Hauntingdon
Wendy Royal Fall 2017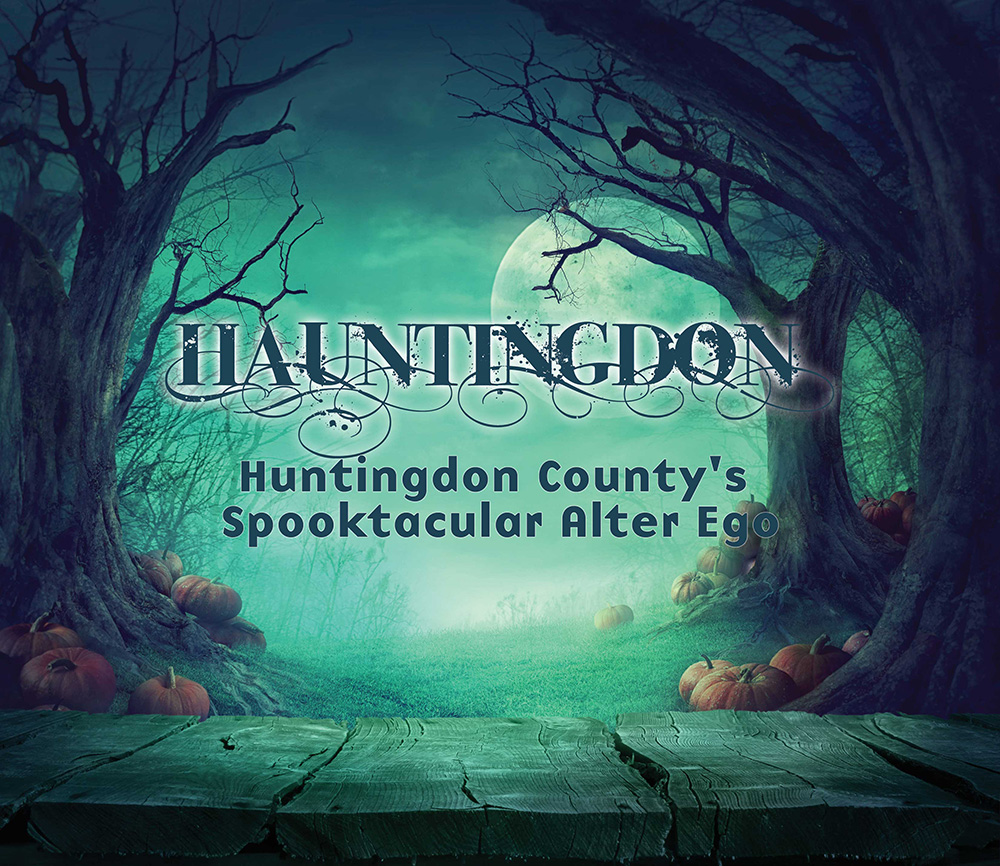 Every October the Huntingdon County, Pennsylvania feels different somehow. It still maintains the family-friendly atmosphere it's known for, but something seems to have taken over some of its most popular attractions – museums, caverns, resorts, even the library!
From kid-friendly costume parties to frights that are not for the faint of heart, Huntingdon County promises visitors a Halloween they won't forget!
Ghosts & Goblins 
at Lincoln Caverns & Whisper Rocks
In its 34th year, this spooky Halloween event has something for people in all age groups. The daytime tours are catered more to families with younger children, while nighttime visitors are in for a fright. Just when you think it's okay to relax, something's lurking just around the corner in the underground cavern. The 90-minute experience features a tour of the cave, a trek through some seriously spooky woods and a haunted hayride!
Each year the attraction features a different theme, which is not revealed until September.
October 6-7, 13-14, 20-21 and 27-28
Tickets: range from $11.48 to $19.98, advanced ticket sales only for evening tours. Daytime tickets available online or at the door. See website for details.
Website: lincolncaverns.com
Address: 7703 William Penn Hwy, US Route 22,
Huntingdon, PA 16652
Terror Trolley 2017
Rockhill Trolley Museum
Someone or something has taken over Liberty Liner and old car 61 – come and a take a ride if you dare. Although this event is for older children and adults, the Rockhill Trolley Museum has plenty of Halloween fun for the little ones.

October 13-14, 20-21 and 27-28
Fare: $8.00
Check website for hours of operation.
Not recommended for children under 12.
Some minor climbing is required.
The annual Pumpkin Patch Trolley will take place on October  14 and 15.  Children and their families will ride the rails to the Rockhill Trolley Pumpkin Patch where they can pick out a pumpkin and then head back to decorate it.
The museum will also host Halloween Costume Days the last two weekends in October. Children who wear a costume will ride the trolley for free when accompanied by an adult.
Website: rockhilltrolley.org
Address: 430 Meadow St. (PA 994)
Rockhill Furnace, PA 17249
More Hauntingdon Happenings:
Halloween Weekends at Lake Raystown Resort will be held October 20-21 and 28-29.  In addition, guests can experience the beauty of Raystown Lake in the fall aboard Fall Scenic Tour Boat Cruises.
Fall harvest and foliage festivals can be experienced throughout fall. For more information on these and other fall events  in Huntingdon County, log on to raystown.org
Join the social media conversation by using: #Hauntingdon
Check out our events page to find Halloween events throughout PA