Ford City Family Funfest: A five-day "school's-out" celebration!
Wendy Royal Summer 2023
It says a lot about a community when a whole town comes together to celebrate the end of the school year. With kids already rejoicing as they start summer break, the Ford City Renaissance Community Partnership (FCRCP) has planned a five-day festival for youths and adults.
The Ford City School's Out Family FunFest will be held Tuesday, June 13, through Saturday, June 17. The event will be held on Third Ave. and Joseph Cippel Way (and beyond) in Ford City, Armstrong County. Visitors to the small riverfront town will receive a generous portion of the local flavor during the event. There are activities each day from 5-10 p.m., except on Saturday when the FunFest opens at 4 p.m. and closes after the fireworks around 10:15 p.m.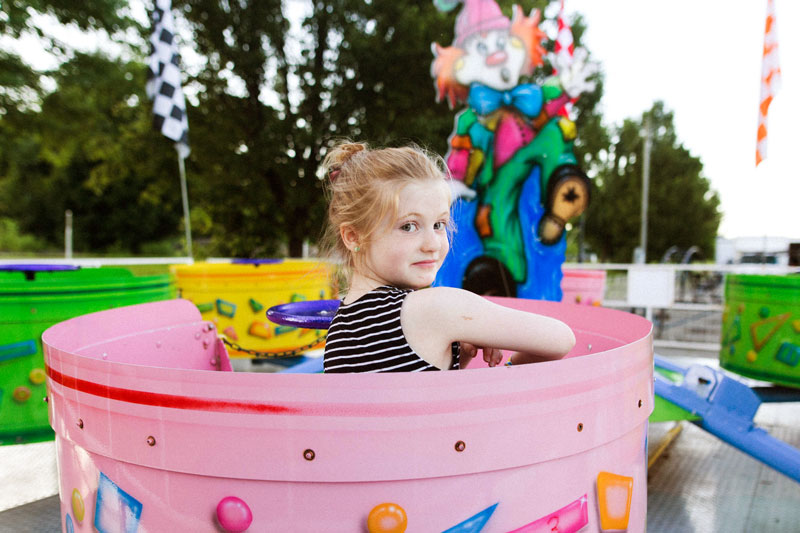 Attendees can expect great food, carnival games, face painting, a caricature artist, and popular character appearances throughout the festival. The event also features an impressive midway produced by C&L Shows, with amusement rides and games running daily from 6-10 p.m., with extended Saturday hours. In addition to the midway, there will be special activities for children every day, including a children's Pet Parade on Thursday.
The Ford City Family FunFest is not just for kids; adults can take in a concert each night at 7 p.m. Bands, including regional favorite Steeltown, will perform each night on the main stage at Third Ave. and 10th St. From rock and country to dance hits and pop, expect great music every evening. Other shows, including an interactive reptile show with Iceman Reptiles, will entertain festivalgoers of all ages.
Saturday is packed with fun activities, including a car show at 4 p.m., a children's decorated bicycle parade, and one of the festival's highlights, the Kids' Bicycle & Cool Toys Giveaway. Youngsters up to age 14 may enter to win one of the dozens of bikes, scooters, skateboards, and toys. The drawing will be at 7 p.m. During the 2022 Funfest, 45 children went home with a fantastic prize thanks to local businesses. The effort is part of the mission of Ford City Renaissance Community Partnership – putting smiles on the faces of youngsters and providing opportunities for them to get some physical activity outdoors. The festival culminates with a fantastic firework display at 10:15 p.m.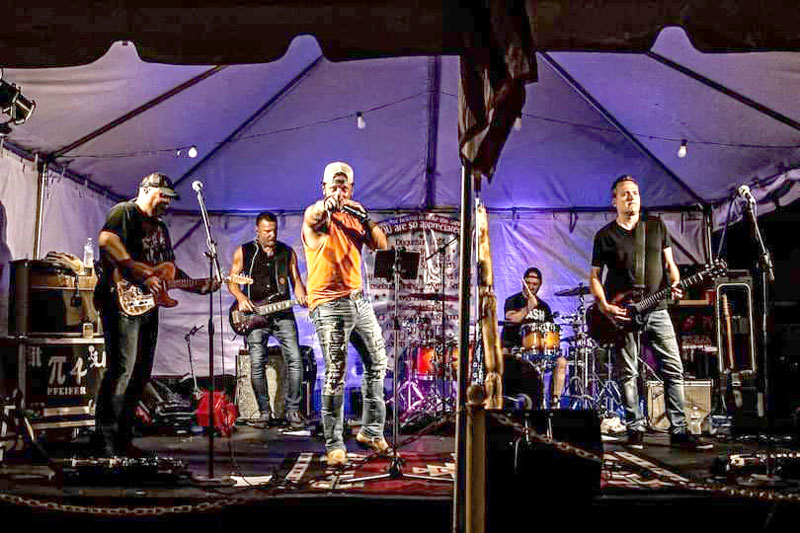 While in Ford City, explore the outdoors at Crooked Creek State Park's extensive hiking and biking trails. While visiting the park, put your kayak in at the Crooked Creek Spillway for a relaxing trip down the creek. Workhorse Transport & Outfitters, located just 5 minutes south of Ford City, can help you navigate your journey, rent kayaks, and arrange a shuttle back to start at the end of your voyage. Visit https://workhorseoutfitters.com for more information.
Located less than an hour's drive from Ford City, a side trip to the Pittsburgh Zoo or the steel city's world-class museums can easily be part of your getaway.
Where to stay:
While several hotels are nearby, the Inn at Lenape Heights Event Center & Golf Resort is my recommendation for your stay.
Location: 950 Golf Course Rd., Ford City, PA 16226 | 724-763-2201 | www.lenapegolfresort.com
Ideal for couples and families, the Inn at Lenape Heights has spacious, well-appointed rooms, a complimentary breakfast, a fitness center, and an onsite restaurant. In addition to the well-groomed 18-hole golf course, the property has a two-mile nature trail and a private picnic area for guests. This modern boutique hotel makes a great home base for your visit.
For more information on accommodations and things to do in Armstrong County visit armstrongcounty.com.