Meadowbrooke's Gourd-geous Creations
Wendy Royal Fall 2021
When Ben Bear started planting gourds on his farm, he didn't have a lot of competition, but as the popularity of decorating with gourds grew, so did the number of farms growing them.
It is said that "one man's trash is another man's treasure." In the case of this produce farmer, that holds true. As with any crop, gourds left in the field will rot. That is, except the gooseneck gourd. They become hard, like wood, and wood is something with which Bear was very familiar. He would retreat to his garage during the off-season to build furniture and other functional pieces.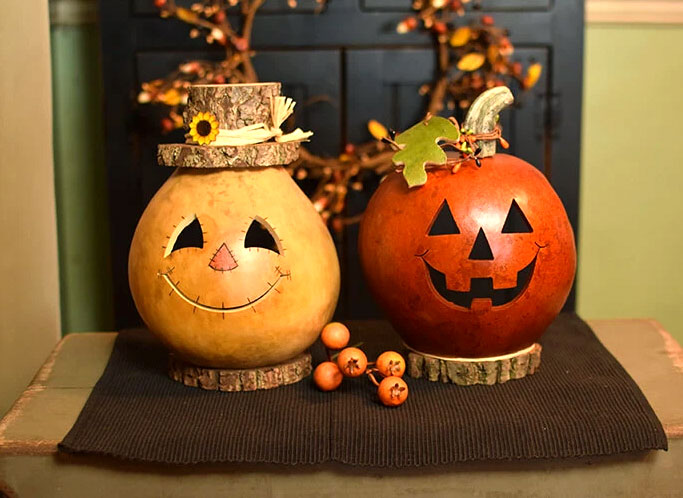 Using his woodworking skills, he took some of the hardened gourd shells and began carving jack-o-lanterns and birdhouses. Because of his connection as a supplier for Ashcombe Greenhouses in Mechanicsburg, he was able to sell the gourd creations at wholesale shows.
In 1995, Meadowbrooke Gourds went from an idea to a business with five employees making 25 products. Today, 20 employees make 240 different décor products. Each year the farm produces 20 to 35 acres of gourds, and all the hard-shell creations are made on-site, with some of the items sold in the Meadowbrooke's retail store.
Ben Bear and his wife, Denise, recently retired, leaving three of their children and two longtime employees at the helm. One of those who have been with the company from the beginning is Dori Heller, Denise's sister, who started out doing the bookkeeping and now manages the store.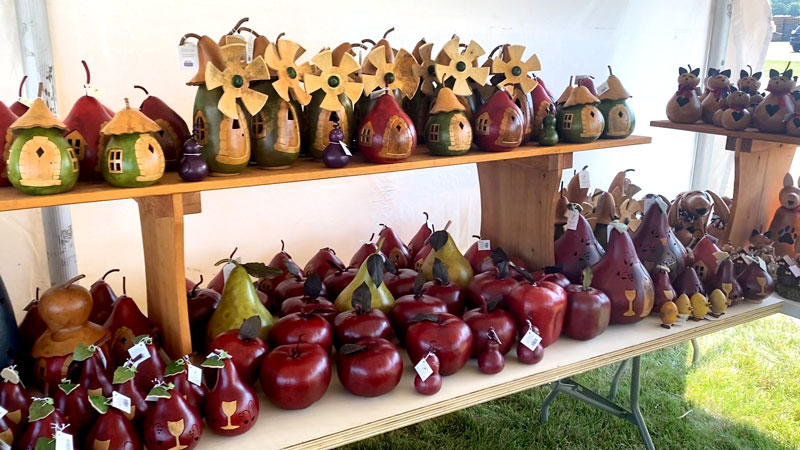 Meadowbrooke Gourds is open for public tours on Tuesdays, with tours starting promptly at 2 p.m. Visitors will see the artisans creating the pieces and may interact with them. The experience takes about 45 minutes and starts in the retail store. Private group tours are also available by reservation.
In addition to tours, Meadowbrooke Gourds offers make-and-take classes throughout the year. The Fall Create-Your-Own classes are held on the first three weekends in October. Early registration is suggested since these classes fill up quickly. Guests are welcome to bring beverages and snacks, although a food truck is on-site during the workshops. Meadowbrooke will hold Create-Your-Own classes again for the Christmas season.  Each session takes approximately 2 to 2 1/2 hours. This is a perfect idea for a girls' getaway!
Again this year, Meadowbrooke Gourds will host the Sunflower Festival on September 25 to 26, from 10 a.m. to 6 p.m. During the festivities, guests are invited to pick sunflowers for free, get great buys during the annual Oops Sale and enjoy food from one of the food trucks on-site.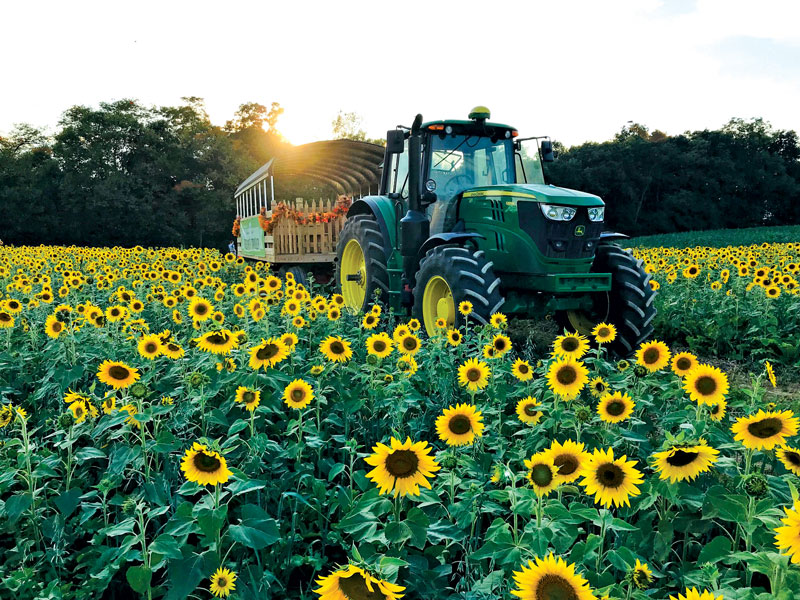 Meadowbrooke Gourds is a small, family-owned company that strives to remain as self-reliant as possible by making nearly all the accessories and parts that go on the gourds themselves.
If you're looking for a unique gift or a unique way to spend a couple hours, Meadowbrooke Gourds is located just 40 minutes southwest of Harrisburg in Cumberland County.
---
If you go:
Meadowbrooke Gourds
125 Potato Rd.,
Carlisle, PA 17015
717-776-3470
Retail store hours: Monday-Saturday 10 a.m.-4 p.m.
Closed Sundays and major holidays.
Nearby attraction:
U.S. Army Heritage and Education Center
950 Soldiers Dr.,
Carlisle, PA 17013
717-245-3972
Food & Drink:
Molly Pitcher Brewing Co.
139 W. High St.,
Carlisle, PA 17013
717-422-5591
Lodging and more attraction information:
Cumberland Valley Visitors Center
33 W. High St.,
Carlisle, PA 17013
888-513-5130