3rd Annual PA Family Travel Fair
Wendy Royal Spring 2020
THE PA FAMILY TRAVEL FAIR on Saturday, April 18th has been canceled. 
We have confirmed that next year's event will be held on Saturday, April 17, 2021
I've been writing and talking about the great experiences to be had in Pennsylvania for nearly 18 years. It never gets old, because I'm still discovering places in this state that I never knew existed.
The PA Family Travel Fair was created to introduce you to destinations and attractions from all over the state. Of course, you can go online and search for things to do in Pennsylvania on websites like this one, but there's something to be said for talking to someone face to face. You can ask the questions that perhaps aren't covered on a website.
We didn't want this travel fair to be like every other expo, where window and door sales and crafts are pitching their products next to each other. The focus of the PA Family Travel Fair is Pennsylvania travel. Our friendly exhibitors are eager to give you information about their destination and services with no pressure to buy anything. Most will have giveaways at their booth.
Representatives from outdoor recreation destinations, historical sites, amusement parks, camping resorts, unique lodging sites, annual events, and museums will have all the information you need to plan your summer vacation or weekend getaway in Pennsylvania.
Thanks to our Getaway Sponsor, Endless Mountains Visitors Bureau, one lucky attendee will win a family getaway in the Endless Mountains valued at $2,000! Throughout the seven-hour event, we'll be pulling door prizes in addition to all the giveaway drawings held at our exhibitor booths.
One thing we hear every year is that kids love this event as much as adults. While there are tons of ideas and information for grown-ups, kids enjoy all the activities we have for them to do as well, and it's all free! This year we'll be changing our children's scavenger hunt to a travel theme activity, where kids get passports stamped by exhibitors for a chance to win an All-Day Fun Pass to DelGrosso's Amusement
Park & Laguna Splash!
General Info
When: Sat., April 18, 2020
Time: 9am to 4 pm
Where: Calvary Church Campus (rear)
Address: 1051 Landis Valley Road, Lancaster, PA 17601
Rain or shine
Website: pafamilytravel.com
EXHIBITOR GIVEAWAYS
Nature Inn at Bald Eagle State Park: 2-Night Giveaway for 4.
Explore Altoona Family Fun Getaway Package
Refreshing Mountain Retreat & Adventure Center: 4-pack of Aerial Excursion Zipline Tickets – seven-zipline course. Two 4-packs of their new Elevated Obstacle Course – 22 high rope elements.
Shady Maple RV: Three-night pop-up camper rental.
Visit Potter-Tioga: Potter-Tioga Family Weekend Escape to the Pennsylvania Grand Canyon for Four, includes two nights in an extended stay suite (2 beds) at the Canyon Motel, a family pack of tickets from Ole Covered Wagon Tours, and a Visit Potter-Tioga Gift Basket.
Columbia- Montour Visitor's Bureau: 2 Covered Bridge puzzles.
Allegheny National Forest Visitors Bureau: Getaway includes an overnight stay at the Inn on Maple Street, a gorgeous bed-and-breakfast in Port Allegany, a DVD about the Kinzua Sky Walk and Kinzua Bridge State Park, a Pennsylvania Wilds book, gift certificates to Beefeaters Restaurant and the Main Street Movie House in Bradford, and an Allegheny National Forest canvas baseball cap.
Explore York:  Gift Basket of Goodies.  Snacks and surprises from your favorite York County destinations, plus cool travel items to take your trip to the next level.
Penn-Mar Irish Festival: Several Penn-Mar Irish Festival gift bags with 4-packs of tickets and T-shirt.
Yogi Bear's Jellystone Park: Two 4-packs of day passes with access to the Water Zone and pool, adventure mini-golf, use of the jumping pillows and pedal kart track, hourly activities, horseshoes, sand volleyball court, basketball, shuffleboard, playground, and a fishing pond.
Clinton County Visitors Bureau: Pair of tickets for 2020 'Wine in the Wilds at Lock Haven Wine Tasting Festival
April 25th, compliments of the Clinton County Historical Society. Tickets for two to a 2020 performance at Millbrook Playhouse (summer stock professional theatre), compliments of the Playhouse. Admission for two to the Piper Aviation Museum in Lock Haven, compliments of the Museum. An overnight stay in a 1941 Restored Vintage Caboose, compliments of the Clinton County Historical Society.
DelGrosso's Amusement Park & Laguna Splash: 4-pack of All-Day Fun Passes.
Lycoming County Convention & Visitors Bureau: Getaway includes hotel and dinner reservations, as well as two adult and two youth, passes for the Hiawatha Riverboat, Herdic Transportation Museum, Williamsport Trolley,  Lycoming County Historical Society and Thomas Taber Museum, Clyde Peeling's Reptiland, and World of Little League Museum. The Little League experience includes a behind-the-scenes tour of complex and lunch in the dining hall where Little League Baseball World Series players eat.
Indiana County Visitors Bureau: An overnight stay at the Hilton Garden at IUP. Breakfast at CH Fields Restaurant and 4 tickets to the Jimmy Stewart Museum.
Plus the $2,000 Endless Mountain Family Getaway!
Also, raffles for official Where & When Pennsylvania Gear throughout the day. 
More giveaways to come! Check out pafamilytravel.com for additional up-to-date giveaway drawings and exhibitor information.
Food Trucks
ACTIVITIES
•  Kids Passport to PA Challenge
•  Clyde Peeling's Reptiland Show at noon
•  FM 90.3 WJTL, Kids Cookie Break
•  Balloon Art with Randy the Balloon Guy
•  Red Accordion Studios Show at 2 pm
•  Morning and afternoon Magic Shows
MASCOTS
Yogi Bear from Yogi Bear's Jellystone Park, Quarryville
Chipper from Herr's Chips, Nottingham
Echo the Bat from Lincoln Caverns & Whisper Rocks, Huntingdon
OUR SPONSORS
Make sure to stop by and thank the sponsors, whose support has made the PA Family Travel Fair possible.
GETAWAY SPONSOR Endless Mountains Visitors Bureau

PLATINUM SPONSOR Engle Printing & Publishing Co., Inc.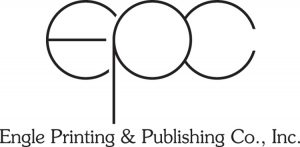 GOLD SPONSOR Visit Potter-Tioga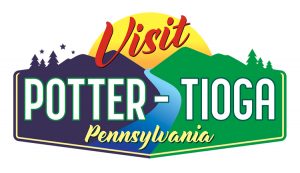 MEDIA SPONSOR FM90.3 WJTL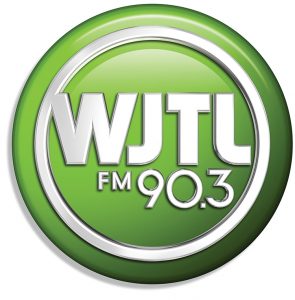 CHILDREN'S ACTIVITY SPONSOR Delgrosso's Amusement Park and Laguna Splash