Yuletide at Wheatland
Wendy Royal Winter 2024
James Buchanan (1771-1868) was the 15th president of the United States. His presidency immediately preceded the Civil War. Buchanan was born in Cove Gap, Franklin County. In 1848, while serving as Secretary of State under President James Polk, Buchanan purchased Wheatland in Lancaster, which remained his residence when not at the White House or serving abroad. He was the only lifelong bachelor to be president. The story of Buchanan's bachelorhood is a tragic one. In his late 20s, he fell in love with Ann Caroline Coleman, whose family was wealthy and very protective of their daughter. Although Buchanan climbed the societal ladder as an accomplished attorney, Ann was considered above his station. Regardless, they became engaged in 1819, but unfortunately, Buchanan was kept very busy with significant cases and his entry into politics. Rumors circulated that he was more interested in her family's riches than his love for her. With the encouragement of her family, Ann reluctantly wrote a letter to Buchanan, releasing him from the engagement. A heartbroken Ann went to stay with her older sister in Philadelphia on December 4, where she died just a few days later. It was reported that her distress over the loss of her engagement had resulted in a sudden attack of strong hysterical convulsions, which was said to weaken her pulse and lead to her death. There was some speculation, however, that she took her own life, but there was no evidence of it. Buchanan was stunned by the news and immediately requested to see her and attend her funeral, which he was denied. It is said that in his profound grief, he vowed never to marry and threw himself ambitiously into his work. You have to wonder if the Colemans had known of Buchanan's later successes, they would have encouraged Ann's relationship with Buchanan. We'll never know.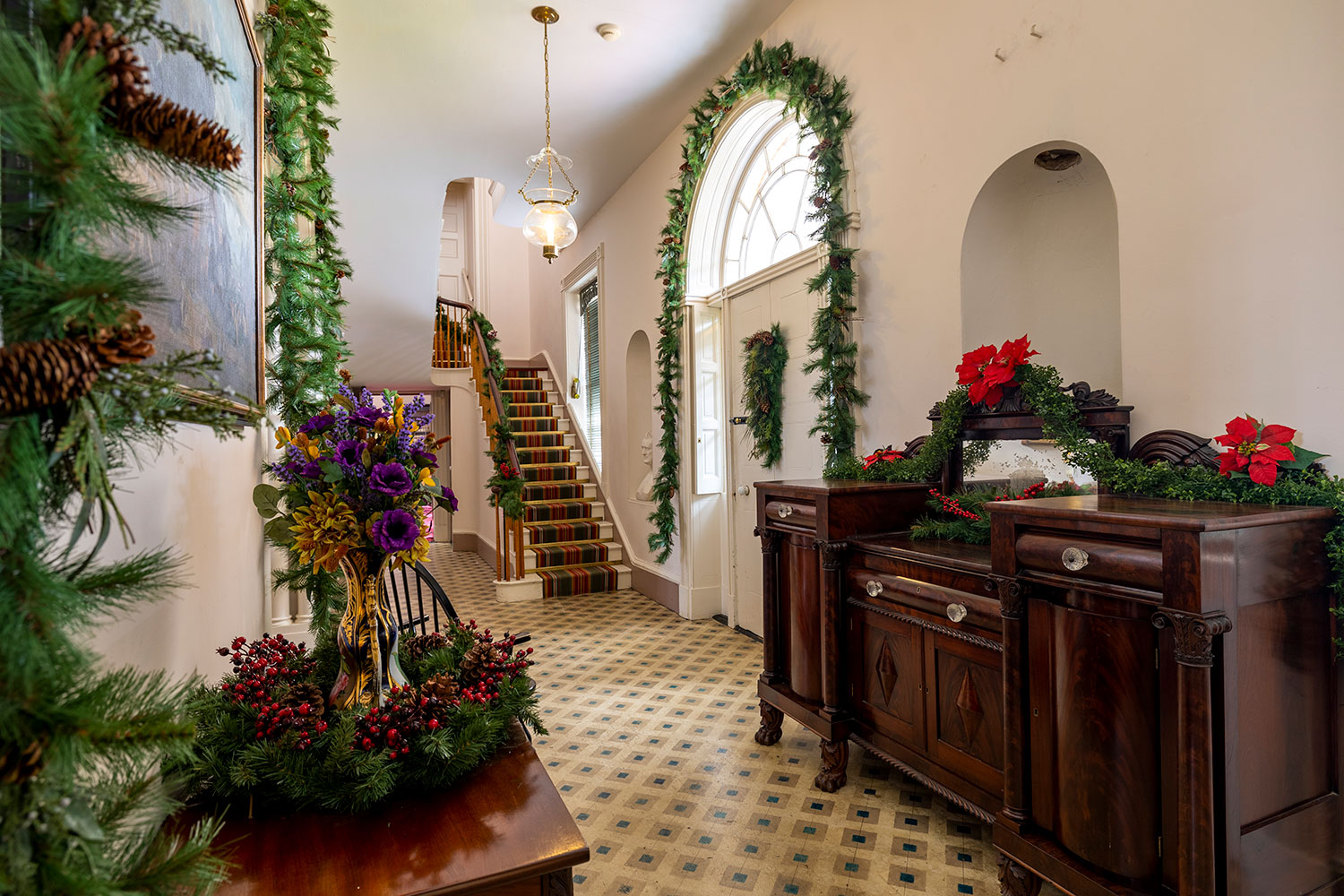 His niece, Harriet Lane, lived at Wheatland and served as hostess to many functions at the estate. She became Buchanan's ward at the age of 11 when both her parents died of Tuberculosis. When James Buchanan became president, the well-educated young woman was highly successful in her role. She was the first to be called "first lady" and was celebrated for her poise and lively manner. She traveled with Buchanan on state visits and was highly regarded wherever she went. When Buchanan retired from politics, they returned to Wheatland. At 36, Harriet eventually married Henry Elliot Johnston, a Baltimore banker. She spent most of her time in Baltimore but returned to Wheatland for holidays and special occasions.
Visitors to Wheatland can tour the rooms where the family ate, entertained, and slept. Much of the furnishings are original, including the bed where President Buchanan died. The library, with his books and actual desk, tells the story of a man who was hardworking and dedicated to his career. Though his presidency was marred by the turmoil of an increasingly divided nation, Buchanan's years of service exhibit his devotion to his work. Among the titles he held are President of the United States, Secretary of State, Minister to Russia, Minister to Great Britain, member of the House of Representatives and Senate, and successful Lancaster attorney.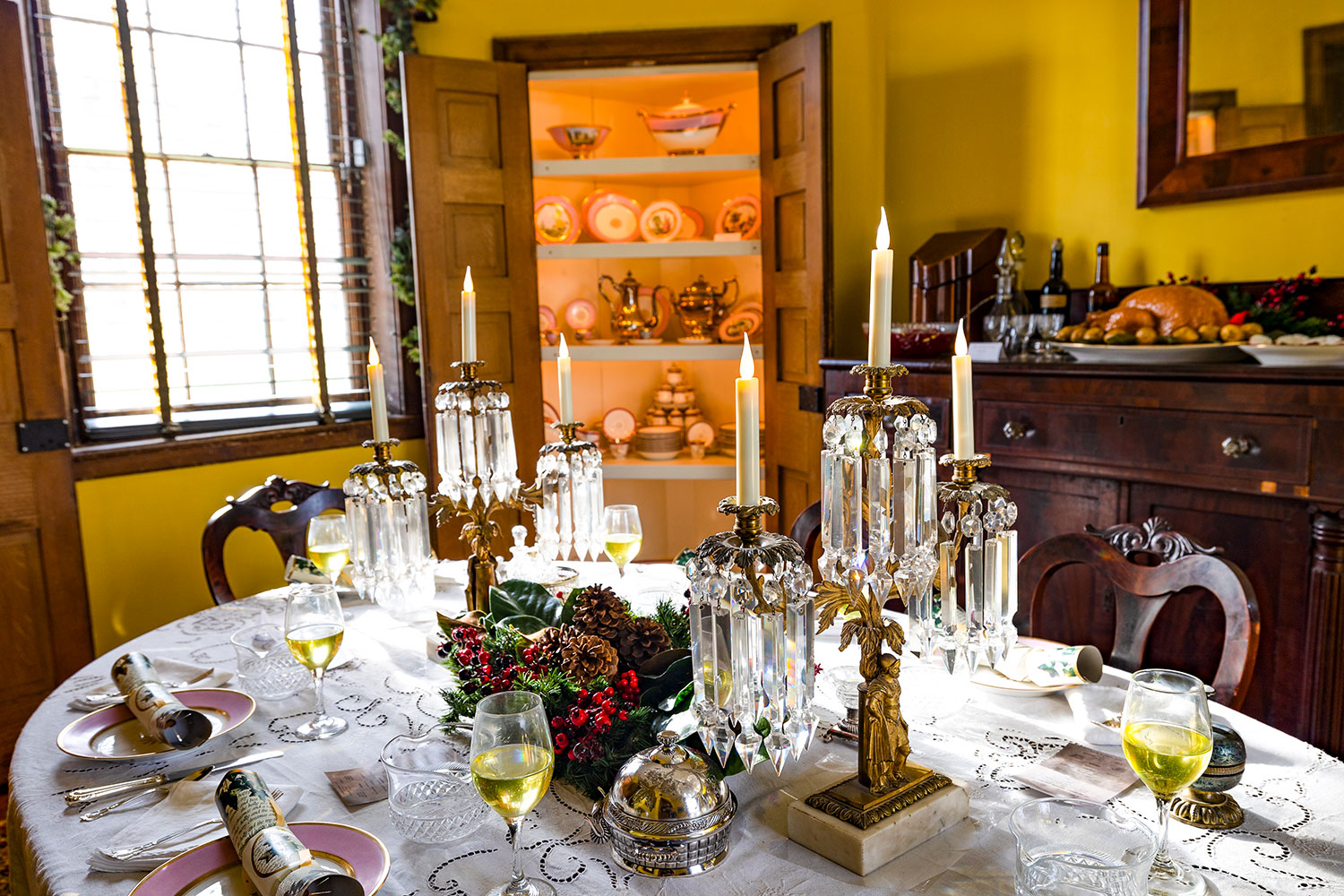 Yuletide at Wheatland is perhaps the best time to visit the Federal-style estate as it will be decked out as though Harriet Lane was preparing the house for a holiday party. This year's event will depict Christmases after Buchanan died in 1868. The early days of the Industrial Revolution were an exciting time for many at Christmas, with the arrival of electric tree lights. In the dining room, guests will find a festive table set with Christmas crackers laid on the family's china. The tree in the parlor will be adorned with hand-blown glass ornaments and tree lights. In the sitting room, guests will play parlor games, a favorite activity of Harriet. An accomplished pianist, Harriet's Chickering piano remains a prominent fixture in the room. The upstairs bedrooms, including James Buchanan's, are part of the tour.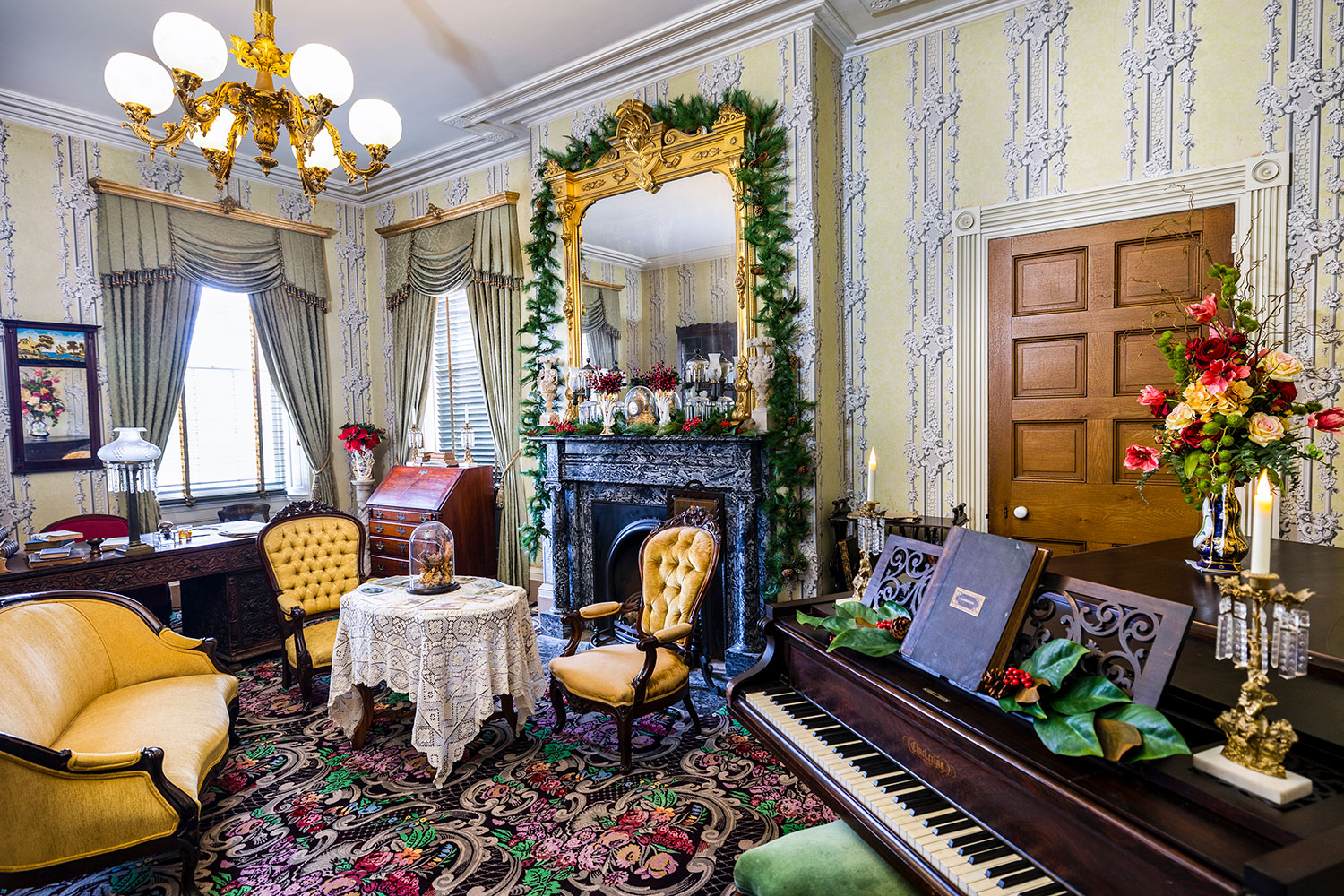 Yuletide at Wheatland will be held from November 20 – December 30. Costumed tour guides welcome guests Monday – Saturday from 10 a.m. to 3 p.m. The tour involves climbing stairs and standing for an hour. Alternative accommodations can be arranged for those with limitations when requested in advance at 717-392-4633, ext. 100. Come early and visit the museum at the Lancaster History Center, where your tour will begin. For more information and to purchase tickets, visit https://www.lancasterhistory.org/yuletide/
Photos by Julie Liz Photography