Lehigh Valley Zoo
Wendy Royal September 11, 2018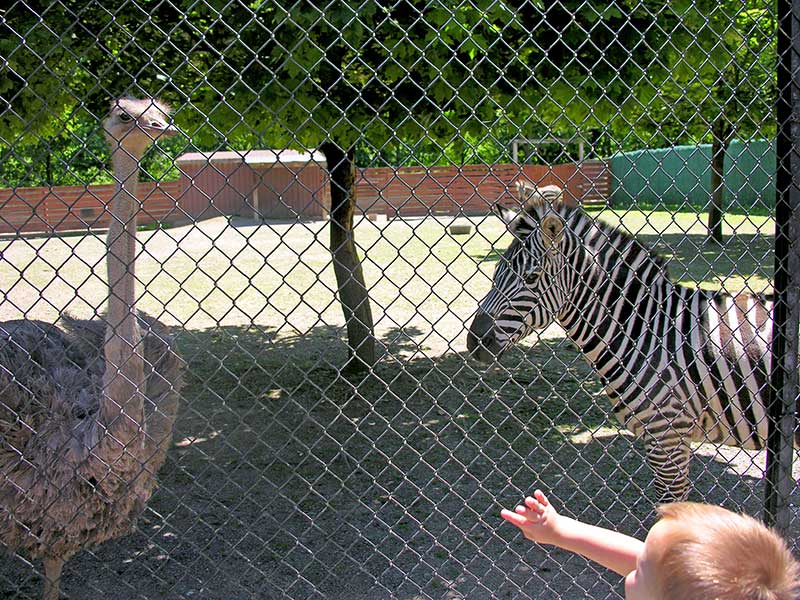 Recently, I decided to take a road trip with a 9-year-old boy, a 6-year-old girl and 3-year-old twin boys. I packed up my car with a cooler full of water, sandwiches and snacks. The Lehigh Valley Zoo was our destination and after a couple of bathroom stops and a route that seemed to be leading us way off the beaten path, we arrived. The zoo is set within the Trexler Nature Preserve which explains why the closer we got to the zoo the more remote and beautiful our surroundings became. In fact, one of our highlights of the trip was seeing a doe and her fawn running through the tall grasses next to the car just as we pulled through the gates.
Though our visit was in August, I think September is probably one of the best times of year to see the wildlife at Lehigh Valley Zoo. It's cooler so you have a better chance of seeing some of the zoos more reclusive animals during the day.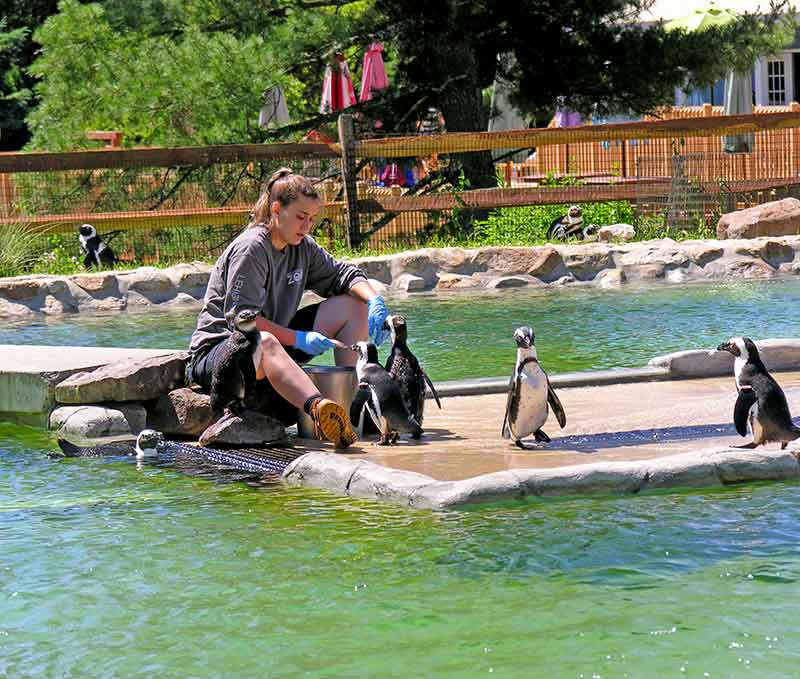 Our first stop was the African Penguin habitat. Our timing was perfect because it was feeding time for these whimsical birds that look a bit like bowling pins with flippers.  They enjoyed their lunch almost as much as we enjoyed watching them.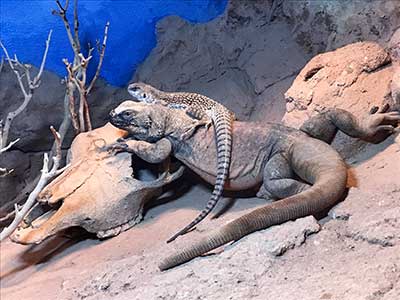 From there we ventured into the Reptile and Amphibian Discovery Center where we had close encounters with snakes, lizards, turtles, and frogs. Though the kids were all for touching them, I was happy that they were safely behind glass.
Because it was soon feeding time for the giraffes, we reversed course and headed to the giraffe enclosure. For a minimal amount, visitors are able to purchase tickets to feed the giraffes.  The zoo has two male Masai giraffes, Murphy and Tatu, a two-year-old who arrived at in December 2017. Tatu's large tongue extracted each bunch of lettuce with ease. Though some of the children seemed apprehensive at first, both giraffes were sweet and passive. Getting the twins to leave Tatu was not without protest. But, there was lots more to see.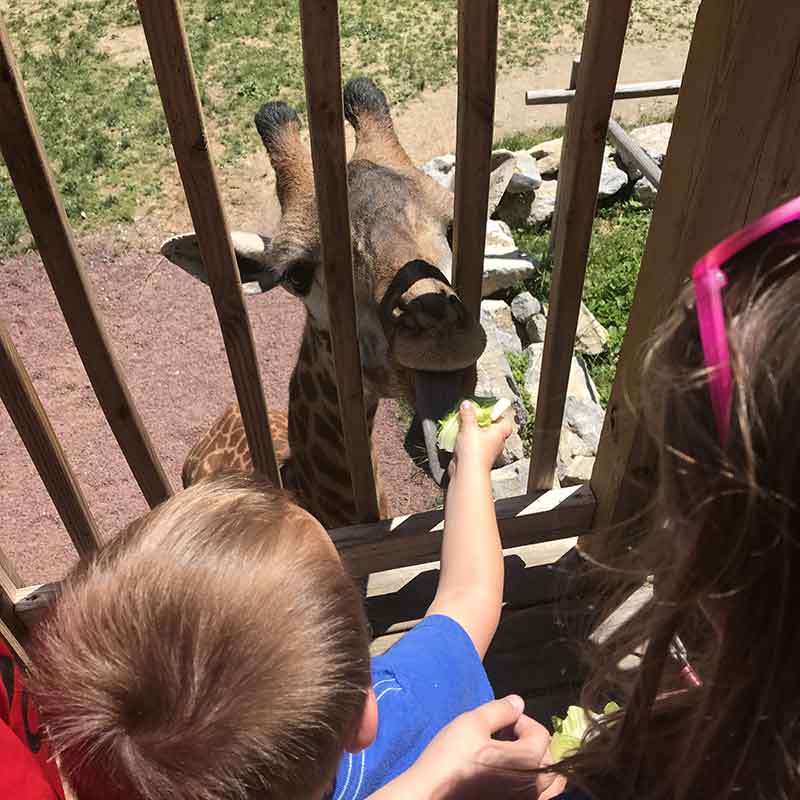 The zoo is clean and had plenty of shade making it a pleasant experience even on the hottest days. One of my favorite budget-friendly things about the Lehigh Valley Zoo is that even though you can buy food and drinks inside the zoo you can bring in your own food. We brought a picnic lunch and ate it in the North American River Otter area. The amphitheater-style seating made our picnic extra special as we ate and watched the frolicking otters in their river habitat. More watching than eating for the little ones, but still a great shaded spot for lunch.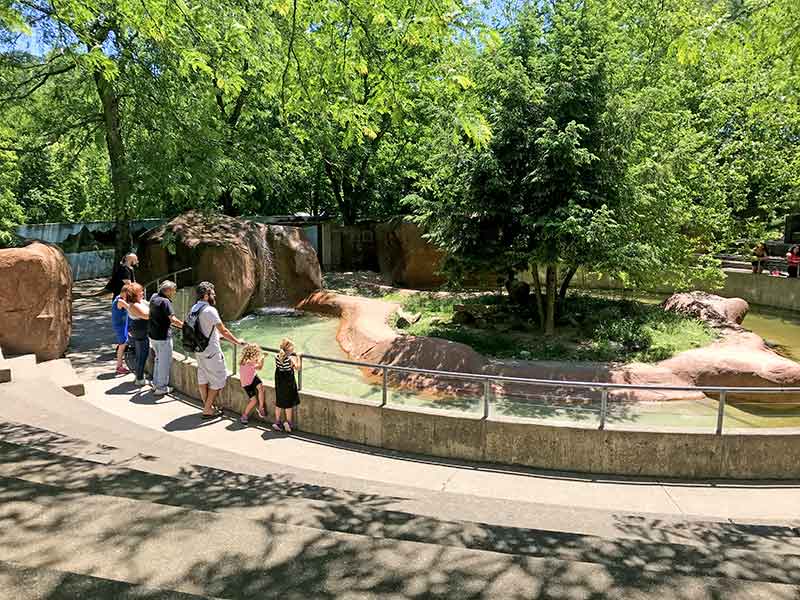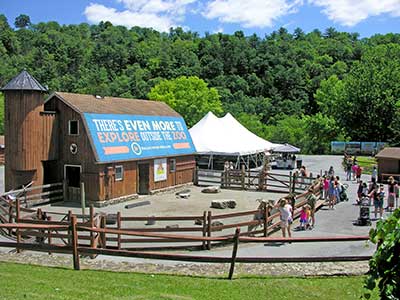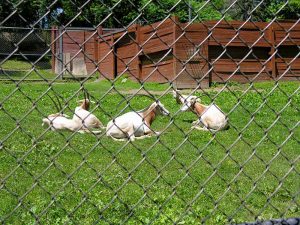 From farm animals and wolves to reptiles and zebras there's so much to see, but not so big that it's overwhelming. The Lehigh Valley Zoo says you can do a quick walk through in as little as 45 minutes or spend approximately 3 hours to walk around and participate in the interactive exhibits. Our visit lasted about 2 hours and 45 minutes. In addition to 130 species of animals, the Lehigh Valley Zoo has many fun and interactive experiences for visitors.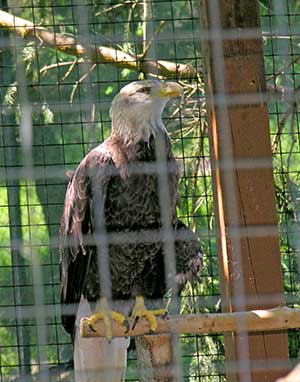 When you leave, follow the sign to Jordon Creek and drive through the Trexler Nature Preserve where American Bison and Rocky Mountain Elk herds can be seen.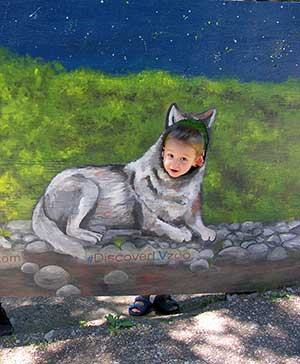 Family Favorites:
Parker: The Scimitar Horned Oryx
Paityn: The African Penguins
Carson: The Giraffes
Beckett: The Giraffes
Me: The River Otters
If You Go:
Address: 5150 Game Preserve Rd., Schnecksville, PA 18078
Phone: (610) 799-4171
Hours: April 1 through October 31, 8 am to 4 pm
Admission: Adults (age 12-64) $13, Children (age 2-11) $11, Children (under 2) free, Seniors (age 65+) $12, Members free.
Giraffe Feeding: $4
Make a weekend of it and go to Dorney Park & Wildwater Kingdom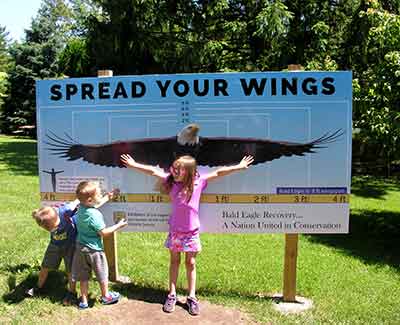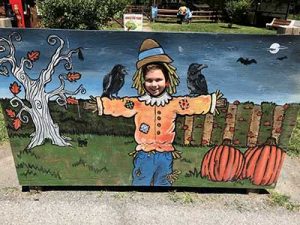 Looking for more family-friendly destinations in PA? Check out our Things To Do page. You can also subscribe to our free e-newsletter.