Exploring Refreshing Mountain Adventure Center
Abby King July 27, 2017
photos by Shannon Reed
As someone who is terrified of heights, wary of reptiles, and not adventurous in the least, I had a surprisingly great time at Refreshing Mountain Retreat and Adventure Center.
Refreshing Mountain is located in Stevens, Pennsylvania, and is a camp with a mission to "provide clean, comfortable, and safe facilities, where guests can be 'refreshed.'" On a quest to find some of the best spots in Pennsylvania, I had the opportunity to go to Refreshing Mountain and experience just about all they had to offer.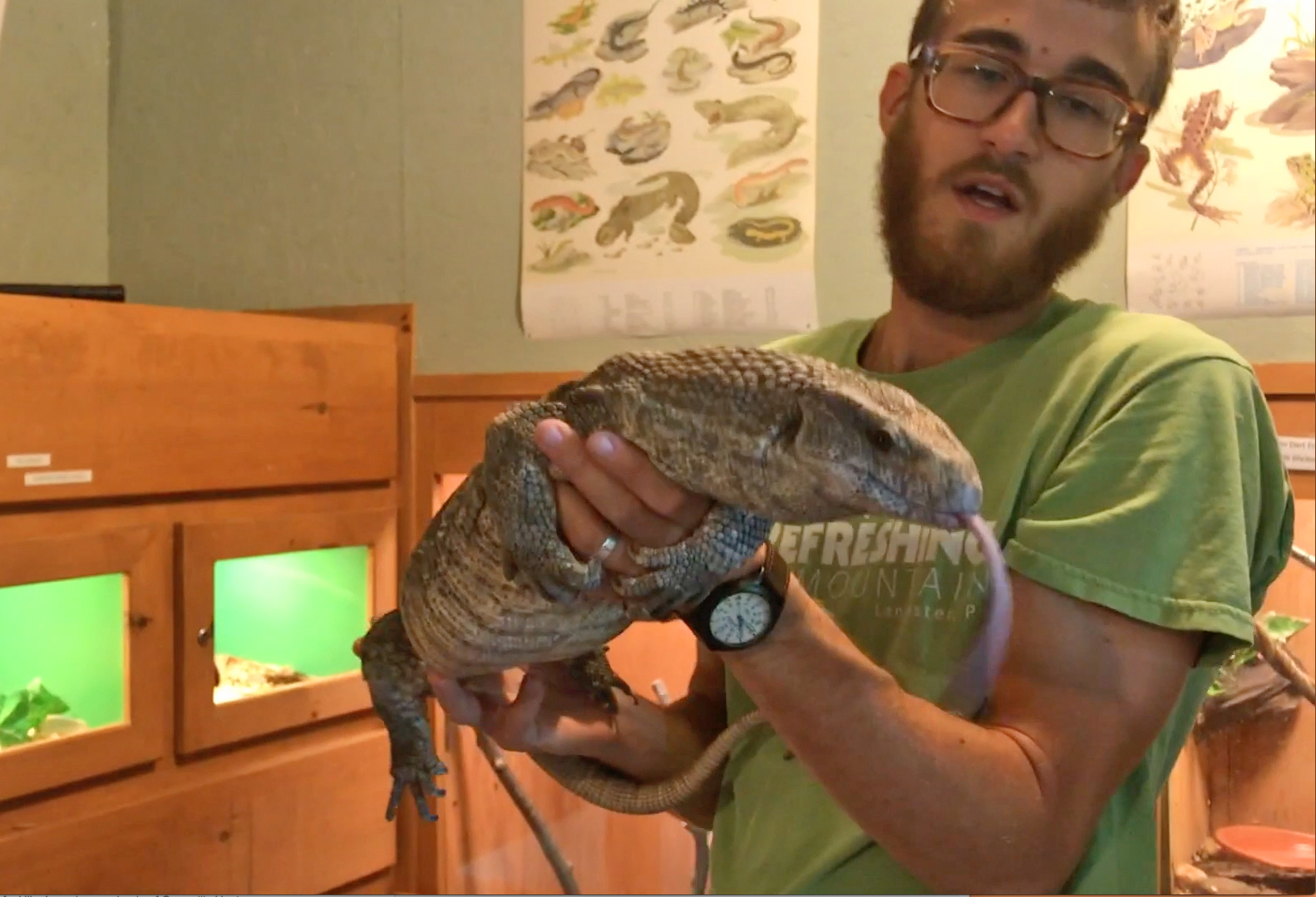 My day began in the Nature Center. Although it looks quaint and unassuming, the Hands-On Reptile exhibit is packed full of what seemed to be endless reptiles. Glass cases lined the enclosure and showed off Refreshing Mountain's impressive collection of scaly and slimy animals. Before I knew it, Mark Layton, the coordinator of the Nature Center, had pulled out an Eastern Rat Snake and placed it in my hands. Do I like snakes? Not really. But did I mind holding a live snake in my hands? Not really. I felt sure that there was no way the snake would eat me or strangle me to death without Mark intervening. And I was right: I made it out alive. Mark continued to pull out reptiles for me to look at: turtles that I found cute despite my irrational phobia of them, toads that slurped up grubs, a crocodile which made me feel like I was in an episode of Crocodile Hunter.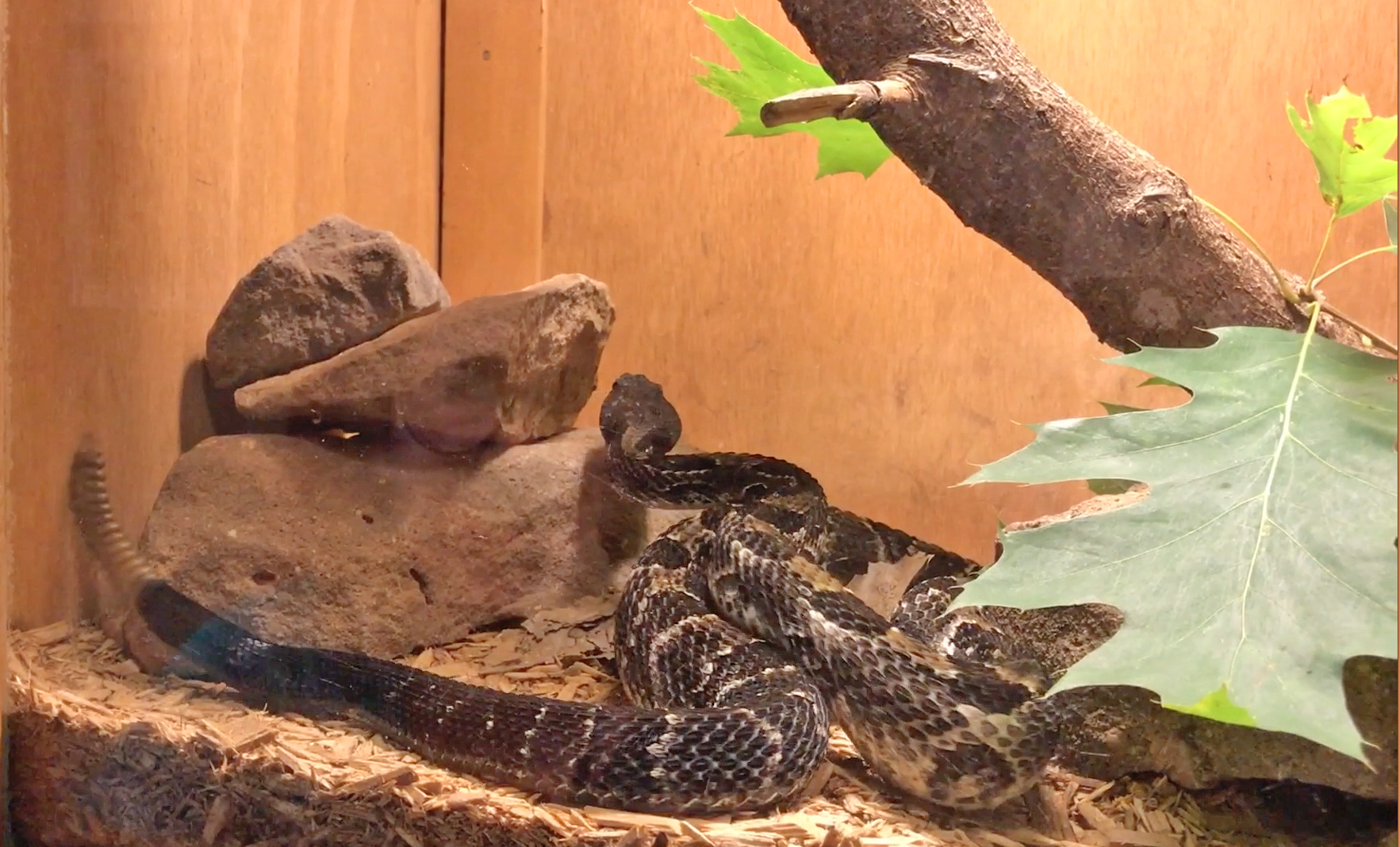 After touching what seemed to be every reptile in the Nature Center, Phil True, activities scheduler (or as he likes to call it, "fun scheduler") took me on a tour of the retreat center. Phil began the tour with a quick history of Refreshing Mountain: Marlin and Sharon Harnish who wanted to create a "place where families could be refreshed" established the retreat center in 1983 Since its conception 30 years ago, Refreshing Mountain, which started out as two bunk houses and a stable, has blossomed into a retreat center with enough activities to keep everyone entertained and, of course, refreshed.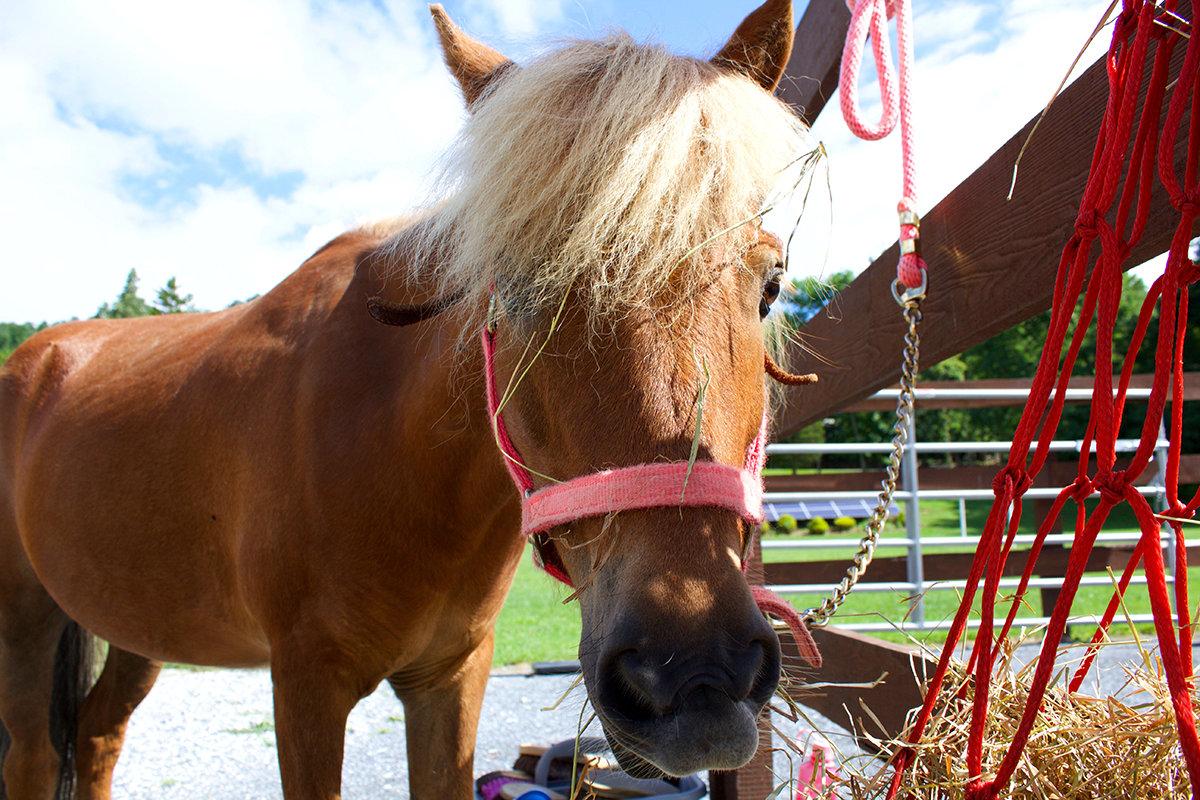 Phil then led me to the farm stable where we petted a dwarf donkey and horse, cooed over a day-old baby goat (!), and were judged by a pair of unimpressed alpacas. Phil mentioned that guests can purchase the "horse rides and farm animal experience" where they get to pet, groom and feed the animals, as well as ride a horse. As much as I wanted to stay and hand feed the day-old baby goat, I had a high ropes and zip line course to conquer.
Let me start off by saying that zip lines and I have a complicated past. I had ridden on a zip line before at my old summer camp when I was in my early teens and completely stricken with fear. Ignoring my quaking legs and quivering voice asking if I could opt out, an impatient camp counselor unceremoniously pushed me off the platform. I vowed to never ride on another zip line after that traumatic experience. However, because I'm an intern who does what she is told, I accepted the challenge to once and for all conquer the zip lines and high ropes course put forth by my editor at Where & When. So I arrived at the zip line at Refreshing Mountains with quaking legs yet again.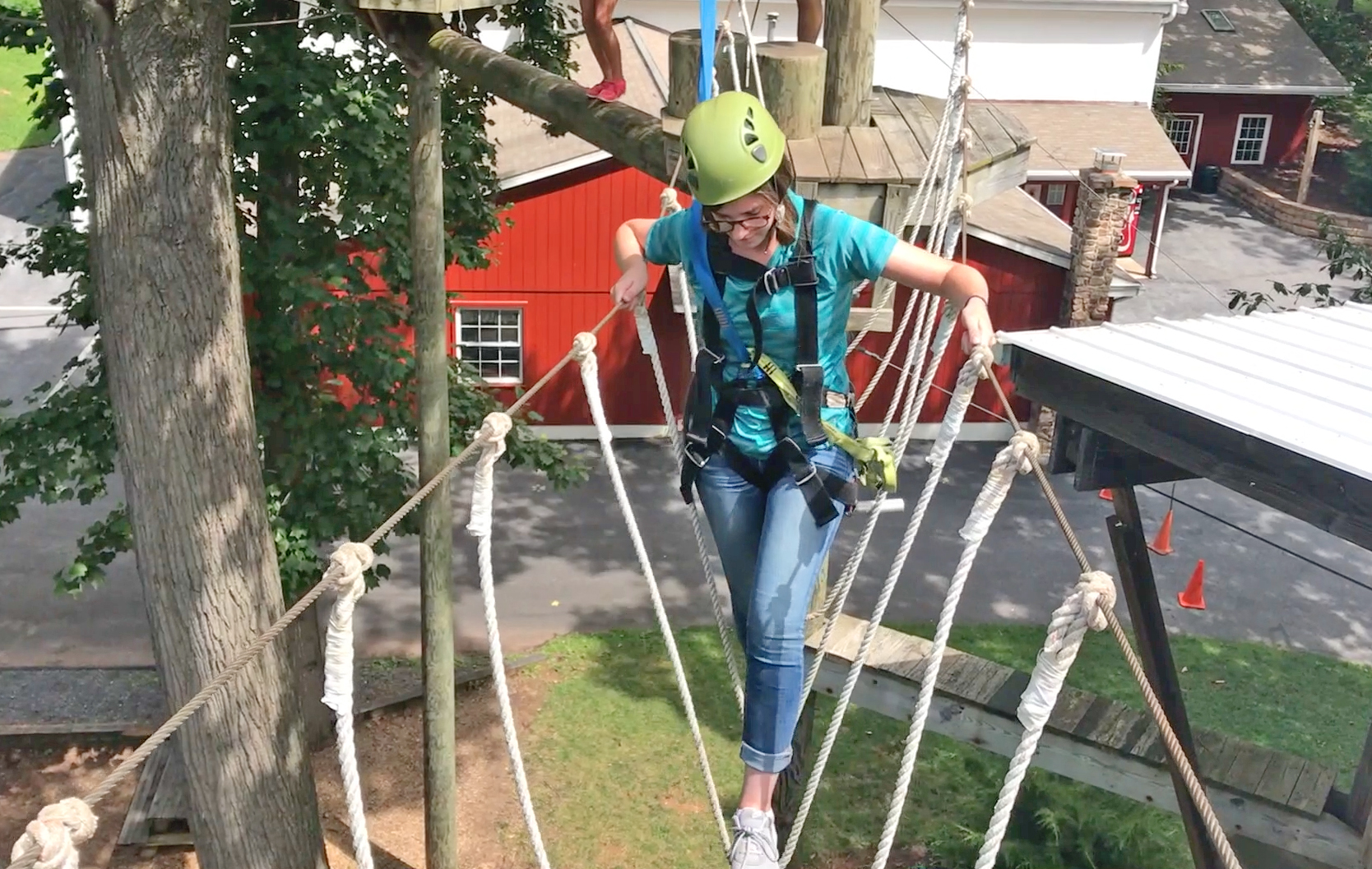 To my relief, my experience at Refreshing Mountain was nothing like my previous zip lining attempt. With guides who were patient and encouraging, I managed to not only zip across the camp, but also finagle my way across the high ropes course, which consisted of balancing across the "wobbly log" and swinging on the "monkey vines" as well as other obstacles. I wasn't as scared as I thought I would be as I practically hung 35 to 45 feet in the air. In fact, I enjoyed it. And, not only did I enjoy it, but I'd say I was quite good at it. Without hesitation, I would totally go on the "Challenge Adventure Tour" again. (Although, I might go to the gym before and work on my upper body strength because I was incredibly sore the next day due to me never working out ever.)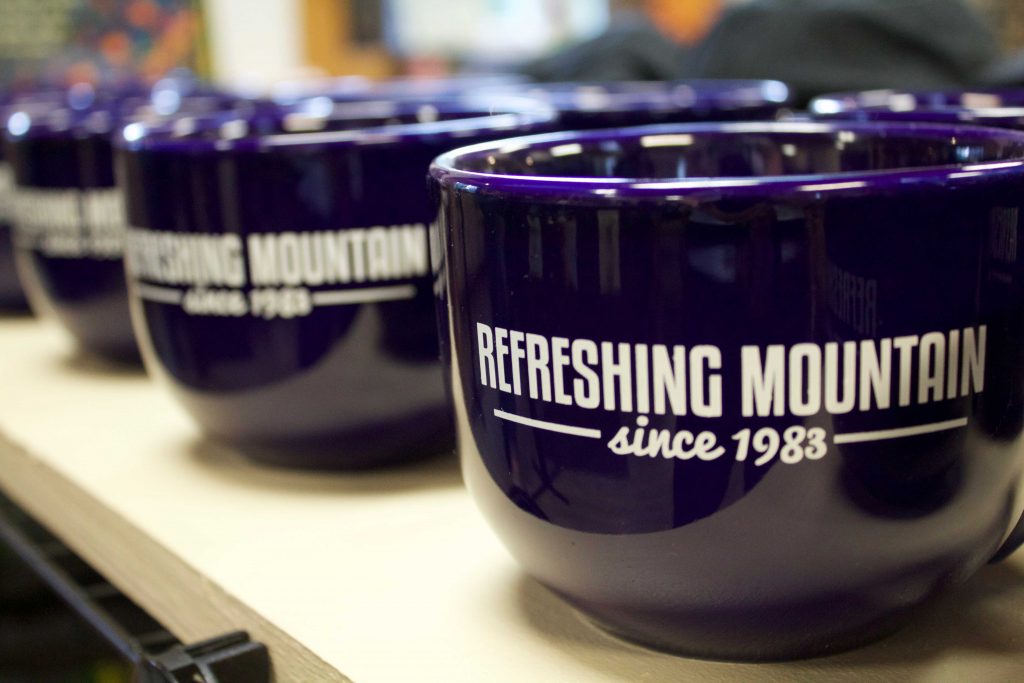 Famished from conquering my fears of turtles and heights, I headed over to the retreat's café, 319 Café. The menu had a handful of paninis to choose from, as well as other snacks, such as chips and fruit. They also had a variety of ice creams and milkshakes, but because I've been cursed with intolerance of lactose, I could only admire from afar. For a small cafe, 319 has a selection that is sure to please everyone.
To end the day, I participated in a handful of activities through the "Explorer Package." Led by a guide, I shot with a paintball gun, which was incredibly cathartic – so cathartic I think I might have just found a new stress-reliever. I also shot at targets with a bow and arrow, which made me feel as if I were in "The Princess Diaries 2: Royal Engagement" and that Chris Pine might just emerge from the forest and teach me how to properly shoot. I also attempted to climb a rock wall (emphasis on "attempted" – I only made it about halfway up before I begged to come back down), and rode around on pedal carts, which reminded me just how out-of-shape I am.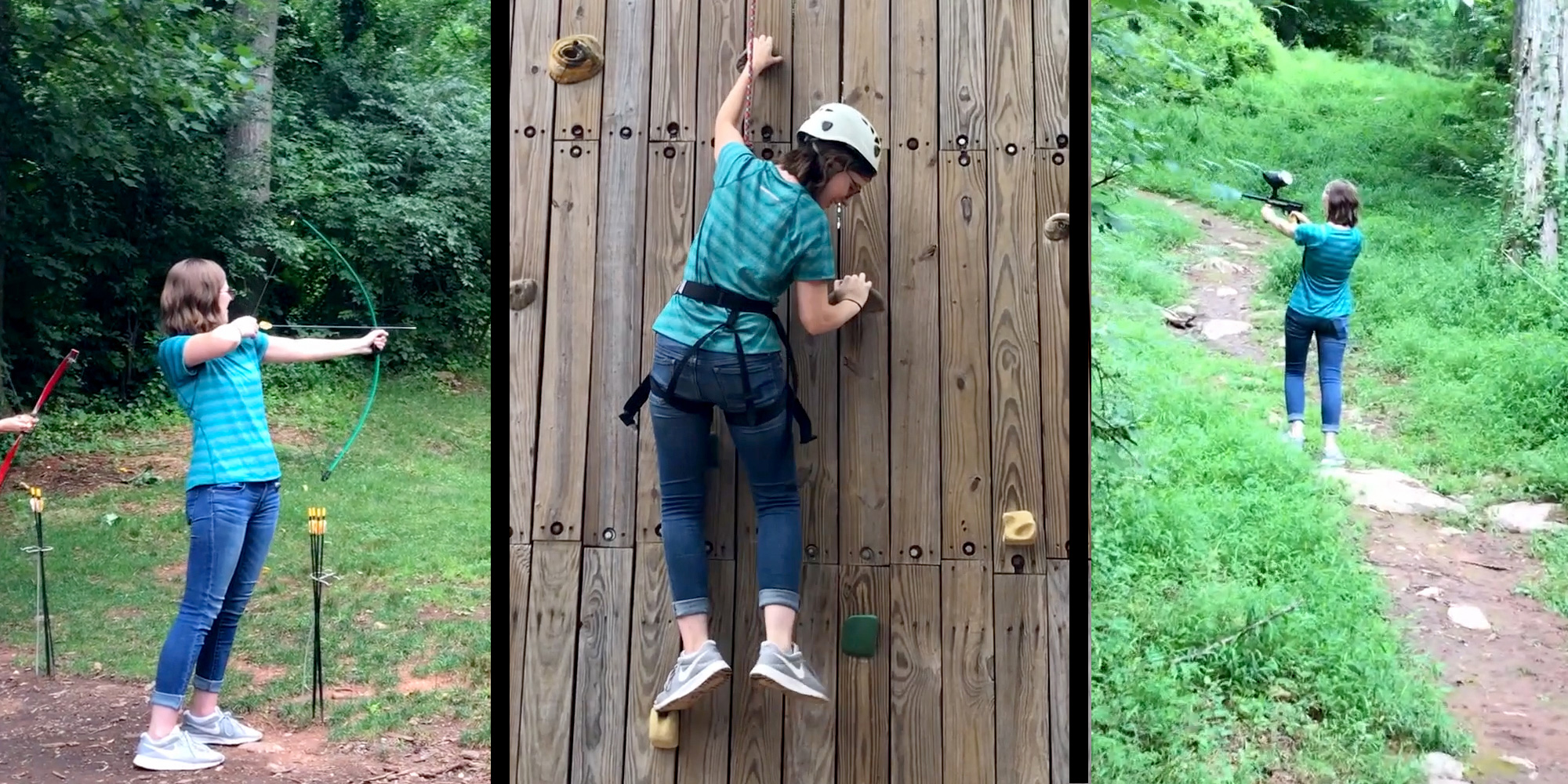 Overall, Refreshing Mountains Retreat and Adventure Center is perfect for a day or week of relaxation and adventure. Whether you bring your family, friends, a church group or your coworkers, you're bound to have a great time at Refreshing Mountain.
IF YOU GO
455 Camp Road, Stevens, PA 17578
717-974-3021