16 Fun Things To Do With Dad On Father's Day Weekend
Wendy Royal June 13, 2017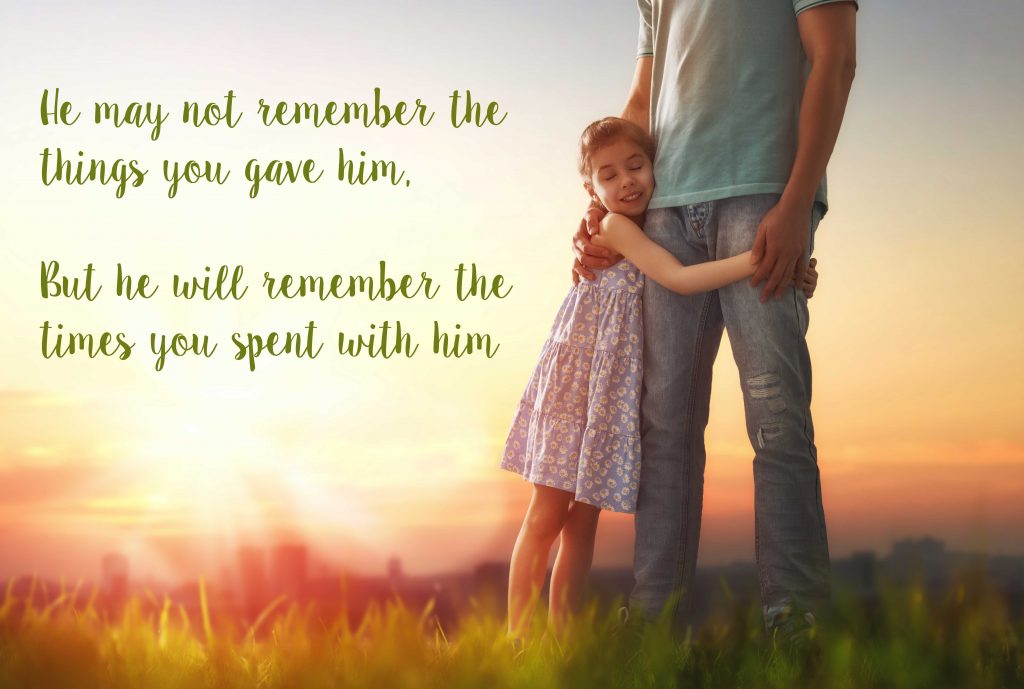 1. | June 14-17 Made In America Tours
28 locations in York County PA | 814-336-4000
Find out why York County is known as the Factory Capital of the World during the celebration of manufacturing ingenuity, which will offer behind-the-scenes looks at the making of various products. The tour lineup features 28 locations. A kickoff celebration will take place at 9 am on June 14 at Brewery Products in York. Various locations in York County. www.yorkpa.org
2. | June 15-17 Smoked Country Bluegrass Festival
88 Quiet Oaks Lane | Cross Fork, PA  | 570-660-0562
National and regional performers and more than 40 hours of great bluegrass music on two stages, plus workshops and jamming. Quiet Oaks Campground, Cross Fork.
3. | June 15-17 National Road Chainsaw Carving Festival
Fike Lane | Addison, PA
More than 50 chainsaw carvers from all over the U.S. will carve, display and sell their items to the public and sell them at the event auction, with proceeds donated to a local charity. Addison Community Park, Addison. www.carvingfest.confluencelions.org
4. | June 15-18 Thurston Classic Hot Air Balloon Festival
Meadville PA | 814-336-4000
The weekend's festivities will begin with the Night Glow on Thursday evening. Also available are food vendors and live music. Robertson Field, Allegheny College, Meadville.
5. | June 16-18 Central PA Rodeo 2017
10455 Fairgrounds Access Road | Huntingdon, PA 16652 | 814-684-3510
Come see the great events of Bull Riding, Steer Wrestling, Calf Roping, Cowgirl Breakaway Roping, Saddle Bronco Riding, Team Roping and don't miss out on the great clown act Tim (Wildthang) Lepard. www.centralparodeo.com Huntingdon County Fairgrounds, Huntingdon.
6. |June 17 Penn-Mar Irish Festival
12025 Susquehanna Trail | Glen Rock, PA 17327 | 717-235-6611
Features traditional and contemporary Irish musicians from Pennsylvania and Maryland, along with special guests, Irish dancers, Irish food, children's activities, door prizes, and a variety of vendors offering Irish goods, including gifts, clothing, jewelry, music, books, pottery, photography, and stained glass. 10:30am-9pm.  http://pennmaririshfestival.com The Markets at Shrewsbury, Glen Rock.
7. | June 17-18 Conneaut Lake Classic Boat Show
Ice House Park Waterfront | Conneaut Lake, PA
Special displays of antique Chris Craft boats, an original Century construction buck and other factory items, plus a vintage waterskiing display. Free adm. www.centuryclassicpowerboat.com/allegheny/all0.htm Ice House Park Waterfront, Conneaut Lake.
8. | June 17 Big 33 Football Classic: PA vs. MD
4600 Locust Lane | Harrisburg, PA 17109 |
The all-star American football game, played since 1957, features the top high school football players in Pennsylvania. Kickoff at 7pm. http://big33.org Landis Field, Central Dauphin Middle School, Harrisburg.
9. | June 17 Twilight Cemetery Tour: Blairsville Underground Railroad
East Market Street | Blairsville, PA 15717 | 724-459-5779
Follow a guide through the cemetery and learn about figures from the Underground Railroad, soldiers from wars long past, and prominent Blairsville citizens. Reservations suggested. Blairsville Cemetery, Blairsville.
10. | June 17-18 Train Show & Sale
409 S. Perry St. | Titusville, PA 16354 | 814-676-1733
Vendors will showcase their newest train cars, tracks, pictures, shirts, books, and more. 9am-4pm. Free adm with the purchase of train tickets.www.octrr.org Oil Creek and Titusville Railroads, Titusville.
11. | June 17 Duncannon Appalachian Trail Festival
Near Town Square |Duncannon, PA
The family-friendly festival will feature opportunities to learn about the Appalachian Trail and other outdoor opportunities in central Pennsylvania, as well as hikes and outdoor activities. From 10am-4pm there will be entertainment, exhibits, presentations and vendors near the town square. http://duncannonatc.org Duncannon Appalachian Trail Community, Duncannon.
12. | June 17 Meadowcroft's Atlantl Competition
401 Meadowcroft Road | Avella, PA 15312 | 724-587-3412
Try using the atlatl, a spear-thrower used by prehistoric hunters. Watch experts from the World Atlatl Association compete. Noon-5pm. http://heinzhistorycenter.org/meadowcroft.aspx Meadowcroft Rockshelter and Historic Village, Avella.
13. | June 18 FatherFest
1220 American Blvd. | West Chester, PA 19380 | 610-436-9600
Featuring Steve Maloney's mixed-media sculpture, Take Me Home, Huey, a transformed boneyard U.S. Army Huey helicopter. Also, vendors and crafters, food trucks, museum tours, helicopter rides and more. 10am-3pm. Adm. www.americanhelicopter.museum American Helicopter Museum and Education Center, West Chester.
14. | June 18 Have A Catch Day
525 Montgomery Pike | South Williamsport, PA 17702 | 570-326-3607
Visitors may bring their dads to the museum for free adm for Father's Day. Dads, moms and children with tickets to the museum will have the opportunity to play catch on Lamade Stadium's outfield. 9am-5pm. Adm. www.littleleaguemuseum.org World of Little League Museum, South Williamsport.
15. | Father's Day At The Indian Steps Museum
205 Indian Steps Road | Airville, PA 17302 | 610-999-4957
Hot dogs will be grilled in the outdoor kitchen from 11am-1pm. A guided kayak tour, including a basic lesson for first-time paddlers and all equipment, will be offered on Lake Aldred at 1pm. Registration is required for kayaking. www.indiansteps.org Indian Steps Museum, Airville.
16. | June 18 Flashlight Drags
417 E. Roy Furman Highway | Waynesburg, PA 15370
A safe alternative to street racing and similar to drag racing's early days. Gate will open at noon, and racing will be from 2-6pm. flashlightdrags.com Greene County Airport, Waynesburg.