5 Places To Unplug and Reconnect in PA
Lauren Hillegas February 27, 2019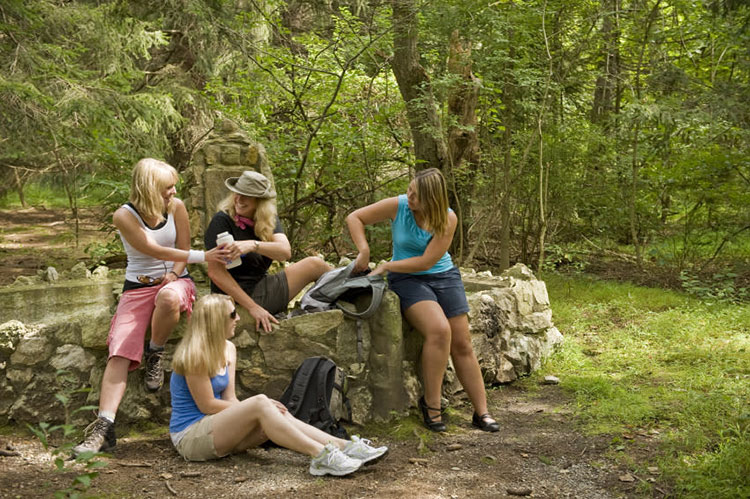 Camp Michaux Photo by Cumberland Valley Visitors Bureau 
Last week, I went to my local gym. Nothing out of my normal routine really. Leave work, go to the gym (thank you New Year's resolutions!). As I exit the building, I always make sure that I have everything with me that I brought. I'm going over it in my head as I'm walking out… "water bottle, keys, headphones." Ok, got it. As soon as I go to turn the car on, I reach for my phone in my coat pocket, and the anxiety of that empty coat pocket was like an out of body experience. Instantly, I'm scrambling to find my phone (which is brand new if that adds to the level of panic I was experiencing) and ran straight back in the gym, only to find that, by a miracle, it was right in the same place that I had left it at the weight rack. Probably one of the most relieving feelings I've had in a long time!
But, why is this the case for so many of us? I know I can't be the only one who panics when they don't have their phone with them, regardless of the circumstances. Today, it's fair to say that we live in an age where being without service, or without our phones just isn't a realistic option. Whether it's a work excuse, or "I don't want to miss anything" or "what if they can't get in touch with me?" excuse…we've all said it at one point or another.  But at the same time, there's something to be said about the power of "unplugging" from our devices and reconnecting with ourselves where all of our thoughts are our own and we get to finally feel (even if for a moment) some semblance of peace. According to Time Magazine, researchers have found that powering down our devices and disconnecting can help remove unhealthy feelings of jealousy, envy, and even loneliness. Unplugging from our online lives helps us to refocus on what really matters after all living is truly about real, interpersonal contact that you can see and feel. That's where the magic happens. In today's world, that solitude can be hard to find. Even stepping away from your device for 30 minutes a day, can give you an opportunity to reset. National Day of Unplugging is March 8th this year and it reminds us to slow down, unwind and unplug. If you want to take it a step further, and really challenge yourself, we've put together a list of five places to unplug and reconnect. Check them out and let us know what you think!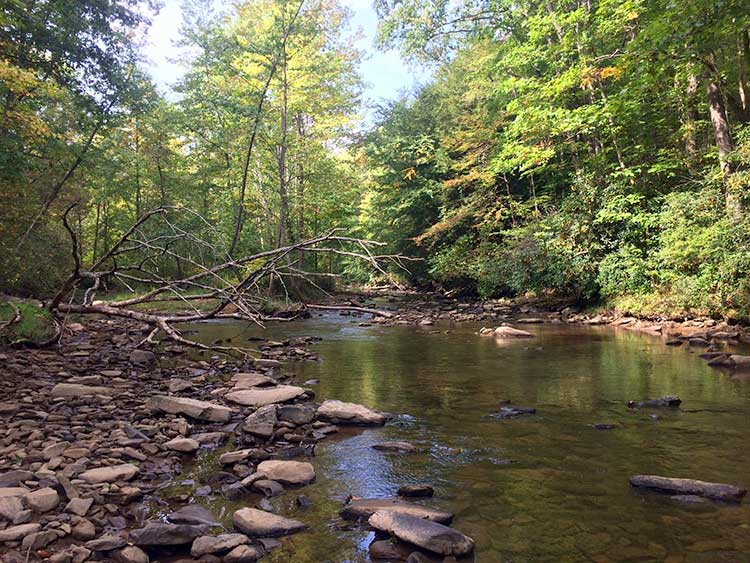 1. Hammersley Wild Area: Clinton & Potter Counties
Pennsylvania's 2nd largest wild area (protected from motor vehicles, development and deforestation) Hammersley Wild Area is the largest area in the entire state without a road. With 30,000 acres of a hiker's paradise, Hammersley offers many popular trails including Susquehannock Trail System, Twin Sisters Hiking Trail and more. There is also plenty of wildlife to see such as white-tailed deer, beavers, Great blue herons, rattlesnakes and much more. Located in the area is even a natural waterfall and swimming area that's spring fed so that water is always cold, no matter the season. Primitive backpack camping is also an option here, check the DCNR website for more information on all outdoor recreation and more facts of the Hammersley Wild Area. Hammersley Wild Area photo by alltrails.com
2. Sproul State Forest: Ciinton & Centre Counties, PA Wilds
If you're looking for somewhere just as remote but with more activities, consider Sproul State Forest in the PA Wilds. One of eight state forests in the Pennsylvania Wilds region, it is home to 300,000+ acres of beautiful mountain views. Hiking, mountain biking (check out The Eagleton Mine Camp Trail), fishing, hunting, equestrian use…oh, and hang gliding. Nearby is Hyner View State Park where you can sail over the Susquehanna River.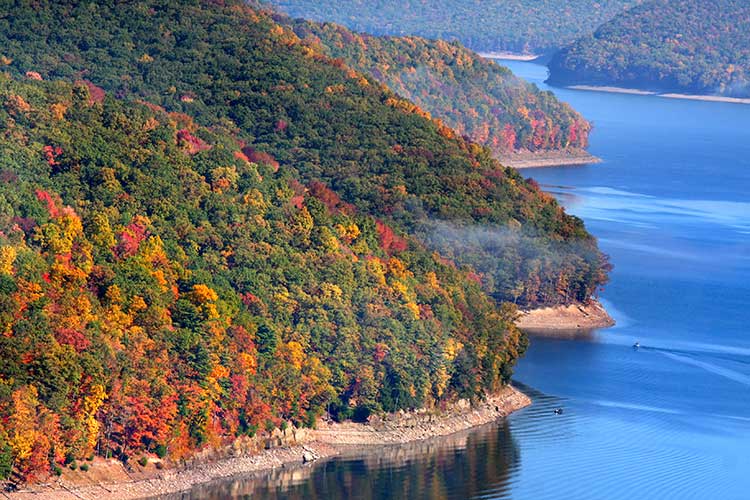 3. Allegheny National Forest: Visit Allegheny National Forest
If 300,000 acres in Sproul State Forest is enough space for you, explore half a million acres in the Allegheny National Forest. 500,000+ acres in Northwest Pennsylvania include campgrounds, two-thirds of the Allegheny Reservoir, some of the best walleye fishing in the whole state, and some of the best tent camping as well, like Minister Creek Campground. The Handsome Lake Boat Access Campground is even more remote and can only be reached on foot or by boat. Get more information on the Allegheny National Forest and everything there is to do by visiting Visit Allegheny National Forest.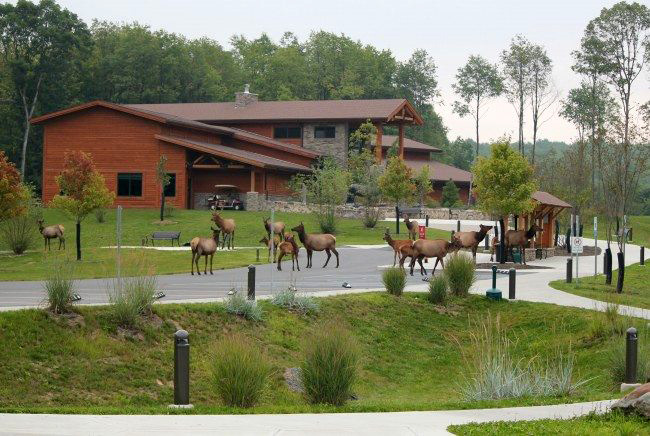 4. Benezette: PA Great Outdoors
Not into camping? Check out Benezette, aka the "Elk Capital of Pennsylvania". Now home to around 1,000 elks, visitors get to experience wildlife up close. The nearby Quehanna Wild Area also offers hiking, if you're searching for a trail in the area. Mt. Zion Historical Park honors Civil War veterans for the history buff in your group too. There are many comfortable cabins available to rent for your relaxing "unplugged "weekend…you know, because primitive camping might just not cut it. Elk Country Visitors Center Photo by PA Great Outdoors Visitors Bureau
5. Camp Michaux: Cumberland Valley
Interested in some history while you unplug? Consider visiting Camp Michaux Near Pine Grove Furnace State Park (Cumberland Valley) …plus, spotty cell reception so you aren't tempted! Camp Michaux was at one time a secret World War II camp that was infamous for interrogating prisoners of war. Many remains of the buildings still stand today and are open to the public for independent walking tours. Cumberland County Historical Society and Visit Cumberland Valley are great resources for more information on planning your visit. (photo at top of page)
If you like outdoor adventures and getting off the grid for a little check out Outdoor Recreation on our Things To Do page