Make Cumberland Valley Your Weekend Easy Destination
SPONSORED | Cumberland Valley Visitors Bureau Fall 2021
Nestled in the quiet, natural beauty of south-central Pennsylvania, guests to Cumberland Valley will love experiencing our rich collection of vibrant downtowns, savoring our distinctive dining and craft beers, interacting with more than 250 years of history, and exploring plentiful outdoor recreation opportunities. Combined with fun year-round festivals and events, Cumberland Valley is an ideal location for a weekend getaway in Pennsylvania. Here you can dine, play, explore, and rediscover the simple pleasures of travel at your own pace. We are within a 2- to 3-hour drive of Washington, DC, Philadelphia, Baltimore, New York, and Pittsburgh so you can hit the road and be here by lunchtime. Start planning your Weekend Easy getaway now.

Cumberland Valley Beer Trail
Tap, tour, and try a pint along the Cumberland Valley Beer Trail. Experience the unique flavors of locally-crafted beers, wines, ciders, and spirits at more than 20 locations. Sign up for a free digital passport, check-in at participating locations, and start earning prizes. What's better than beer? How about beer paired with fun hiking trails, cool downtowns, unique shops, tons of dining options, and seasonal events? Keep reading to learn more.

Outdoor Recreation
With over 54,000 acres, 200 miles of trails, three state parks, two state forests, and scenic waterways, a short drive along our scenic roads easily takes you from our downtowns to the natural beauty right on our doorstep. Outdoor enthusiasts will find endless opportunities for adventure while nature lovers will find quiet paths among a serene and stunning landscape that will inspire and refresh. Highlights include the 13-mile Cumberland Valley Rail Trail; the iconic Appalachian Trail, with the midpoint located in Pine Grove Furnace State Park; and Waggoner's Gap Hawk Watch, one of the best locations in Pennsylvania to watch the fall hawk migration.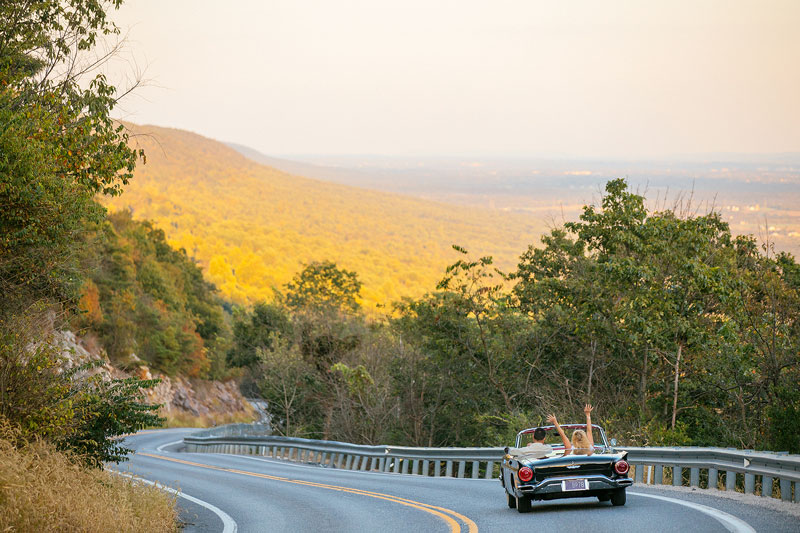 Mid-to-late October is the perfect time of year to experience the dazzling fall foliage in Cumberland Valley. Our Fall Foliage driving tour curates 10 Instagram-worthy locations, creating a loop around Cumberland Valley that covers 102 miles of scenic roads brimming with beautiful colors. Plan to complete the entire loop during your weekend getaways or pick and choose your favorites.

Downtown Exploration
Cumberland Valley's picturesque and walkable small towns are the crossroads for art, fashion, food, and history. With a diverse collection of galleries, specialty shops, restaurants, and museums, each town has a treasure trove of one-of-a-kind finds that visitors won't be able to resist. More than 200 shops featuring vintage and antique treasures, jewelry, clothing, artwork, and more will give you an idea of why the Cumberland Valley has been consistently voted one of the Top 10 towns in America for craft lovers by American Craft Week. So put on your walking shoes and take a stroll to uncover some hidden gems.
Palate-Pleasing Cuisine
From sweet and savory to hot and spicy, Cumberland Valley's local restaurants serve up authentic dining experiences sure to please every palate. Your culinary journey will have you eating like a local for breakfast, lunch, dinner, and dessert. Fresh ingredients, eclectic cuisine, simple comfort food, and dreamy desserts will surprise and satisfy.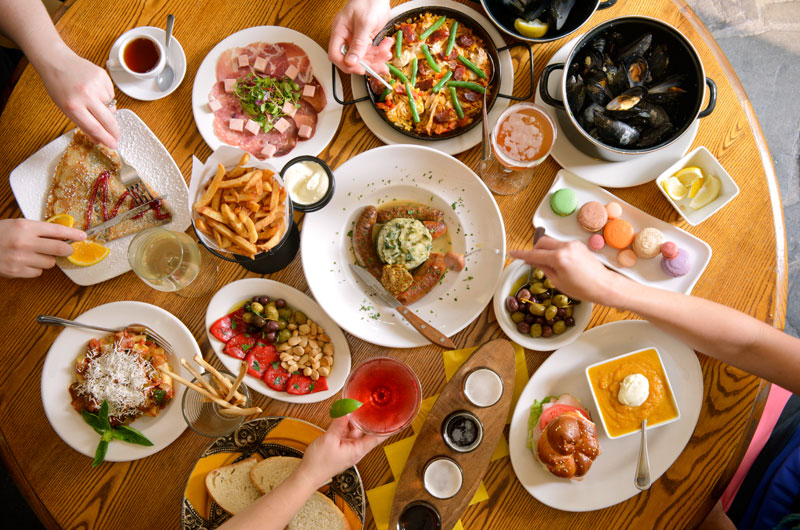 Seasonal Bounty
With an abundance of orchards and farm stands, you won't have to travel far to experience the beauty and bounty of each season. From u-pick strawberries in the spring to u-pick pumpkins in the fall, you'll also find a variety of fresh vegetables and produce, artisan cheeses, local honey, fresh-baked whoopee pies, fresh-cut flowers, and more. Travel from town to town, stopping at local roadside farm stands along the way or find everything you need at the 60,000-square-foot West Shore Farmer's Market.

Step Back in Time
Founded in 1750, Cumberland Valley is steeped in history. Choose a self-guided walking tour or mix and match unique indoor museums with scenic and historical outdoor locations to fully immerse yourself in historical explorations. Learn about the story of the soldier at the U.S. Army Heritage and Education Center and Army Heritage Trail; dive deep into the Appalachian Trail at the seasonal Appalachian Trail Museum, the only museum in the country dedicated solely to hiking; or stop by the Cumberland County Historical Society with 16 galleries that serve as a visual guide to Cumberland Valley's past. Best of all, many of these attractions are free.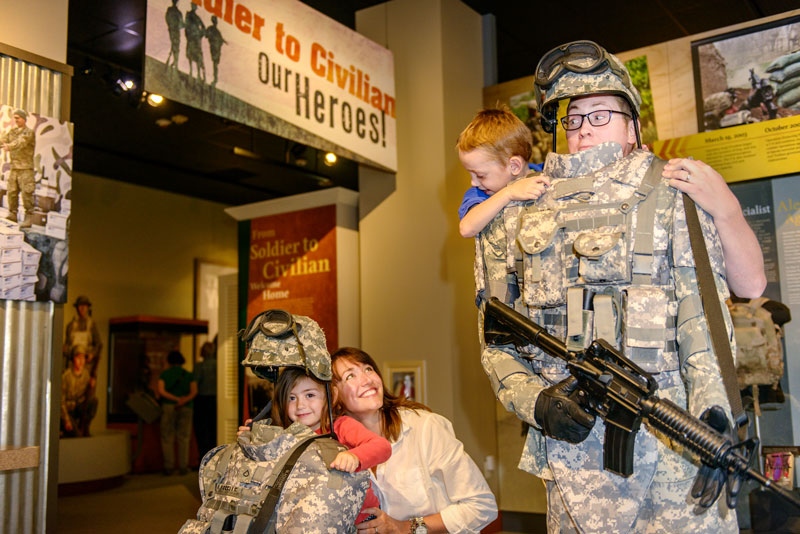 Family Fun
There is never a dull moment at Cumberland Valley's hot spots for family fun. Whether you like movies, arcade games, bowling, or go-kart racing, Cumberland Valley has something for every member of the family to enjoy during your visit. Highlights include the Carlisle Sports Emporium, a year-round indoor and outdoor entertainment complex for kids and adults of all ages and the Cumberland Drive-In, one of only approximately 330 drive-in theatres remaining in America.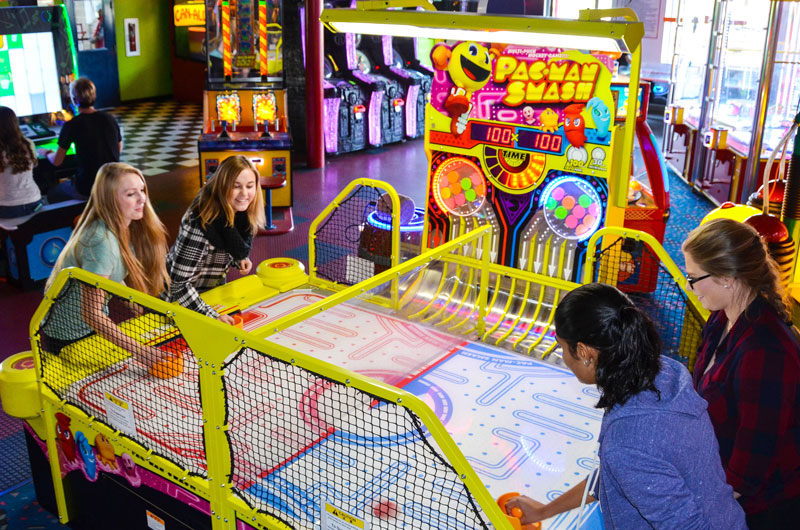 Seasonal Festivals & Events
Cumberland Valley is home to an eclectic mix of seasonal festivals and events covering interests ranging from history and crafts to food and music. Held in a variety of settings, all of these annual festivals and events are family-friendly and most are free!
While we are bursting with festivals year-round, there's no better time than fall to experience festivals that reflect the heart and soul of our community. Highlights include Harvest of the Arts in Carlisle, the New Cumberland Apple Festival, the Sunflower Festival at Meadowbrooke Gourds, Pennsboro Pumpkin Fest at Adams-Ricci Park in Enola, Destination Carlisle's Halloweekend, and the Fall Furnace Festival at Pine Grove Furnace State Park.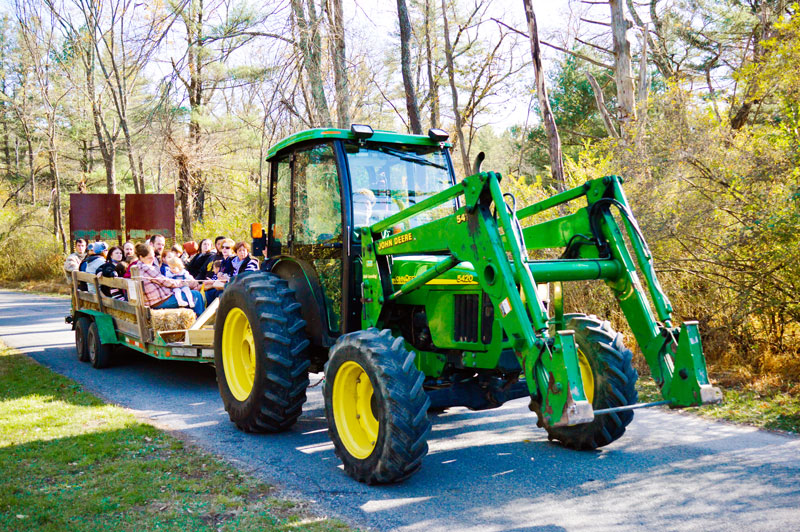 Charming Lodging
Cumberland Valley's lodging options make it easy for you to find your home-away-from-home for a weekend. Our hotels feature comfortable accommodations that fit every style and budget and our B&Bs are a great choice for travelers seeking a more intimate experience. Our easily accessible campgrounds are the perfect place to spend the weekend whether you are renting an RV for the first time or you are an experienced owner.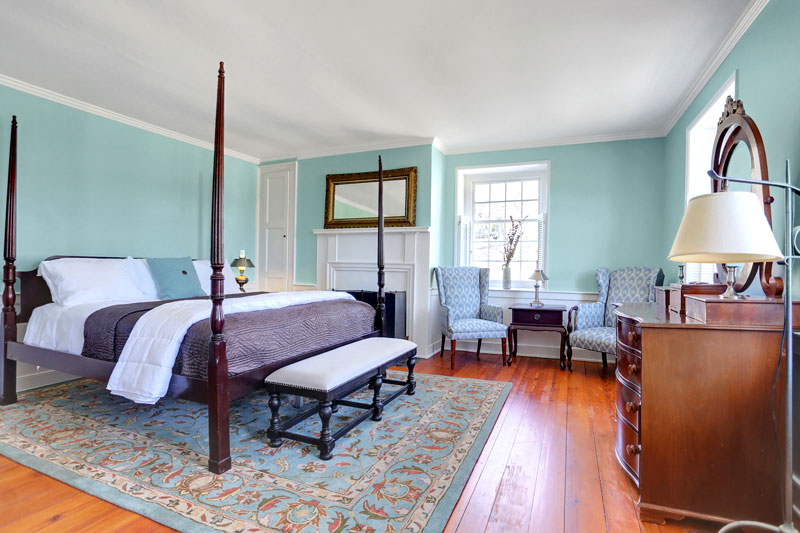 Visitors Guide
Before your arrival, order a copy of our free Visitors Guide to make sure that you don't miss out on our top must-see attractions, places to shop, and affordable accommodations.
Visitors Center
Make the Cumberland Valley Visitors Center your first stop. Pick up free brochures, maps, and guides, or get suggestions from our friendly and knowledgeable staff on what to see and do while you're here. History on High-The Shop, which shares space with the Visitors Center, features a selection of locally-made artwork and artisan crafts unique to the area–including paintings, fine jewelry, textiles, pottery, metalwork, wood carvings, and clothing.
What are you waiting for? Your Weekend Easy adventure awaits. The hardest part is returning home.