50th Annual Harvest Fair
Wendy Royal Fall 2018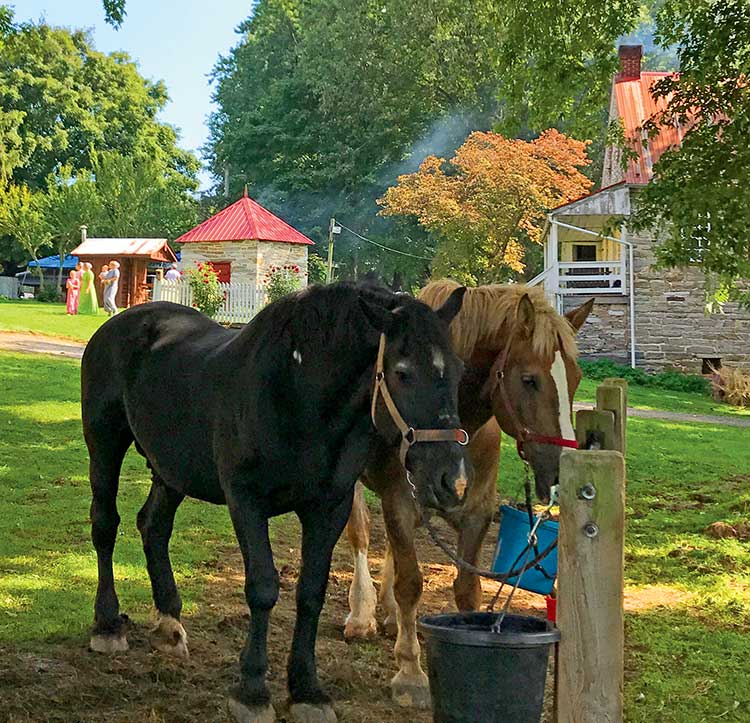 I love festivals of all kinds, but I tend to gravitate to the smaller, more obscure events. The Fall Harvest Fair at historic Alexander Schaeffer Farm in Schaefferstown is one those festivals that I try to attend as often as possible. Like many of the visitors, learning about folk cultures attracts me to festivals like these and it gives me the opportunity to connect with my Pennsylvania German heritage. I'm one generation away from a lifestyle that was nearly extinct in secular society. Once considered old-fashioned, a more sustainable lifestyle is enjoying a bit of a renaissance due to those interested in homegrown and handmade products.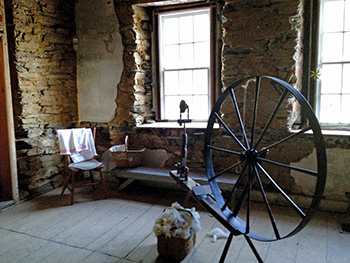 During the event, the mid-18th-century Alexander Schaeffer House is open for tours. The house has been on the National Register of Historic Places since 1972 and was designated a National Historic Landmark in 2011. The entire 85-acre farm is abuzz with activity including reaping, threshing and baling using antique equipment and a couple of very hearty Belgian draft horses. Mace's Sawmill and the blacksmith are also in action to demonstrate the workings of an early Pennsylvania German farm. Other popular attractions at the Harvest Festival include the operating cider press, apple butter making and open-hearth cooking, as well as candle and soap making. Horse-drawn wagon rides are available to give visitors a unique perspective of the property.
In addition to vegetables and grains, many farms had small orchards. Apples were harvested for canning, cider and vinegar making and familiar favorites like pie and apple dumplings. My mother's favorite apple dish, schnitz (dried apples) un knepp (dumplings) is one of the reasons I love to attend this event. The festival kitchen staff prepares traditional Pennsylvania German favorites from the 1800s, like ham and bean soup with rivels, chicken corn noodle soup, chicken potpie, schnitz un knepp, red beet eggs, apple dumplings and shoofly pie. Delicious homemade cider, breads and pies are available to purchase.

Visitors can browse through artisan booths showcasing traditional Pennsylvania German folk art such as redware pottery, scherenschnitte (German art of paper cutting), hex sign painting, broom making and basket weaving.
You won't find the typical midway rides and games that have become the standard at most fairs. Children can participate in colonial games such as a hoop rolling contest, sack races and much more. Farm animals such as goats, pigs and chickens are always a hit with youngsters at the event.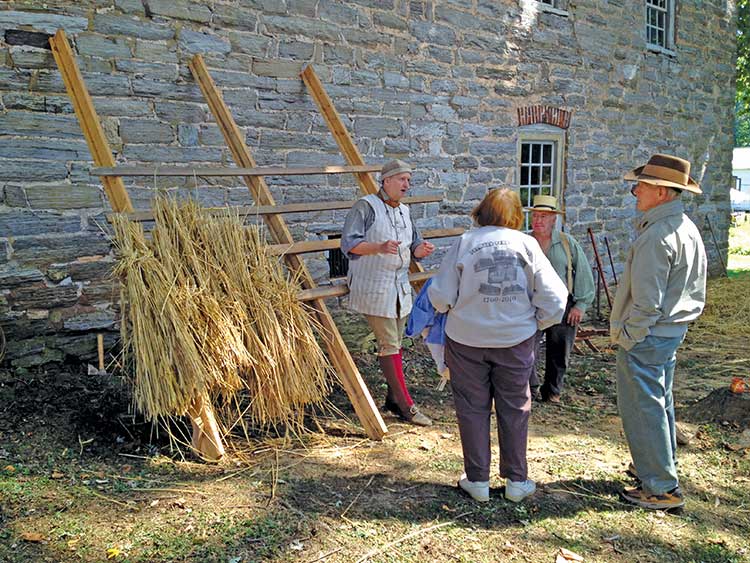 The Alexander Schaeffer Farm is preserved and managed by Historic Schaefferstown Inc., which provides educational programs and events throughout the year. In addition to the farm, the nonprofit curates two other properties in Schaefferstown that tell the story of the Pennsylvania German and Swiss, who flourished in the area – the Thomas R. Brendle Museum and the Gemberling-Rex House.
From the moment you step out of your car, you will feel as though you have stepped back in time. What a refreshing change from the electronic device-driven world we live in!
WHEN YOU GO:
Fall Harvest Fair
Where: Historic Alexander Schaeffer Farm, 111 North Market Street., Schaefferstown, PA 17088
When: Saturday, Sept. 15, and Sunday, Sept. 16, 2018
Hours: Saturday, 10am to 5pm; Sunday, 11:30am to 4:30pm
Admission: $5 per person, children 12 and under free with an adult. Free for HSI members.
Website: www.hsimuseum.org