Family Adventure Road Trip
Morgan Christopher Summer 2017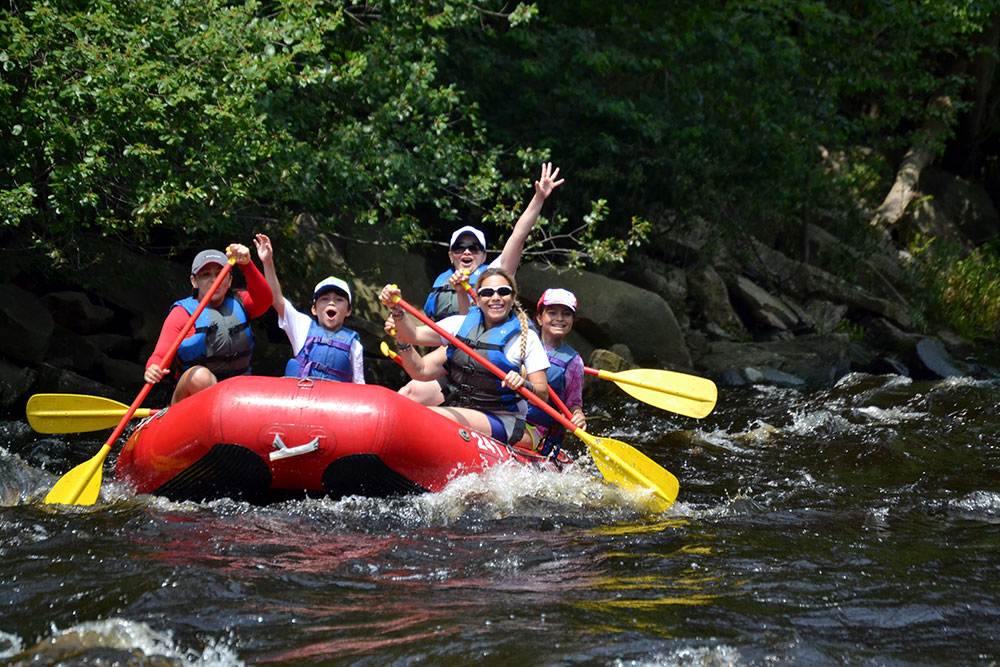 Working in tourism promotion, it is without fail that each year at this time family and friends reach out to me with the question, "Where should we take the kids this summer?" Most have experienced the "usual suspects" on the Unofficial Family Summer Vacation List: Disney, cruises, the shore, D.C., etc. This year, in an attempt to be proactive, I have compiled ideas for a weeklong journey through the eastern counties of my home state of Pennsylvania with the idea of spending time together as a family, sharing experiences both classic and quirky, and being part of a time-honored summer tradition – the family road trip.
As each family is completely different and steered by unique individual interests, I recommend doing a bit of research before hitting the road together on a summer trip. A great travel tool is the websites managed by the destination marketing organizations representing the various regions and counties across Pennsylvania. These websites are a primer for each area. Easy to navigate and classified by activities and themes, they offer one-stop shopping to assist with planning a trip.
When a family hits the road for a week of touring eastern Pennsylvania, Philadelphia is an ideal location to spend the first day, if not two. Home to iconic attractions, pulsing entertainment and rich cultural life, the City of Brotherly Love offers a high-energy experience perfect for funneling some of the enthusiasm that fuels the start of most family vacations. With hotels within walking distance of the city's attractions and neighborhoods, pack comfortable shoes and knapsacks to gear up for exploring the city on foot.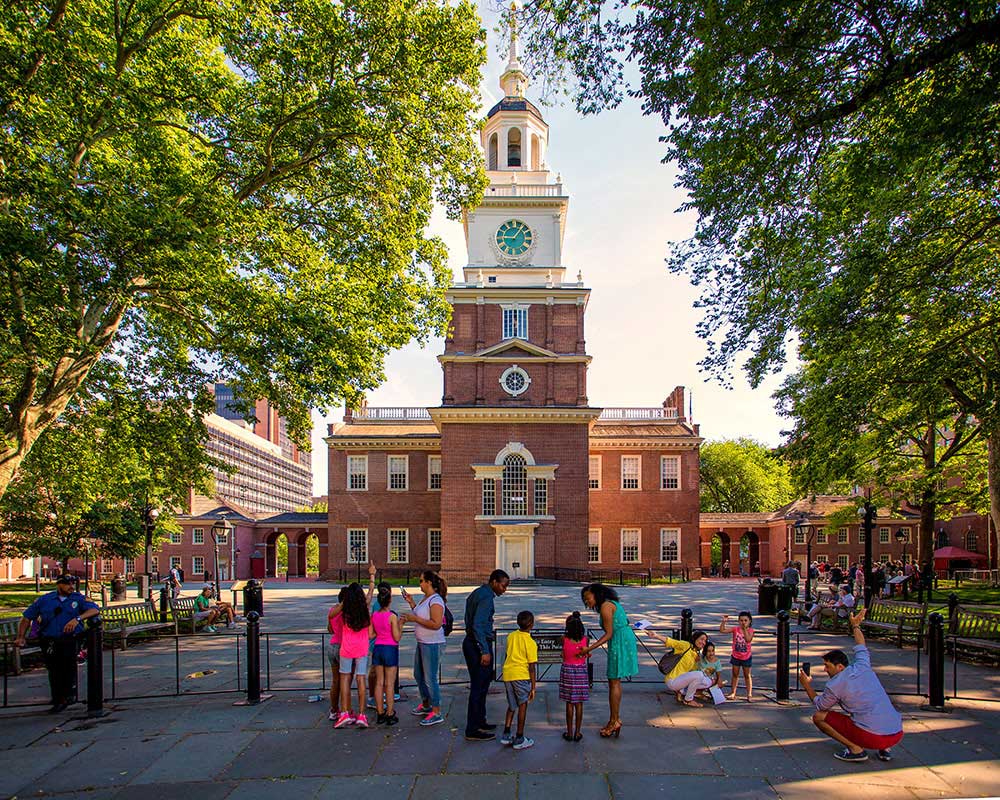 The Museum District along the Ben Franklin Parkway offers a wide variety of experiences where you can specifically choose stops based on your family's interests. The Franklin Institute, with its famous "human heart" tour, Space Command exhibit and IMAX Theatre, combines entertainment with education for children of school age, while the nearby Please Touch Museum is "where kids age 1-7 are boss,boss," thus making it ideal for younger ones. Have cameras ready as everyone will want their own "Rocky" moment on the steps of the Philadelphia Museum of Art before touring this enduring institution. Traveling with a serious art student? The works of the masters are waiting to be discovered at both The Barnes Foundation and The Rodin Museum. Seeking a more Jurassic Park experience? Dinosaur Hall at The Academy of Natural Sciences is waiting for you and your dino-hunters to explore an amazing collection.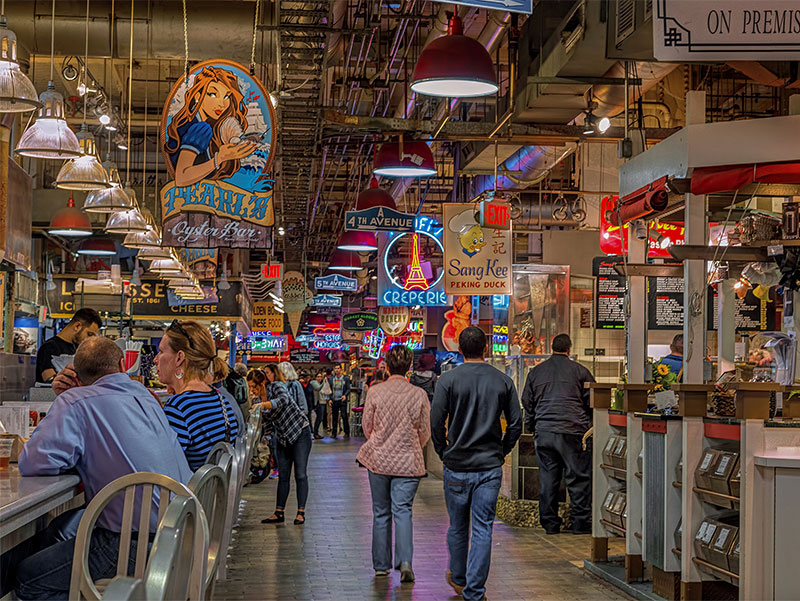 After visiting the Museum District, head south on the Parkway. Be sure to wave "hi" to the statue of William Penn sitting atop historic City Hall before heading over to Reading Terminal Market. This former train station is Philadelphia's favorite destination for foodies. Under one roof, you will discover everything on the menu from soul food to Amish favorites to classic cheesesteaks. Surrounded by the aromas of the fresh products created daily, Reading Terminal Market offers a culinary experience to sample and savor foods from around the world!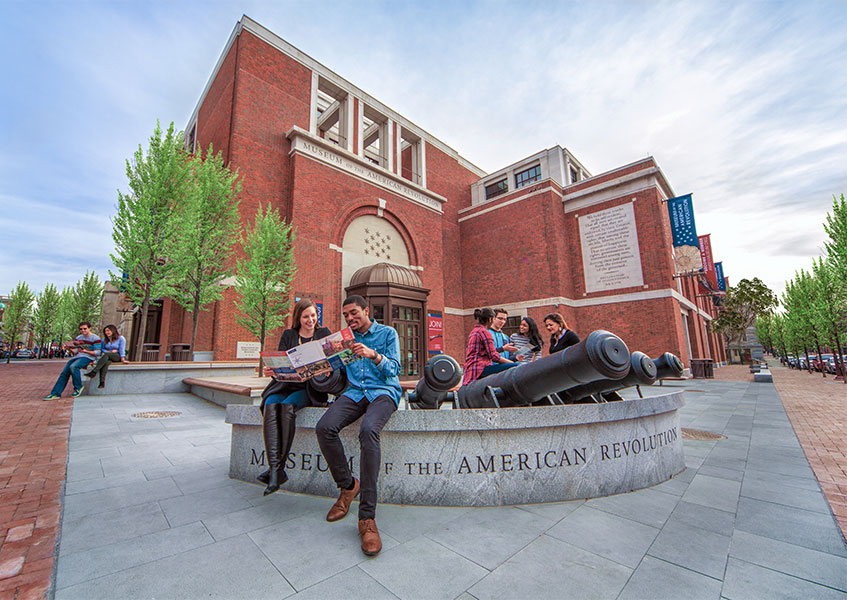 Walk a few blocks to Independence Mall and The Liberty Bell Center in the Historic District and prepare for history to come to life! Be among the first to experience the new Museum of the American Revolution (open spring 2017), where exhibits and displays share the story of the nation's founding in the neighborhood where Ben Franklin and Betsy Ross once strolled the cobblestone streets. Craving a more entertaining historic experience? Ghost Tours of Philadelphia explores the district, leading visitors on a candlelit, spooky, yet factually rich tour.
Leave Philadelphia and drive north on Interstate 95 to begin Day Three of your family road trip. Arriving in Bucks County, older children and teenagers can spend time outdoors hiking or biking along the Delaware River in Washington Crossing Historic Park while your moppets will be excited to meet Muppets at every child's favorite destination in Langhorne, Sesame Place. Later, enjoy an excursion on the New Hope & Ivyland Railroad, departing from New Hope, a popular tourist town filled with great restaurants, shopping and activities. After a day of play, you can see a play! Historic Bucks County Playhouse offers professionally produced shows featuring Broadway's best.
Begin Day Four heading west from New Hope and enjoy a morning drive through the scenic farmlands of the region. Make impromptu stops along the way as you head along Route 663 toward the Carousel at Pottstown, a must-see on your itinerary. The second-oldest carousel in the country, this historic attraction has been restored to its original grandeur. An arcade and snack bar offer visitors old-fashioned entertainment that parents will want their children to experience. Later, head north to Berks County, "Pennsylvania's Americana Region," to discover the modern world and the traditional living side by side. The city of Reading, birthplace of popular Vanity Fair Outlets, is surrounded by the lush farmlands of the Pennsylvania Dutch, whose traditions are celebrated in the area's arts and culture. From Reading, drive north on Route 183 to discover an attraction in Shartlesville that perfectly captures the Americana theme – Roadside America. Featuring a 6,000-square-foot model railroad depicting slices of life from America past and present, moving waterways, airplanes and trolleys are but some of the interactive displays that delight visitors of all ages. (Make sure to see the lights go down and the village "light up" for night!) End the day heading east, grabbing dinner and checking in for a night's rest in the Lehigh Valley.night!) End the day heading east, grabbing dinner and checking in for a night's rest in the Lehigh Valley.
Day Five can be a day of play at Dorney Park & Wildwater Kingdom! In 2017, new rides and waterpark enhancements will offer even more thrills to the classic favorites that Dorney Park has built a national reputation upon providing its ticketholders. If coasters and kiddie pools aren't your thing, fear not, there are plenty of other attractions waiting to be discovered in the Lehigh Valley! Creativity is celebrated each day at the Crayola Experience, a colorfully interactive tour that includes exhibits, the Crayola Café and a popular Crayola Store. At the nearby National Canal Museum, enjoy a leisurely mule-drawn boat ride along the Lehigh Canal, and at Martin Guitar, watch master craftsmen build instruments that will be played by many of today's popular musicians. After dinner, share a unique evening of family entertainment at Becky's Drive- In, a popular summer staple where the younger generation can experience "cinema under the stars."
On Day Six, head north of the Lehigh Valley to Jim Thorpe in the Pocono Mountains. Nestled in a mountain valley, the historic town formerly known as "Mauch Chunk" was renamed for the Olympic athlete buried here. Restored for a movie shoot, this eclectic destination is home to attractions like the Asa Packer Mansion as well as a business district highlighting local artists and artisans. The scenery itself is one of the main draws to this part of the state, where connecting with the outdoors is a way of life. Whitewater Challengers, a Pennsylvania mountain adventure company, provides journeys along the rapids of the Lehigh River led by guides who offer a safe and exhilarating experience for people of all skill levels. Heading out, stop by Country Junction, the largest store of its kind in the region. Seasonal displays and a petting zoo, as well as crafts, candles and candies, await visitors at this popular retail attraction. Be sure to load up on snacks for the final part of your eastern Pennsylvania vacation – the Pocono Mountain's premier waterparks!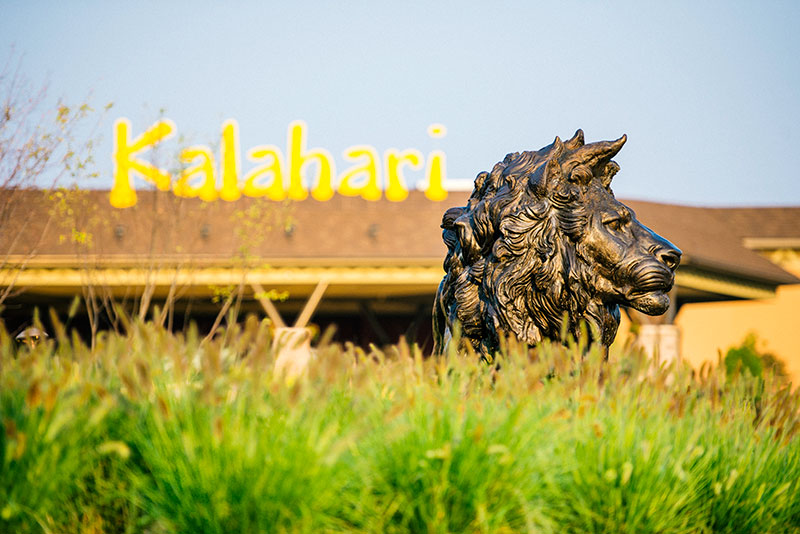 Based on the personal preferences of your family, each of the waterparks in the Pocono Mountains offers a different set of amenities to consider when deciding where to spend the last full day of your vacation. Kalahari Resorts (recently featured on Good Morning America) is now the country's largest waterpark and has won accolades for the stunning African motif as well as for featuring state-of-the-art amenities. Aquatopia Indoor Waterpark at Camelback Resort offers bird's-eye views of the area, while the rustic Great Wolf Lodge remains a perennial favorite for children. The addition of these parks has transformed the former "Honeymoon Haven" of the Poconos into a year-round family destination where visitors can also find fun attractions like the Crossings Premium Outlets, Bushkill Falls and Callie's Candy Kitchen.
Traveling throughout eastern Pennsylvania for a week offers a chance to explore the highlights that each of the regions has to offer. Choosing activities of interests to your group and having a willingness to explore new things are key to putting together a memorable road trip for your family. I close with the hope that the ideas shared have given you food for thought to plan your own summer adventure. When you experience these regions as a family, I guarantee you and yours will return home with ideas for other weekend getaways, holidays and vacations to plan as you discover all the great things eastern Pennsylvania has to offer!