10 Fun Things To Do Before The Kids Go Back To School
Kaylee Rex July 30, 2019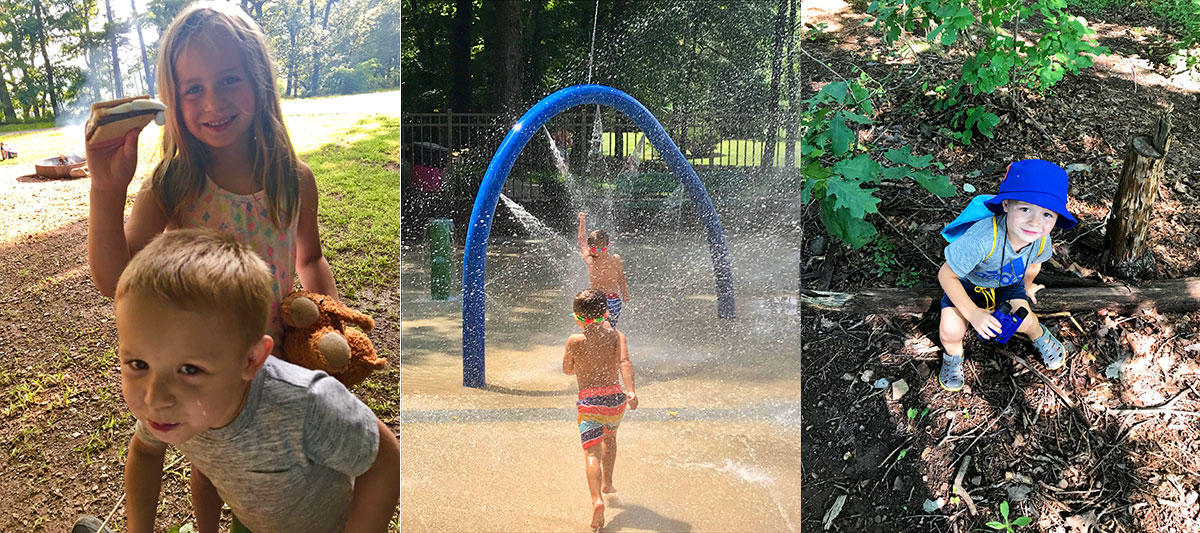 Can you believe summer is almost over already? Before you know it, you'll be packing lunches and sending the kids off on big yellow school buses. Make the most of these last couple of weeks to give the kids a summer to remember.
Make summer journals. Even if it is a bit late in the summer, take a few minutes out of every day to write with your kids. You can give them a prompt or just let them write whatever their hearts desire. Whether it be the highs and lows of their day or the start to an elaborate, sci-fi novel, this will give them a chance to be creative while keeping their brains engaged during summer break. No doubt that these journals will serve as some fun reading material in a few years too.
Visit your local ice cream shop. Nothing beats homemade ice cream during the dog days of summer.
For some old-fashioned fun, start a roadside lemonade stand. Fresh-squeezed or just the powdered mix, lemonade always hits the spot on a hot day. Just be careful, because some areas can be strict about shutting down stands without a permit. One loophole is to give the lemonade out for free and ask for donations in return.
Take a day trip. Pack up some snacks and hit the road for a change of scenery. Check out our preferred destinations for some ideas near you.
Summer is famous for local fairs and festivals. Take the whole family out to one of the many town or county fairs across the state for a night of food, rides, games, and community. You'll find lots of them listed in our events calendar.
Spend some time in nature. Pennsylvania boasts beautiful views of rolling mountains, deep green forests, and twisting rivers. Allegheny National Forest, the Pennsylvania Grand Canyon, Cherry Springs State Park, Lake Erie, and the Appalachian Trail are just a few of the natural wonders that Pennsylvania has to offer. If your family is particularly adventurous, try camping for a night. The sparkling night sky and memories made by the campfire will be worth the mosquito bites.
Spend a sunny day at a nearby lake or river. Nothing says summer fun like a day spent out on the water. Take the kids kayaking, tubing, swimming, or just relaxing on the shore. If you aren't located near any, a community pool will do too!
Keep an eye out for concerts and other music festivities in your area. Support local musicians in your community by coming out and supporting their events. You'll be surprised how much talent is right in your area.
Remember the days before iPhone cameras when you would have to wait weeks to see how your photos turned out? Give the kids a taste of the past by getting a disposable camera or two. Throughout the rest of the summer, snap a picture here and there. Then get them developed and look through all the memories you made together. For an even more dramatic reveal, wait until the winter or even next summer to get them developed. It will feel like opening a time capsule.
Most importantly, savor these last few weeks while the kids are at home. Summer vacation can be chaotic for parents, but soon the kids will be spending the majority of their days in school, coming home stressed with homework and booked with extracurricular activities. Take this time to savor their presence and relaxation. Next summer, they will be another year older, so enjoy your time with them while they are still this young.
Looking for more ideas, check out our Summer Bucket List Challenge for some awesome adventures in Pennsylvania!