West Chester For The Holidays
Wendy Royal Winter 2018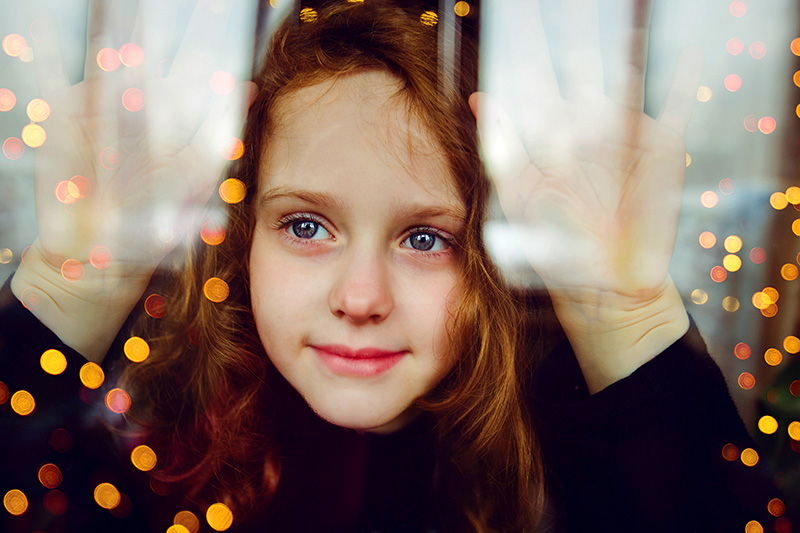 The advantage of doing your Christmas shopping online is that you don't have to leave your house. The disadvantage of doing your Christmas shopping online is that you don't have to leave your house. It sounds like a contradiction, but it really depends on your perspective. Even if you go to great lengths to avoid the mall during the holidays, you'll probably discover that you enjoy the experience of shopping the way it was done before malls. And West Chester, Pennsylvania is just the place to do it.
What makes the historic town of West Chester special is that it offers shoppers the best of both worlds. Here you find blocks of great shops ranging from fresh, locally sourced markets to fashionable clothing boutiques and everything in between. West Chester is a great walkable town with charm to spare, which is partially why it has received the Great American Main Street Award by Main Street America. With over 4,000 structures listed on the National Register of Historic Places, shopping in West Chester is a unique experience.
West Chester is a college town, so you can always feel the energy, but during the Christmas season, the community takes on a special glow.  The streets and shops are flocked with festive decorations, while carolers and special events make it difficult for even the most resolute Scrooge to feel anything but warmth this Christmas.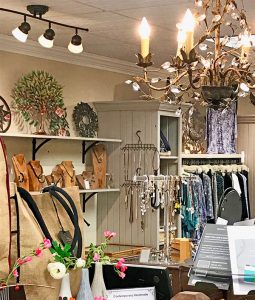 Here's just a sampling of some of West Chester's great shops:
Kaly
37 W. Gay St.
In business for 25 years, Kaly is an eclectic women's clothing boutique providing high-quality products and attention to great customer service.
Éclat Chocolate
24 S. High St.
Award-winning gourmet chocolates by Master Chocolatier Christopher Curtin. Named the "Best In America" by Bon Appetit 2016.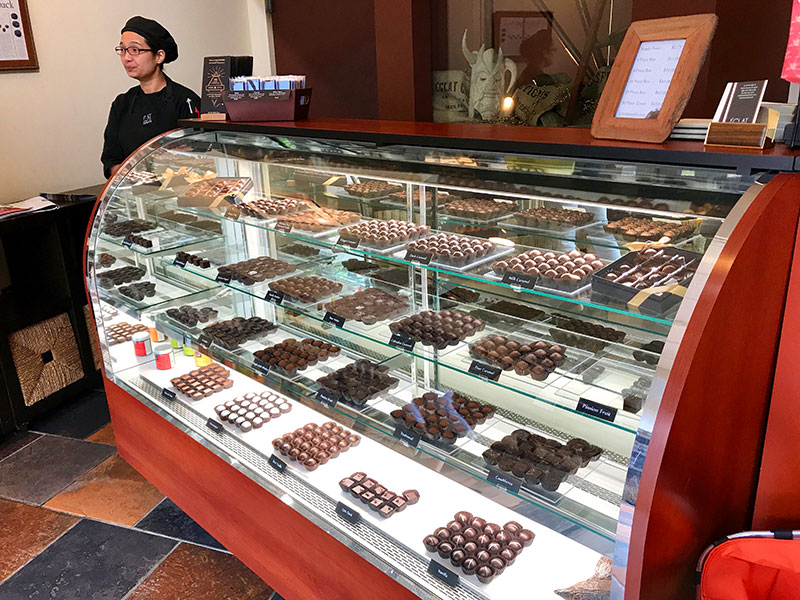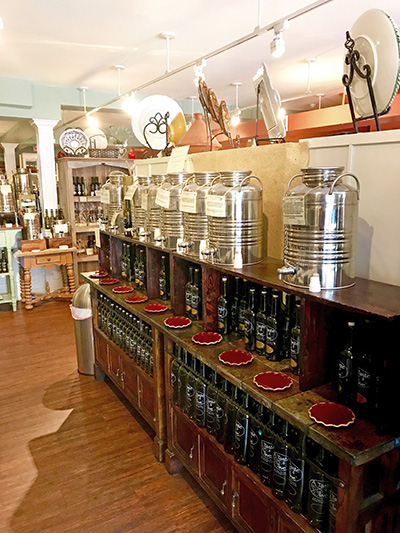 A Taste of Olive
26 S. High St.
Highest quality Extra Virgin Olive Oils and Balsamic Vinegars from around the world.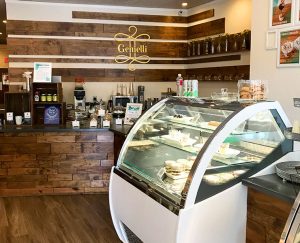 Gemelli
12 W. Market St.
Artisanal gelato and gourmet dessert café offering gelato-making classes with owner and gelato maestro Vincenzo.
Carlino's Market
128 W. Market St.
This family-owned business that originated in Abruzzo, Italy over six generations ago brings Olde World-style specialty foods to West Chester. Freshly made bread, pasta, pizza and pastries are prepared daily at Carlino's.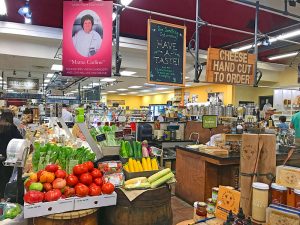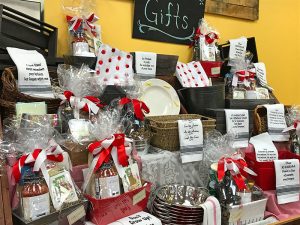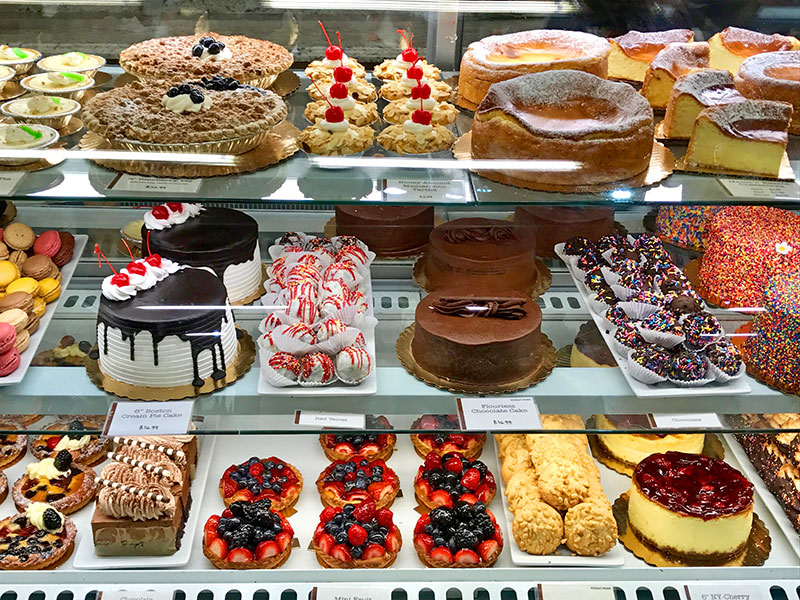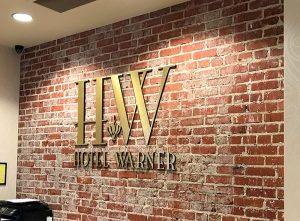 A Girls' Getaway to West Chester this season would only be made better by booking a night or two at the Hotel Warner, 120 N. High St. The hotel is housed in the 1930 Warner Theatre. The former theater lobby is now the hotel lobby, which reflects the theater's art deco style. The hotel is within easy walking distance to great restaurants and unique boutiques and shops. Reserve your holiday stay at www.hotelwarner.com
A WEST CHESTER ICON, A WORLDWIDE RETAIL GIANT

On the other side of the shopping spectrum is QVC. Studio Park in West Chester is the worldwide headquarters of this multiplatform retail giant. The studio in West Chester is where the live shows are broadcast. QVC also has studios in Japan, Germany, U.K., Italy, France and a joint venture in China. The retailer's Product Central area currently houses more than 300,000 items with everything from a small piece of jewelry to refrigerators. Product Central receives over 700 items each day to support the needs of QVC customers. If you're partial to shopping online, you're sure to find something for everyone on your shopping list.
In addition to online ordering, shoppers can visit the West Chester location where some of their popular items are available in the store. The best part of shopping at the Studio Park location is that guests have the opportunity to take the studio tour, which takes you behind the scenes, where you actually see a live show in progress. For more about the tours log on to www.qvc.com/VisitTour.content.html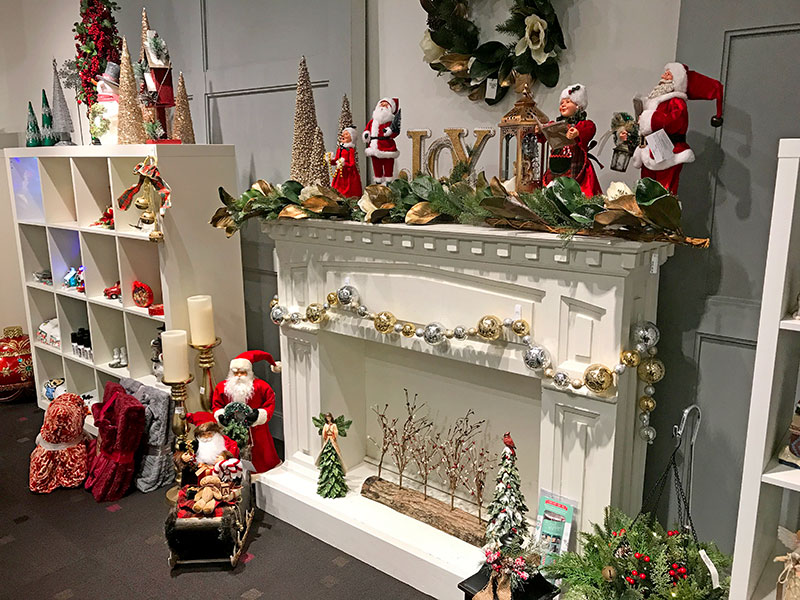 ---
HOLIDAY EVENTS
---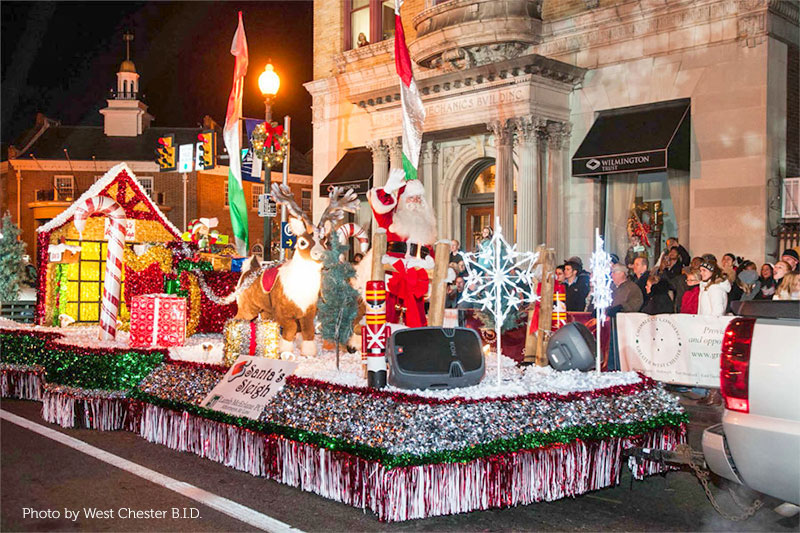 Each year QVC and the community of West Chester come together for the QVC West Chester Christmas Parade, which USA Today called "one of the top ten places to experience the arrival of Santa Claus during the holiday season." The 37th annual holiday celebration will take place on Friday, Dec. 1, and will be televised by QVC on Christmas day. Floats, performers, marching bands and, of course, Santa, make this a very special event.
The Santa Express at the West Chester Railroad will once again take passengers on a 90-minute journey through the Chester Creek Valley. Santa joins guests and is available for photos and ready to take gift requests from young travelers. Each train ride will feature live entertainment and refreshments on board the snack car.  The Santa Express runs on weekends from Sunday, Nov. 19, through Saturday, Dec. 16.  For times and ticket information check out westchesterrr.com
On Sunday, Dec. 3, you can catch The Summer Club Holiday Spectacular at Uptown! Knauer Performing Arts Center. Holiday favorites will be performed big band-style by Jeff Coon and friends; along with the 17-piece Summer Club Band. Tickets are available at uptownwestchester.org
The holiday classic The Nutcracker will be presented by the Brandywine Ballet on Dec. 8, 9, 10, 14, 16 and 17, at Emilie K. Asplundh Concert Hall. The popular West Chester tradition will again be performed to Tchaikovsky's timeless score. Purchase your tickets at www.brandywineballet.org/the-nutcracker
Chester County Best Kept Secrets Tour is a shopping tour, created to feature the shops in Chester County, The unique event kicks off on Small Business Saturday, Nov. 25, and runs through Sunday, Dec. 9. Travel in your own vehicle to 38 off-the-beaten-path shops and two cafés. Participants will receive valuable coupons, door prizes, refreshments, holiday decorating ideas and plenty of Christmas cheer. Ticket information can be found at bestkeptsecretstour.com