Halloween Fun That's All Treat and No Trick
Morgan Christopher Fall 2020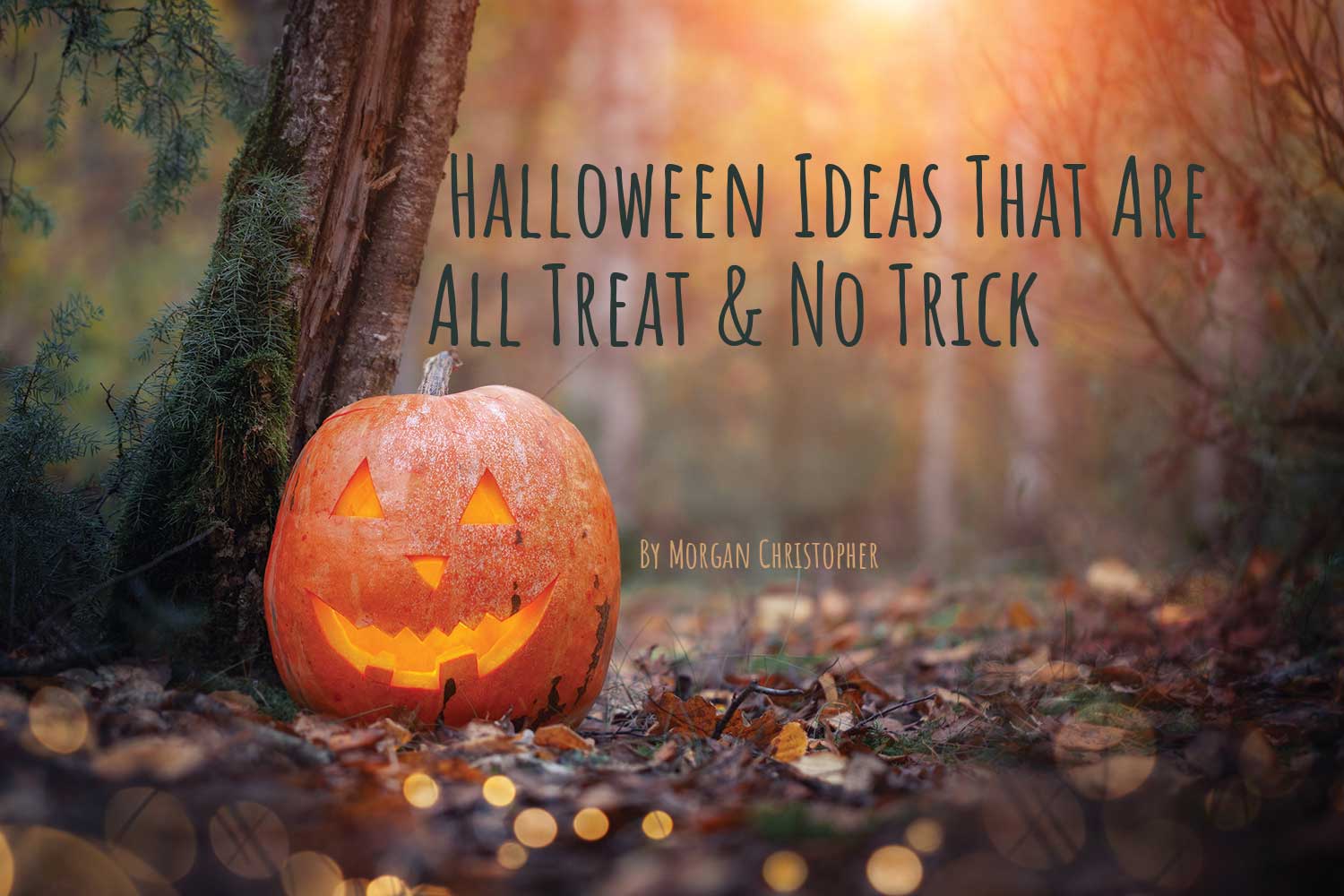 Scarier than the usual hobgoblins around Halloween are the concerns families face when planning a Halloween adventure for the family. With social distancing and facemasks having to be part of the new trick or treating realities, are there ways to celebrate the season this year that offer ideas to responsibly "get your GHOUL on!"? Researching some safe and practical ideas to consider for an October holiday adventure, partners across the state have events, trip ideas, and themed attractions to share.
Not only around Halloween but throughout the year, Gettysburg Ghost Tours are one of the most popular things to experience when visiting the site of the Civil War's bloodiest battles. Led by costumed guides at various places around town and through battlefields, these tours relay the actual experiences Gettysburg residents have witnessed throughout the years. Folklore and modern-day ghost hunters tell us the spirits of those who fell in the battle continue to wander the region. The Ghosts of Gettysburg Candlelight Walking Tour, Farnsworth House Tours, and Civil War Ghosts tours are a few places offering to give you chills and frights.  
When it comes to Halloween entertainment, Pennsylvania has long been a favorite location for horror movie makers. Take a driving tour to locations where scary movies were filmed after viewing the films shot there this fall. Chester County's Colonial Theater in Phoenixville – still operating today – was made famous in the 1958 classic "The Blob," which introduced the world to a young actor named Steve McQueen.  Philadelphia, Chadd's Ford, and other southeastern Pennsylvania towns are regularly used as settings in the movies of filmmaker M. Night Shyamalan ("The Sixth Sense," "The Village," "Signs"). Western Pennsylvania offers visitors a "Trail of the Living Dead" popular with zombie fans in tribute to filmmaker George Romero's classic "Night of the Living Dead." Information about the trail of the Living Dead, Ghost Rides Trail, and other film information can be found at VisitPA.com.
While looking for zombies as your drive through Western Pennsylvania during October, you can also check out another annual event that offers chills and thrills in an outdoor setting where social distancing is easy. Almeda Park's Haunted Trail in Butler County, just north of Pittsburgh, is a fright-filled walk offering scares and shivers as visitors wander through the park's popular trail system. 
Being outdoors, you can easily distance yourselves from other trail visitors with the park staff, keeping an eye on safety protocols. While the Haunted Trail offers fun for all ages, strollers, and wagons cannot make it through the recreational trail terrain.
For an other-worldly wonder, head to Cherry Springs State Park in Potter County to view "Dark Skies".  With the naked eye, you can see the Milky Way and stars and planets galore. Who knows what you might spot? Falling stars? E. T.'s home planet? Or the infamous UFO's that tend to appear in the night skies during Halloween? Let your imagination run wild as you experience one of the world's best star gazing fields. For other fun in that area, a Halloween event takes place not far from the park. The Pennsylvania Lumber Museum offers a Lantern Tour on October 23-24. This walk provides the right amount of fright for visitors who are led around the property by lamplight to hear ghost stories and eerie tales!
Something less frightful and more in the way of Halloween fun is a fall visit to Roba's Family Farms, one of Northeastern Pennsylvania's favorite destinations for fall fun. Families and small groups can reserve individually set picnic areas complete with a fire area to enjoy a picnic on an autumn day. The Hillbilly Pig Races, Corn Maze, Wagon Rides, Rock Mountain Slides, and Farm Animal Center offer Halloween hoopla for kids and adults alike. Before leaving, find the perfect pumpkin and create a jack-o-lantern to keep the goblins away! The Roba Family has put together protocols listed on their website to ensure social distancing and regular cleaning of "high touch" areas of the property, making it a great stop to start the seasonal celebration safely!
Finally, it would not be Halloween without some creepy crawlies and other scary species. Kids will delight in the snakes, spiders, and other animals at Clyde Peeling's Reptiland near Williamsport. This October, visitors can experience "Reptiland's Flashlight Safari." Put fear aside and learn about these often-misunderstood creatures. Be warned – one or two shrieks are bound to be heard as part of the fun!