American Music Theatre
Wendy Royal Winter 2018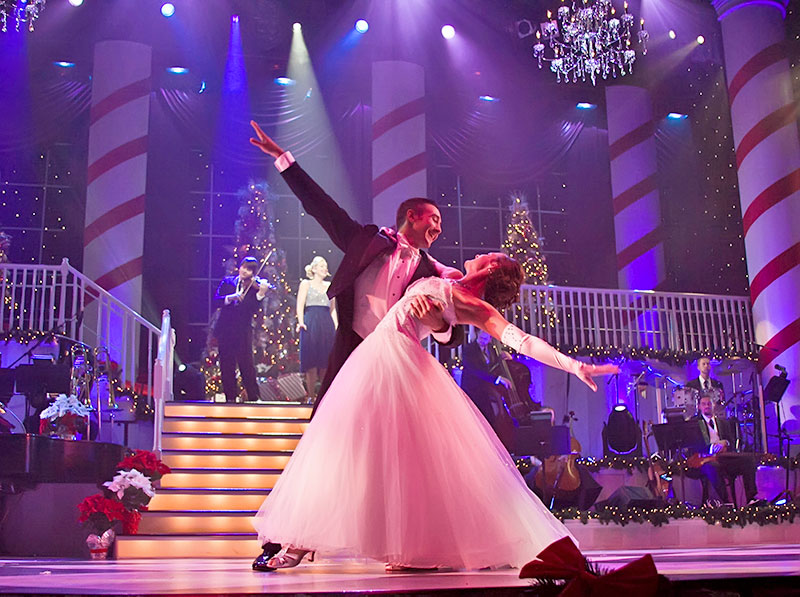 Since its curtains parted for the first time in 1997, the American Music Theatre (AMT) stage has hosted Grammy-, Tony- and Oscar-winning performers. Acts ranging from rock and country to comedy and Broadway tours have thrilled audiences in the 1,600-seat theater. But what really sets AMT apart is that it is the only theater of its kind that features touring acts as well as original shows.
The person responsible for American Music Theatre's acclaimed original shows is artistic director Andrea McCormick. Before coming to AMT, McCormick earned her chops as a Broadway performer and then as an artistic director at another regional theater. This multitalented dynamo creates two original shows a year. To say these are her babies is an understatement. She writes, directs, choreographs and does the costume and set design for shows such as the annual Christmas show, along with popular shows like "Vegas Legends," "Crooners" and "Inspire." Andrea is quick to credit her team with pulling it all together. From seamstresses and shoppers to tech personnel and the stage crew, this cohesive unit brings Broadway-caliber shows to the stage year after year. What people may not realize is that all the original shows are 100 percent live – no tracks.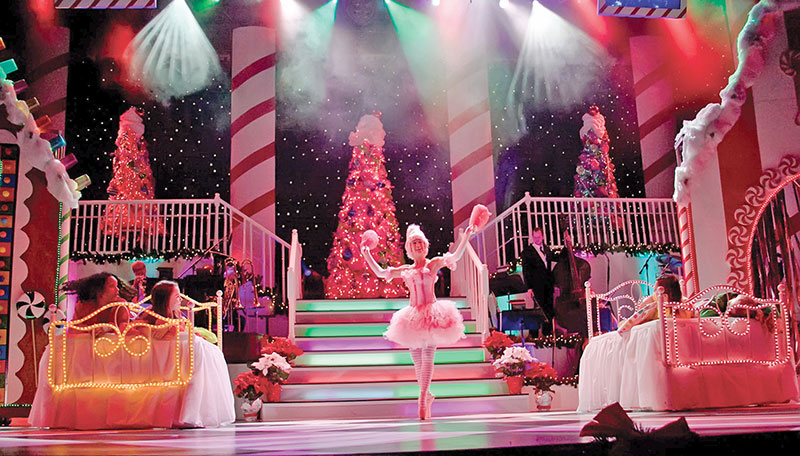 McCormick's latest labor of love is "Home for the Holidays," American Music Theatre's 2017 Christmas show. If it was possible to sum up "Home for the Holidays" in one word – and I'm not sure I can – it would be nostalgia. The show connects the audience to their most treasured holiday memories.
The show hits all the right chords with time-honored carols both secular and sacred. From the warmth of family Christmas gatherings to a trip to Santa's candy factory, each set change transports us to another beloved childhood memory. Even the experience of a "midnight" candlelight Christmas service is brought to life on stage as only American Music Theatre can do.
By the time the moving rendition of "O Holy Night" is performed, audience members will be longing to slow down this Christmas season and cherish the moments spent with family and friends.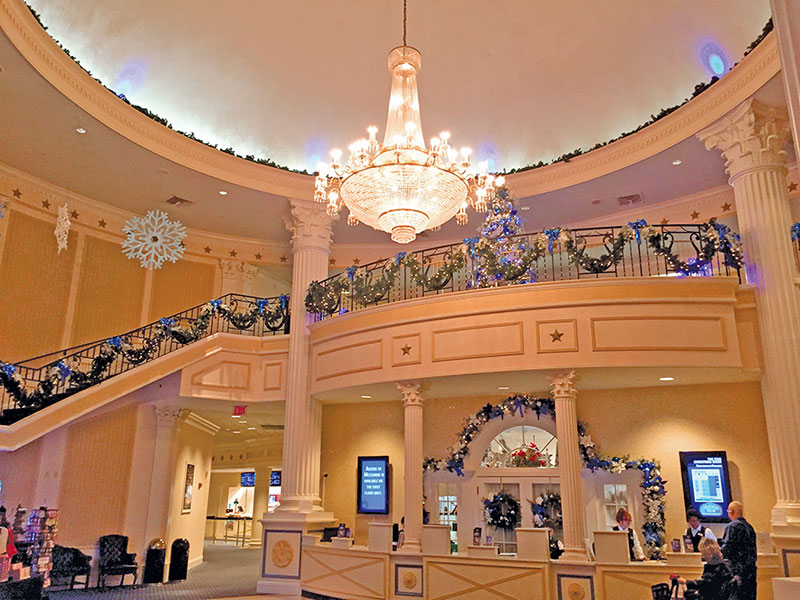 But the holiday magic isn't contained to the stage at American Music Theatre. The mood is set from the time you walk through the main entrance. The columns and grand twin staircases in the lobby are decked with festive and tasteful holiday adornments.
After the holidays have come and gone, touring acts will return to AMT. In January, two music legends will be honored. First, it's the "Elvis Gospel Show" with the Stamps Quartet on Friday, Jan. 12, then "Elvis Birthday Bash" on Saturday, Jan. 13. On Sunday, Jan. 28, "The Man in Black: A Tribute to Johnny Cash" will be performed. Fans of the ABC hit show Dancing with the Stars will have the opportunity to see their favorites perform when "Dancing with the Stars – Light Up the Night" comes to AMT on Sunday, Jan. 14 and Monday, Jan 15.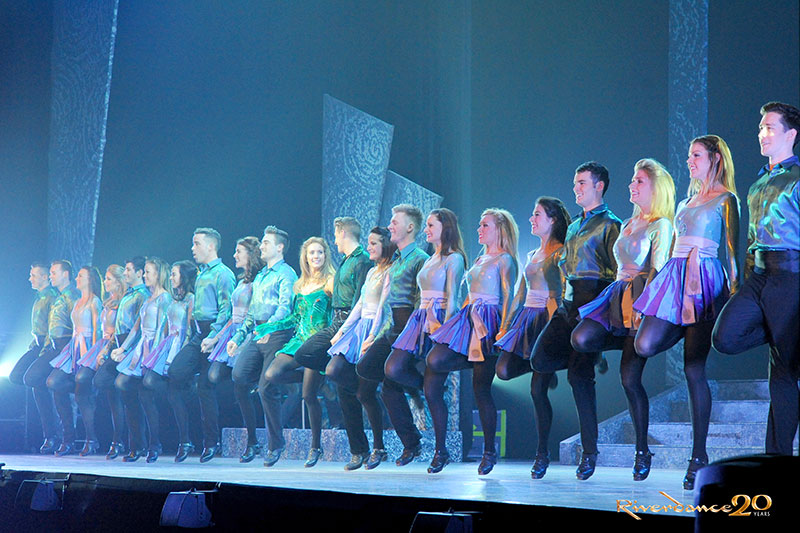 February will welcome "Riverdance – The 20th Anniversary World Tour" for three shows. Masters of Illusion and the Peking Acrobats will mesmerize audiences with their unique brands of entertainment during their respective shows. Tommy James and the Shondells and Herman's Hermits starring Peter Noone will take the stage on Sunday, Feb. 11, while Three Dog Night will continue the retro rock vibe on Sunday, Feb. 16. Check out amtshows.com for these and all of the great shows coming to the American Music Theatre this winter.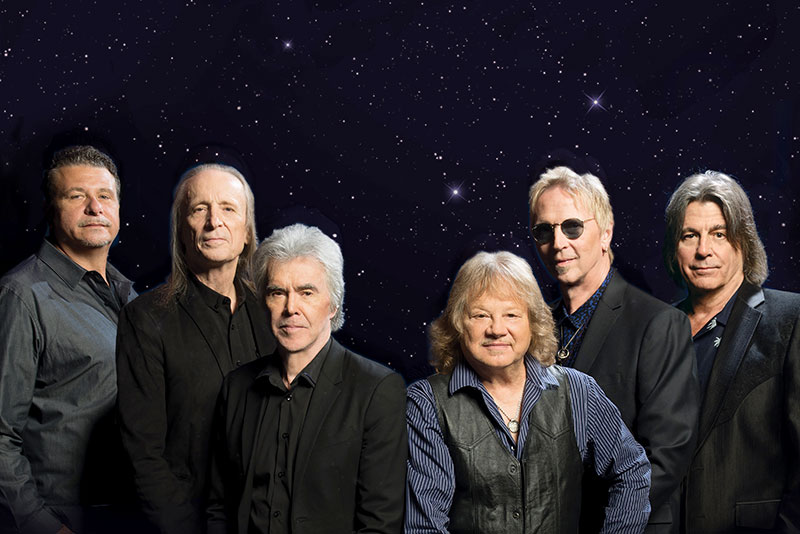 AMT allows beverages and concessions inside the theater, which is great if you want to grab a little something before the show or during intermission. After the show, visit the AMT gift shop, where you'll find quality seasonal items, décor pieces, women's accessories, jewelry and more.
It really is amazing to have Branson- or Vegas-caliber entertainment in Lancaster County. With more than 300 live performances every year, American Music Theatre has developed a successful formula for creating an immersive yet intimate experience with talent that you typically only find in larger venues.