8 Great Winter Activities in PA
Wendy Royal Winter 2021

There's plenty of uncertainty to go around these days. But, one thing we can count on is our fair share of cold weather this winter. If you're anything like me, the mere thought of being cooped up for an entire season is stressful at best. Though summer and fall are my favorite seasons, Pennsylvania provides plenty to enjoy during the winter months. Here are my Top 8 cold-weather activities that will get you outdoors.


1.  A winter bonfire is a fun change of pace. Typically this would be top on my list for fall, but a roaring fire, warm cider, and good friends sounds like my favorite new winter tradition.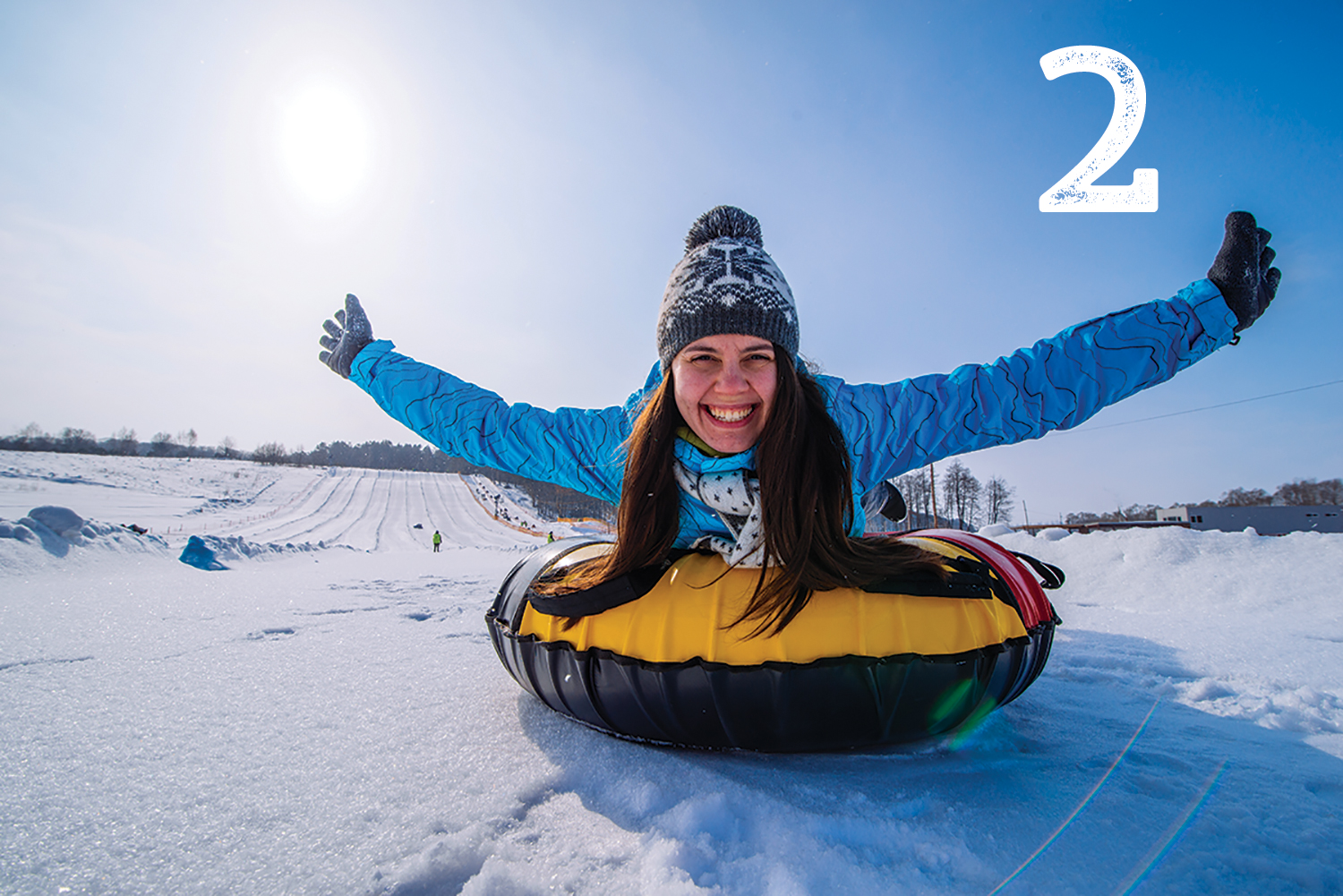 2.

 

Once the temperatures drop, resorts throughout the PA will begin making snow if mother nature doesn't provide the real stuff. Skiing and snowboarding are staples of Pennsylvania's 22 ski resorts. Because I have trouble staying upright on dry surfaces, snow tubing is my go-to adrenalin rush – lots of speed and not far to fall.
3. Who would have thought that dog sledding was a thing in the lower 48? Nemacolin Woodlands Resort in Farmington offers rides that showcase their spectacular property. The trip lasts about one hour and includes a kennel tour. Check out all the wintertime activities available at Nemacolin at nemacolin.com
4. Horse-drawn sleigh and carriage rides are a staple in many Hallmark Christmas movies. While you may not meet your future spouse, it sure makes a great impression on your date. A blanket and thermos filled with hot chocolate, and you're all set. You can thank me later. Bethlehem, also known as Christmas City,

offers special Christmas Carriage Rides from late November through early January.

Reserve your carriage ride through Bethlehem's National Historic Landmark District at historicbethlehem.org
5. The Blue Cross RiverRink at Philly's Penn's Landing has been a cold-weather tradition for 28 years. The Olympic-sized public ice rink is a winter wonderland oasis in the city. The rink complex features a heated facility, viewing areas, cabins, fire pit areas, public restrooms, and warm food and drinks in the Lodge. Spend the day skating and shopping at the holiday market and the evening enjoying the ambiance of thousands of lights and skating with the Ben Franklin Bridge as your backdrop. There is so much to see and do at the Delaware River Waterfront that this would make a fantastic winter weekend getaway.
6. Cross-Country Skiing is a great way to experience our state parks while the tree branches hang heavy with snow.

 

The quiet of the forest after a fresh blanket of snow is something we all need to experience. All the busyness of our daily life seems to fade away as you breathe in the fresh air and peacefulness. Check out dcnr.pa.gov/StateParks to find a state park near you.
7. Viewing the landscape from above is a U.S. Hot Air Balloon Team specialty, but experiencing the beauty of a fresh blanket of snow from 2,000 feet is breathtaking! The U.S. Hot Air Balloon Team

 

offers rides year-round, with launch sites in Lancaster, Chester and Bucks Counties. Visit ushotairballoon.com for more information.
8. The 682-acre Chapman State Park is an outdoor enthusiasts dream that doesn't take a break when colder temperatures hit. Each January, people flock to

 

Warren County Winterfest, a celebration of the outdoors with sled-dog races, canine weight pulls, sledding, and a polar plunge into icy Chapman Lake. The 7-acre sledding hill, located on the west side of the lake, is open to the public throughout the winter. When weather permits, the hill is illuminated for night-time fun! There is a warming hut heated by a wood-burning stove near the sledding hill.