OUR FAVORITE PLACES by Instagram Curators
Wendy Royal Fall 2022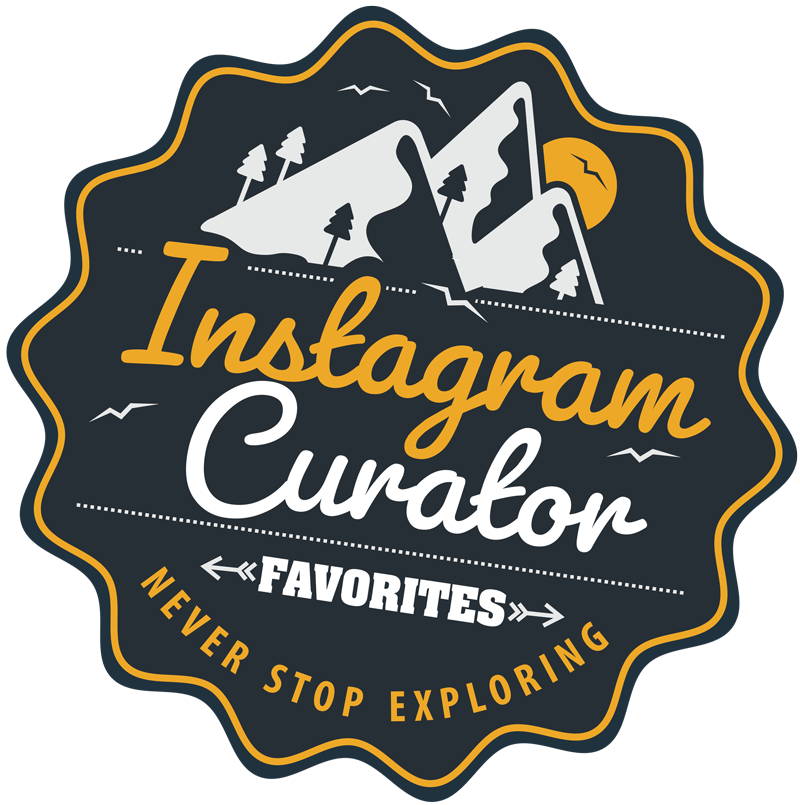 I've been asked what my favorite PA destination is more times than I can count. And, I can never name just one location. From the overlook at Jakes Rocks and the waterfalls at Ricketts Glen to the scenic Laurel Highlands and picturesque Bucks County,  every corner of Pennsylvania has postcard-worthy views. 
Whether you love, hate, or simply tolerate social media, it's hard not to be impressed by some of the incredible photography on Instagram. I'm consistently inspired by photos that are shared with Where & When by those who follow us. Some are professional photographers, and others are weekend adventurers. All I know is that it makes me appreciate Pennsylvania's beauty, history, and culture even more.
So, I asked a handful of Instagram curators to share their favorite PA destinations. Here is what they had to say…
SHAWN @shawng13
The photo above shows Shawn's favorite view overlooking Pine Creek in the Pennsylvania Grand Canyon. "I am most thankful for the Pine Creek Valley as a whole because this is the area where I fell in love with the outdoors – kayaking, hiking and camping,"  remarked Shawn Grenninger. Shawn is a photographer and outdoor enthusiast whose photography may look familiar to anyone who saw the Fall 2021 issue (inset photo) of Where & When Pennsylvania. 
See more of Shawn Grenninger's photography at website |  facebook  | instagram
MELISSA @sacagawea_hikepennsylvania
My name is Melissa, and I'm 33 years old. I've lived in northeast Pennsylvania all of my life, and I am the proud mother of 2 amazing children. My passion for the outdoors started when I was very young. I have my parents and grandparents to thank for their weekend trips to the Poconos. As a teenager, my friends and I were always on the hunt for our next adventure. As an adult, that lust for nature continues and only grows stronger. These days I spend my time sharing my love of nature with my family, and I consider myself fortunate enough to be able to make lasting memories that, hopefully our children will one day recreate with their families.
I chose Barbour Rock and the infamous long pine tree as my favorite spot. You can find this view of the Pine Creek Gorge (PA Grand Canyon) along the West Rim Trail in Tioga State Forest after only a short walk.  Although the tree has fallen victim to time, the views all along the trail are gorgeous and well worth the hike. Fall, for me, is the best time to visit. 
Keep up with Melissa on Instagram @sacagawea_hikepennsylvania
MARIE @immariebaron
Marie Baron is a young outdoors enthusiast who  loves the Raystown Lake region. When she's not at the lake you will find her hiking and exploring, editing both photos and videos, and working towards her Bachelor's degree in Communication Sciences and Disorders.
"I am a proud PA resident, who is oh, so grateful for the Raystown Lake area! My family has been visiting for 20+ years, and has been the place that means the most to us. We have made endless memories there over the years." 
Follow Marie on Instagram and on her YouTube channel and on instagram.
KEVIN @youbetkev
Kevin Crawford is professional photographer, and owner of Kevin Crawford Imagery, LLC based in Bucks County. " I am very thankful for Fonthill and Mercer Museum in Doylestown, Bucks County PA.  I feel so lucky to have not one, but two real castles just a few minutes away from home built by Henry Mercer in the very early 1900s. To me, they are the crown jewel of Bucks County, and I never pass up an opportunity to photograph these castles throughout the changing seasons every year. An absolute must-visit destination in Southeastern Pennsylvania!"
Follow Kevin on Instagram | Facebook | Website
BRITTANY @brittaroundtown
Brittany Brown, president of Britt Around Town, has been awarded the 2022 Visit Bucks County Travel and Tourism Week award and has been given the title of "2021 Bucks Happening List's Best of Bucks County: Social Media Personality." She prides herself in posting about firsthand experiences and providing recommendations to her followers just as she would to her closest family and friends.  
Britt Around Town pays homage to historic sites and attractions, entertainment venues, restaurants, and treasured natural resources. She has created the blog and Instagram feed out of her love of travel, photography, and community and has a dream to one day visit and bring light to small towns across the United States. 
Brittany loves the view from Irving Cliff (above) in Honesdale, Wayne County.  
Follow Brittany on Instagram and visit her website and blog at brittaroundtown.com
TOM @wvubush
Tom Bush IV is a photographer with one of Pennsylvania's most stunning state parks practically in his backyard. If you follow Tom on Instagram you know that he loves Ohiopyle State Park in southwestern Pennsylvania. It's where he takes amazing shots like this one of the natural waterslides at Meadow Run. That's right, you can actually slide down parts Meadow Run. 
Check out Tom's outdoor photography on Instagram
---
Wendy Royal
In my humble opinion, there are places in Pennsylvania that may not have the most sweeping views or spectacular landscapes, but they are the heart of the Commonwealth. They are our small towns, where football on autumn nights and falling leaves on the sidewalks are a familiar and welcome sight. So for me, today at least, my favorite place is my hometown.