Guys' Getaway in Schuylkill County
Wendy Royal Winter 2023
Tired of sitting in the house waiting for spring? Before the winter blues get you down, plan a getaway to one of Pennsylvania's historic small towns. I'm calling this a getaway for guys, but I know firsthand that many women will also enjoy this unique winter escape.
---
Places to Stay
Schuylkill County is home to several unique lodging choices, which you will find on the website below. If B&Bs aren't your thing and you simply want a clean room to return to at the end of the day, the Ramada by Wyndham should do the trick. Along with comfortable accommodations, the pet-friendly hotel features a fitness room and continental breakfast and is near shopping, restaurants, and Yuengling Brewery.
101 South Progress Avenue, Pottsville, PA
570-391-4440
---
Things to Discover
Explore the region's rich Anthracite coal mining heritage by taking a Molly Maguire tour. The Molly Maguires were a group of Irish coal miners accused of rioting, lawlessness, and murder. Whether the Molly Maguires were an actual group of violent thugs or part of a narrative created by the mining company to create lack of trust in the miners so they could continue with unsafe working conditions and poor wages, is unknown. In the end, 20 men were convicted and hanged for 16 murders that occurred between 1862 and 1875.
The Molly Maguire driving tour has ten stops in Schuylkill and thirteen in County Carbon County, including the sites of murders, hangings, and the Old Jail Museum in Jim Thorpe, where some of the accused were held before their hanging. Here, visitors can see the infamous handprint on the wall said to have been made by Alexander Campbell as he was led to the gallows. The story claims that Campbell rubbed his hand on the dirt floor of his cell and then pressed it on the wall to leave a print, stating that he was innocent and that his handprint would forever stay on the wall as proof. Though the wall has been cleaned and the handprint painted over, the print is said to still be visible.
A downloadable PDF and audio of the tour can be found by visiting www.schuylkill.org/molly-Maguires-auto-tour.
---
Another engaging tour is waiting at the Yuengling Brewery in Pottsville. Tours of America's oldest brewery are free. You'll tour the factory and hear the story of Prohibition and how production never stopped at Yuengling. Six generations of the Yuengling family have operated the brewery since its founding in 1829.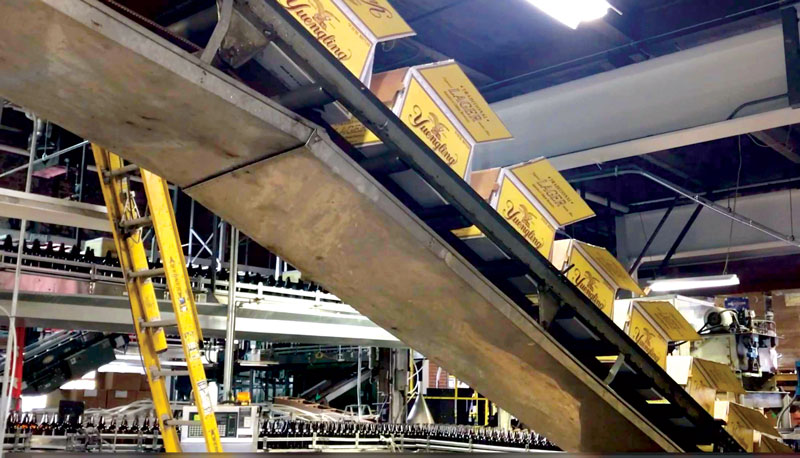 Before taking this tour, you will need to know a few things; closed shoes are required since you will be on the factory floor and underground tunnels. Sneakers are your best bet for footwear. Visitors can expect to walk up 120 steps. The tour is not wheelchair accessible, but the gift shop and tasting room may be of interest. Free samples of Yuengling brews are available to guests 21 years and older.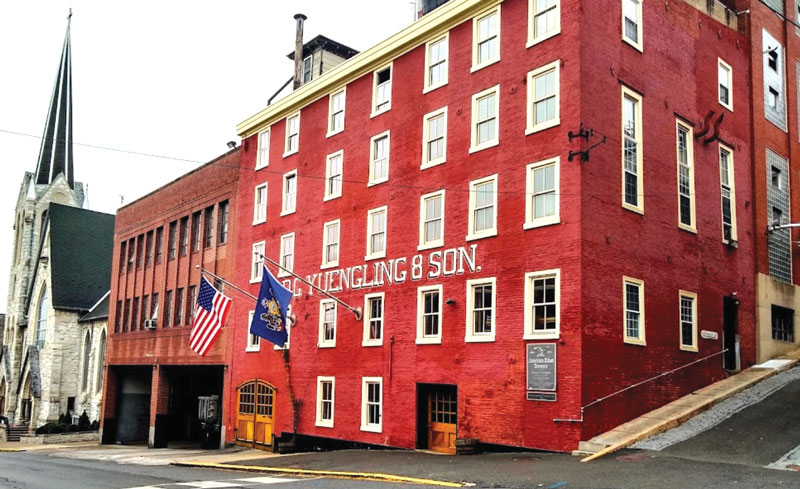 Open Monday – Saturday, 9 a.m. to 5 p.m.
Closed Sundays and major holidays
420 Mahantongo St, Pottsville, PA
---
Jerry's Classic Cars & Collectibles Museum is a car guy's dream. Housed in a former Studebaker dealership, the museum is a journey back in time. The museum features two floors of showrooms full of classic cars and accessories. In addition to cars, the museum features a 1950s bandstand and drive-in theater, a snack bar, and a soda fountain.
If you want to visit Jerry's, you'll need to plan ahead since the museum is only open Friday – Sunday, from May through October.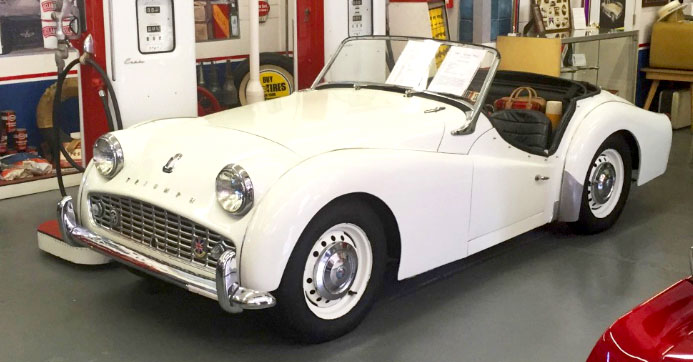 394 S. Centre Street in Pottsville, PA
---
Where to Eat
Just north of Pottsville, in St. Clair, you'll find The Wooden Keg Tavern. Housed in an 1860s hotel that is reputed to be a hangout of the Molly Maguires, guests can eat in the pub or down in the Molly Maguire Tunnel Room.
The kitchen offers tasty pub fare, along with many Irish favorites, seafood, and pasta.
The Wooden Keg is open seven days a week, 3-9 p.m., Monday-Friday and noon to 9 p.m. on Saturday and Sunday.
1 W. Caroline Ave., Saint Clair, PA
570-429-1909
---
The Wheel is a gourmet grilled cheese restaurant in downtown Pottsville. You can create your own or go with one of the Wheel's specialty selections like the Skooben, Schuylkill County's twist on the classic Reuben, made with thinly sliced kielbasa instead of corned beef.
With 15 different kinds of cheese to choose from and several different types of bread, toppings, proteins, sauces, and sides, the possibilities are nearly endless. This alone may be worth the trip!
Open seven days a week
201 W. Market St., Pottsville
570-622-2700