Location
Cupboard Maker Books
157 North Enola Road (Routes 11/15)
Enola, PA 17025
---
Live with Gary Phillips
Join us as we talk with crime fiction author Gary Phillips about his new release Matthew Henson and the Ice Temple of Harlem.
VIRTUAL EVENT – Check cupboardmaker.com on the day of the event for the Zoom event link.
About Gary Phillips:
Gary Phillips is a critically acclaimed author of mystery and graphic novels (The Be-Bop Barbarians, Violent Spring, The Killing Joke novelization) as well as recently did a stint as a staff writer on F/X's Snowfall. Raised in South Central Los Angeles, Phillips draws on his experiences as a community organizer, running a political action committee to delivering dog cages in penning his tales of chicanery. He was president of the Private Eye Writers of America and edited the celebrated anthology The Obama Inheritance which won the Anthony Award. Visit him at https://gdphillips.com.
About Matthew Henson and the Ice Temple of Harlem:
Matthew Henson and the Ice Temple of Harlem is the first in a new exciting retro rollicking adventure series. This re-imagined pulp novel follows the Doc Savage-style adventures of the first black man to reach the North Pole – Matthew Henson.
"The tail end of the Roaring 20s. Harlem.
Hired by controversial spiritual leader Daddy Paradise to retrieve his adult daughter who has been kidnapped, adventurer Matthew Henson does just that. Then he must safeguard the two until the firebrand can deliver a momentous speech at a mass rally. Henson must employ all his survival skills to fulfill his task – skills that kept him whole in forbidden jungles, across Asia, and in sub-zero ice storms when he first reached the North Pole.
Henson's charge brings him face-to-face with such illustrious characters as gangster Dutch Schultz, who's looking to muscle out numbers racket boss Queenie St. Clair, and famed inventor Nikola Tesla who is using his electrical acumen to surveil plutocrats. Henson's pal Bessie Coleman, America's first black aviatrix lends a hand as well. With a death ray zeroing in on him, he races against the clock to save lives, and keep a mysterious and powerful meteor fragment he brought back from the Arctic years ago out of the hands of monied evil-doers."
Set against the intellectual, artistic and political firmament that was the Harlem Renaissance, The Ice Temple of Harlem re-imagines explorer Matthew Henson in the style of Doc Savage and Indiana Jones. The one the Inuits adopted as their own and considered the best example of those from the distant South.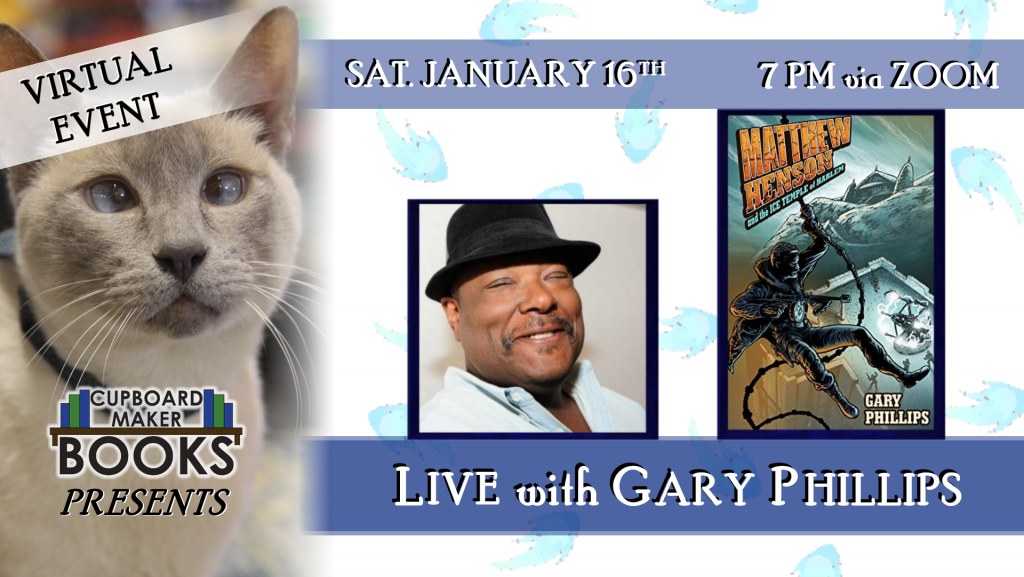 ---
Other Events in the Region
---
---