Location
Bird-in-Hand Stage
2760 Old Philadelphia Pike
Bird-in-Hand, PA 17505
---
Josiah for President, the Musical
Can Plain Truth Triumph over Politics?
After throwing in the towel on his presidential campaign, former Congressman Mark Stedman meets Josiah Stoltzfus – and learns more from the Amish farmer in a few hours than in his many years in office. Stedman believes someone like Josiah should be running the country. Not a career politician, but someone with a little old-fashioned common sense, someone who's not afraid of rolling up his sleeves and getting his hands dirty. Without Josiah's knowledge, Stedman introduces him as a write-in candidate and does everything in his power to make sure Josiah gets elected.
Presented in partnership with Blue Gate Musicals, the creative team behind The Confession and Half-Stitched, this captivating journey, full of light- hearted antics, is brought to life by a talented cast of professionals – including several veterans of Bird-in-Hand Stage. This hit musical consistently plays to sold-out audiences and we are excited to welcome it back to our stage just in time for the election season.
Can a plain man of faith turn the tide of politics and become the leader of America? Join us and find out!
April 2 – October 23, 2020; 1:00pm and 7:00pm Shows; Tuesdays – Saturdays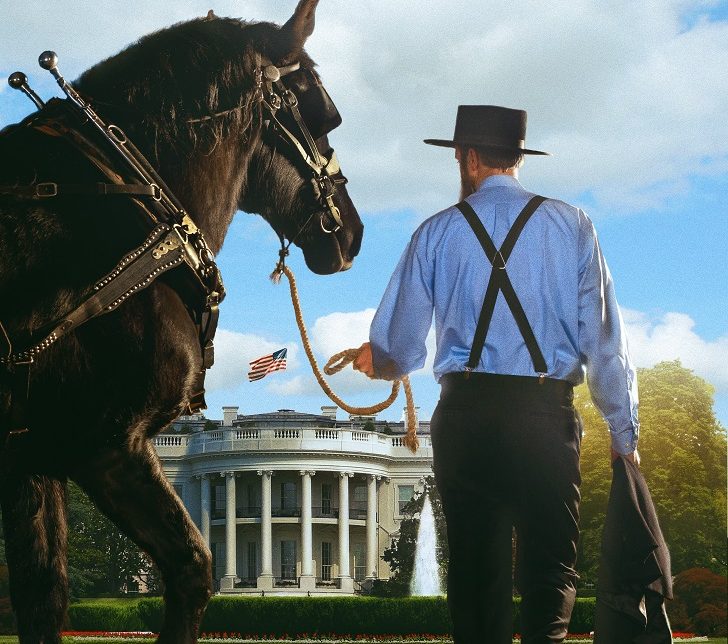 ---
---
---