Location
Historical Society of Pennsylvania
1300 Locust Street Philadelphia, PA 19107
Philadelphia, PA 19107
---
Historical Society of Pennsylvania Presents: Whisper to Me: A Conversation Through Time
In 1773, Phillis Wheatley became the first African American to publish a book of poetry with the release of Poems on Various Subjects, Religious and Moral. This year marks the 250th anniversary of that groundbreaking publication. In celebration, the Delaware Valley Chapter of Guild Book Workers (DVCGBW) has commissioned the 2022-23 Philadelphia Youth Poet Laureate, Telicia Darius, to write a poem in response. DVCGBW members were invited to construct books inspired by these two poets.
These works and Darius's poem will be exhibited alongside historical documents related to Wheatley at the Historical Society of Pennsylvania from November 8 through January 12, 2024.
Join us for the exhibition opening at the Historical Society of Pennsylvania on November 8. Meet some of the artists and witness their works on view, in conversation with the work of Phillis Wheatley.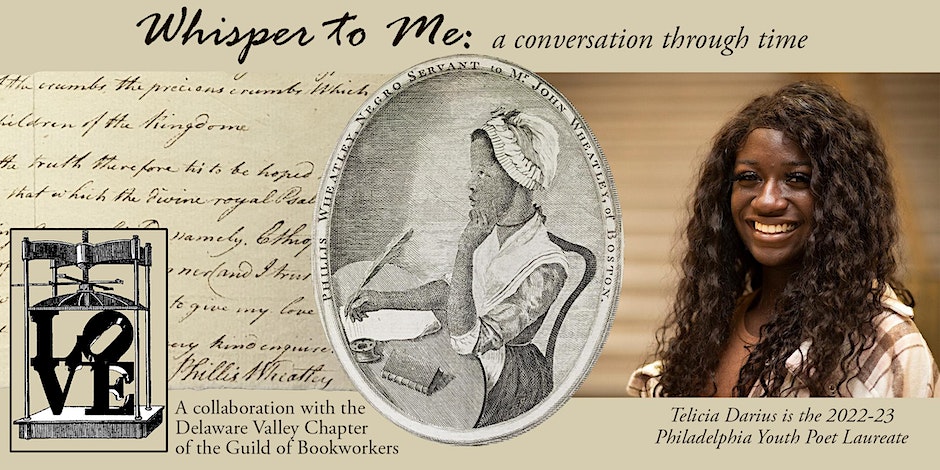 ---
---
---