Location
HUB-Robeson Center and Online
HUB-Robeson Center
University Park, PA 16802
---
Frozen in the Toilet Paper Aisle of Life: Man Up!
HUB-Robeson Galleries present "Frozen in the Toilet Paper Aisle of Life: Man Up!", a comedic theatrical piece written and performed by Dr. Bill Doan and Dr. Tyler Sperrazza. The performance is an expansion of Dr. Doan's exhibition and research project, "The Anxiety Project," which is currently on view in the HUB Gallery and online. The project is a combination of hundreds of his own drawings and multiple graphic narrative publications. His performance includes personal stories illustrated with his drawings, integrated with science and informed by research.
The performance will be pre-recorded and streamed on March 11, the University's second Wellness Day. All are invited to experience the piece for themselves and with peers. Both virtual and in-person watch-parties hosted by the HUB-Robeson Galleries will be available in three sessions at 2 p.m., 6 p.m. and 8 p.m. The in-person watch-parties will be held in Alumni Hall, HUB-Robeson Center and are available for Penn State-affiliated students, faculty, and staff.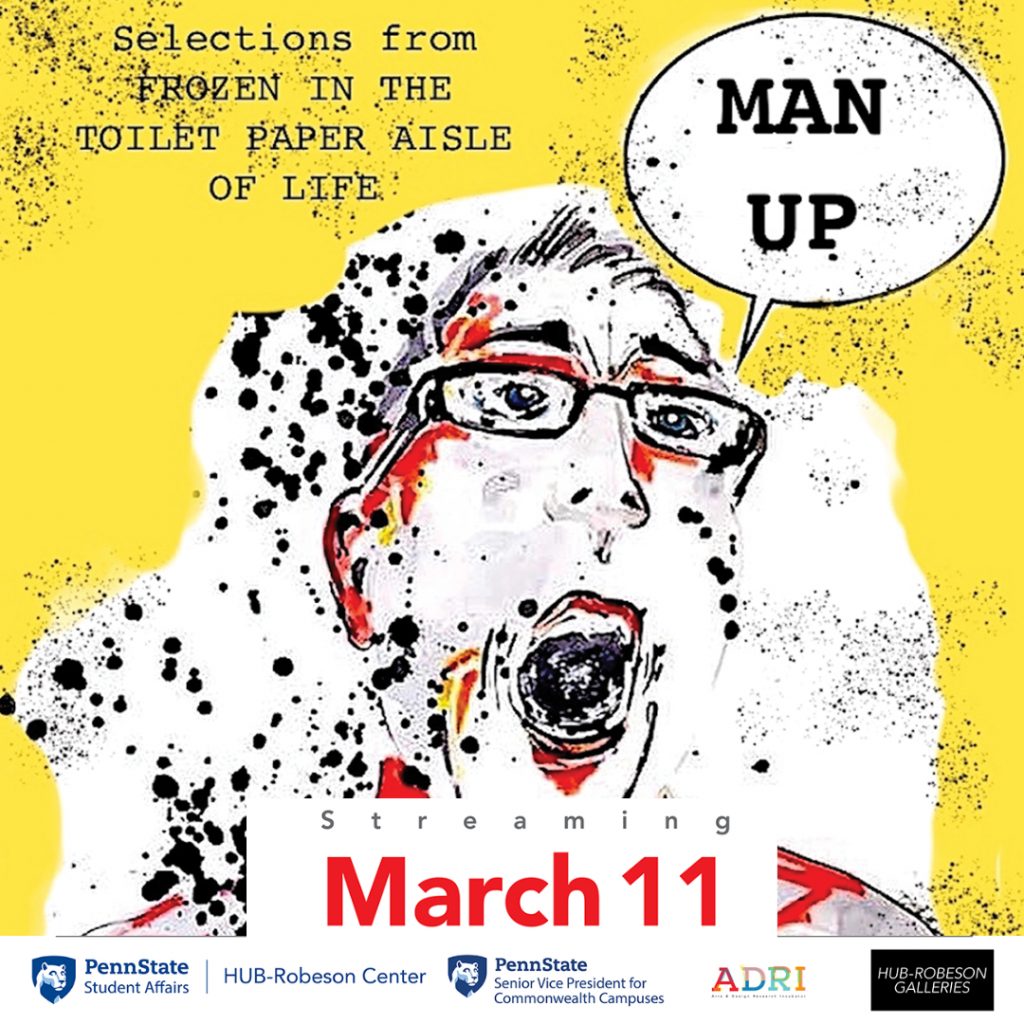 ---
---
---