Location
Wyndridge Farm Tasting Room
398 Harrisburg Avenue, Suite 100
Lancaster, PA 17603
---
Flavors of Fall Chef's Pairing Dinner
Join the Wyndridge Lancaster Tasting Room for a five course meal created by Head Chef Hunter Roloson featuring hearty
FIRST COURSE
Aurora Gold Cider
Caramel Apple Cider Granita with Candied Buttered Popcorn
Created with Wyndridge Caramel Apple Cider and fortified with apple juice and traditional fall spices. This dish is garnished with buttered popcorn.
SECOND COURSE
Caramel Apple Cider
Bruleed Brie Puff Pastry with Autumn Fruit Compote
Twisted puff pastry and caramelized brie is unique and fun combined with an autumn fruit compote of apples, pears, and cranberries.
Third Course
Bare Branches IPA
Banger and Sweet Potato Pancake with Hunter Sauce
A twist on traditional bangers and mash with sweet potato and green onion pancake, then smothered with Hunter Sauce made from mushrooms, onions, and tomatoes.
FOURTH COURSE
Pumpkin Spice Cider
Wonton Pumpkin Ravioli with Brown Butter Cream Sauce and Toasted Pumpkin Seeds
Featuring classic combinations of pumpkin, brown butter and sage stuffed between smooth Wonton dough and finished with cream sauce.
FIFTH COURSE
Bourbon Barrel Stout
Hershey's Chocolate S'mores Cream Puff Duo
The ideal dessert for cold weather months. A cross between a S'more and a traditional cream puff, this pastry is stuffed with toasted marshmallow and topped with warm chocolate and graham cracker crumbs.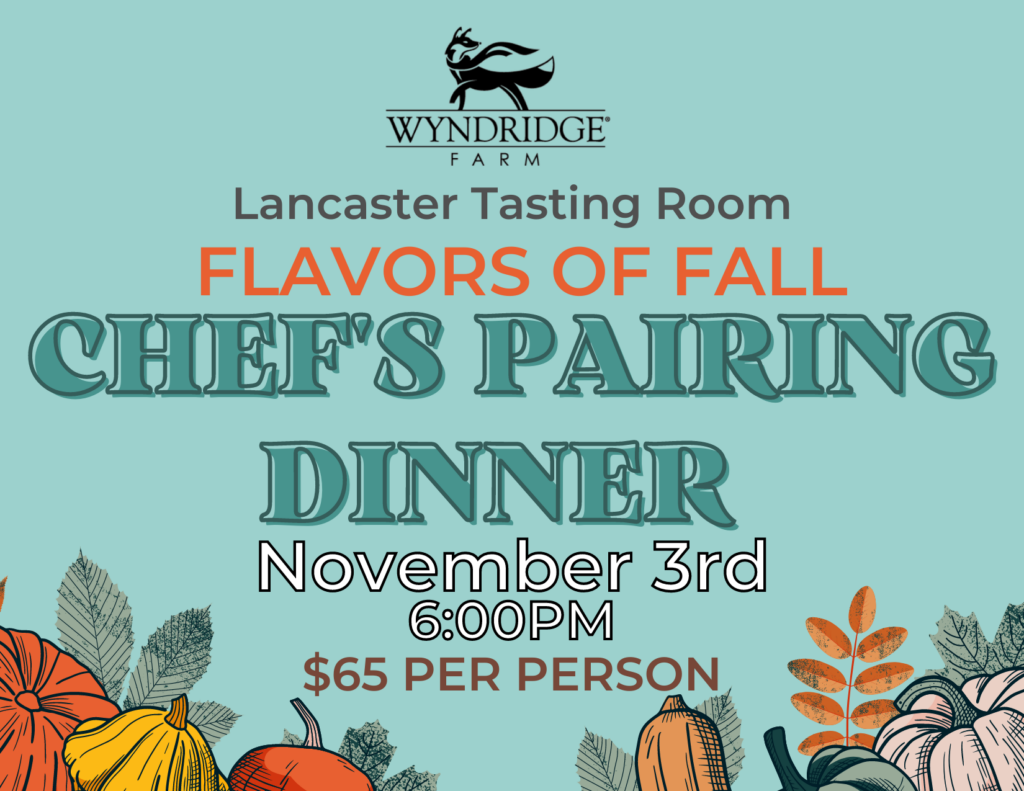 ---
---
---