Location
Camp Lackawanna
1219 Vosburg Rd.
Tunkhannock, PA 18657
---
EMHR's Youth Heritage Sojourn
The Endless Mountains Heritage Region (EMHR) and Endless Mountain Outfitters have partnered once again to host EMHR's annual Youth Heritage Sojourn on the 2023 PA River of the Year: The Susquehanna River's North Branch! This three-day river adventure is for students grades 6-12 and will teach them about kayaking safety, the history of the river and the local area, and environmental stewardship. They'll also have the opportunity to make new friends and experience the beauty of the North Branch. Students should meet at Endless Mountain Outfitters (7474 PA-187, Sugar Run, PA 18846) at 8 a.m. on Thursday, June 15th.
Safely led by Towanda Area School District teacher and EMO owner, Keith Brown, as well as his team of outstanding river guides, students will be shuttled from EMO in Wyalusing to Laceyville where they will embark on their 33.5-mile journey all the way to the West Falls Boat Launch over a three-day, two-night period. Along the way, students will stop for educational talks, lunch, and breaks. Participants will be staying at Camp Lackawanna (1219 Vosburg Road, Tunkhannock, PA) for both nights of the trip. The cost of this trip will be $120, which includes: 3-day kayak rental, two breakfasts, two lunches, two dinners, lodging at Camp Lackawanna cabins for two nights, educational programming, insurance, and shuttling. Students can be picked up at 12:30 p.m. at the West Falls Boat Launch (41.462273, -75.857034) or back at EMO at 3 p.m. on Saturday, June 17th. For more information about the sojourn, contact Keith Brown at (570) 764-7102 or send an email to KBrown@tsd.k12.pa.us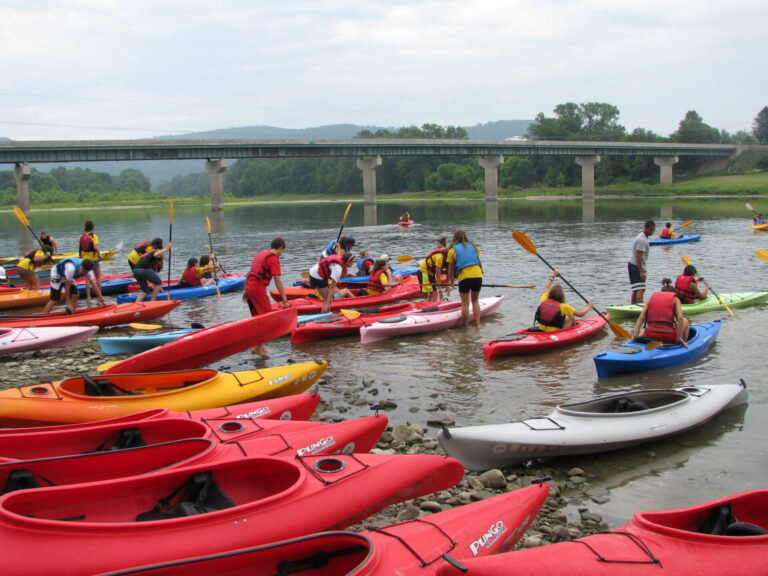 ---
Other Events in the Region
---
---