Location
Pennypacker Mills
5 Haldeman Road
Schwenksville, PA 19473
---
Colonial Frolic: Early American Songs, Singing, Games, and More
The lazy days of August have just got even better! Pennypacker Mills is hosting performers Stacy Roth and Bob Dupre as they perform a Colonial Frolic on Saturday, August 14 from 4:00 pm to 5:00 pm on the mansion porch. Come to enjoy the songs and varied musical instruments in this family-oriented program. Fun for all ages!
Who are the Performers?
Stacy Roth is a local historical interpreter and living historian who uses old songs and music to portray Revolutionary War heroines. She reenacts with Glover's Marbleheaders and coordinates the Washington Crossing Fifes & Drums. She grew up around the kitchen table singing everything from vaudeville to folksongs.
Bob Dupre is a traditional folksinger who has entertained audiences for thirty years with his ballads, folksongs and sea chanties. Dupre enjoys music of the Revolutionary War because of its connection to family and culture. He has at least four ancestors who fought in the American Revolution.
What is a Colonial Frolic?
Together, Roth and Dupre will present their favorite rhymes, riddles, rounds, and ditties from the 17th to early 19th centuries. Dupre will accompany the duo with his guitar, fife, penny whistle, drum and limberjack. Kids will especially enjoy the interaction as this duo encourages them to invent rhymes, answer riddles, and sing along, with clapping and jigging in place. What could be more fun that learning how to do Continental soldier facing movements to a drum?
What you need to know:
This dynamic musical duo will entertain on the mansion porch as the audience sits on the lawn. Masks and social distancing are required. This free concert is sponsored by the Friends of Pennypacker Mills. For more information, call 610-287-9349 or email us at PennypackerMills@montcopa.org Time: 4-5 pm.
About Pennypacker Mills – Known for its collection of 18th and 19th century decorative arts, furnishings, personal correspondence, and official documents of Samuel Pennypacker's term as Governor of Pennsylvania. The site offers guided tours, exhibitions, engaging education programs, and seasonal events. The Pennypacker mansion offers visitors a glimpse of life in the early 1900's when the Pennypacker family lived here. Pennypacker Mills is located off Route 73 (Skippack Pike) at 5 Haldeman Road, Schwenksville, PA. Operated by the Montgomery County Division of Parks, Trails & Historic Sites.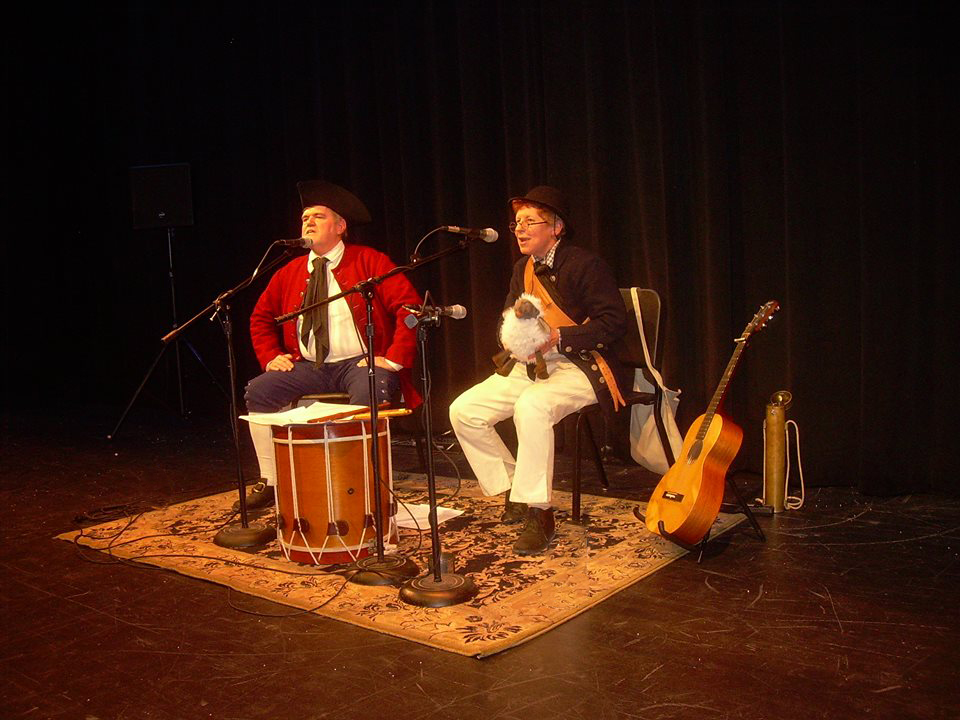 ---
---
---