Location
Batz Farm
45 Bullfrog Road
Grantville, PA 17028
---
At the Zoo on the Farm!
Join us for a Fun Farm Event- At the Zoo on the Farm!!
Friday, May 5th- 5:00-8:00 pm (rain or shine)
Cost is $38 per child (includes Build a Best Friend animal, a color-in Tshirt, stuffing, adoption certificate, heart to put inside, and drawstring bag), corn box, baby goat snuggles, and the comedy show! Additional family members cost is $4/person.
We are excited to have Jacob from Don't Tell the Bishop visit the farm with his roaming family-friendly comedy! Comedy show is at 6:15pm, but Jacob will be here the whole time.
Concession stand will be available for hot dogs, macaroni and cheese, baked goods, and drinks benefitting AKT Foundation- please bring cash for these items!
A Space to Make is offering zoo-themed homemade playdough craft kits for $5!! These are always such cute and crafty kits! You can sign up for the number of these you wish to purchase on this order form so Lindsey can make sure she has enough to bring!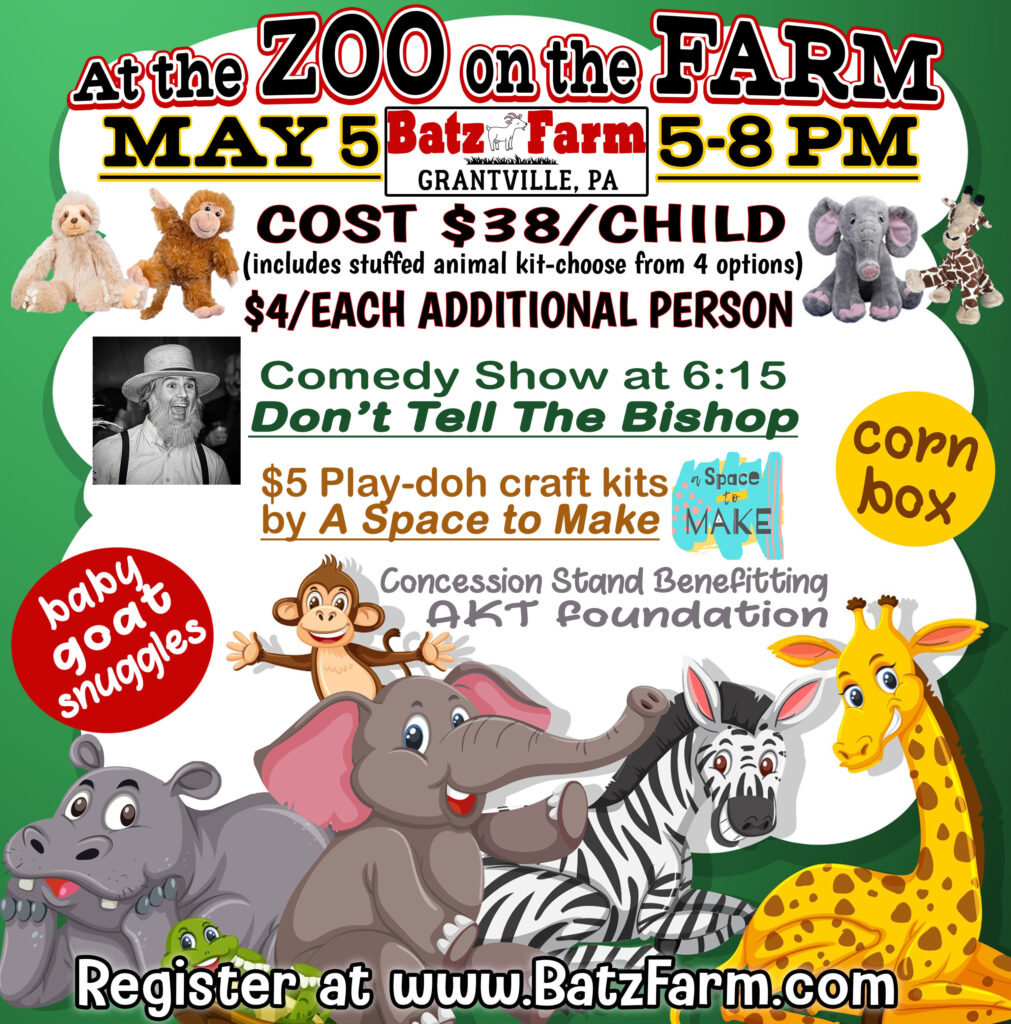 ---
---
---