An Endless Mountains Christmas
Francine Fulton Winter 2021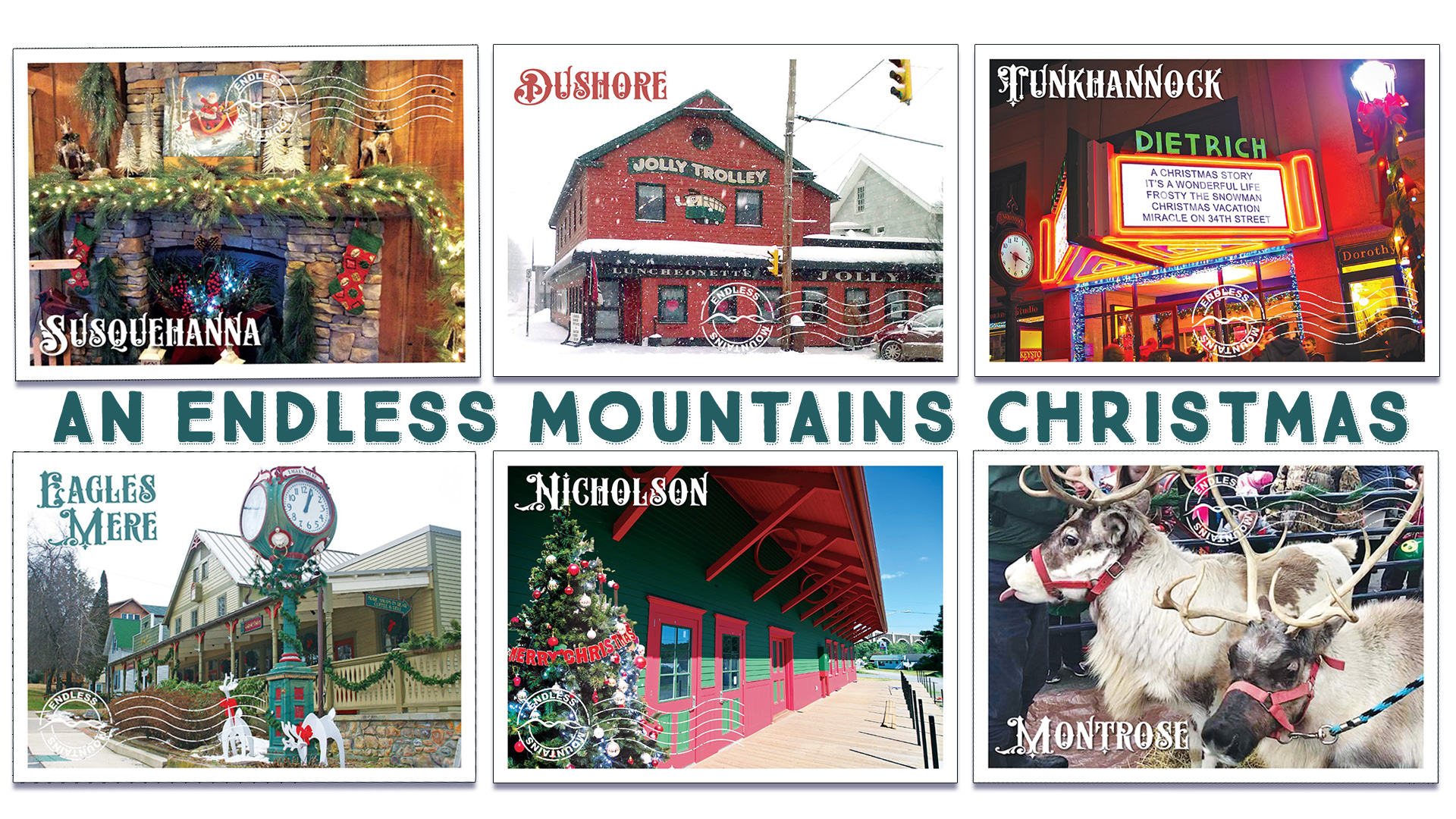 People of all ages will enjoy An Endless Mountains Christmas celebrated from Thanksgiving through New Year's Eve in Sullivan, Susquehanna, and Wyoming counties in northeastern Pennsylvania.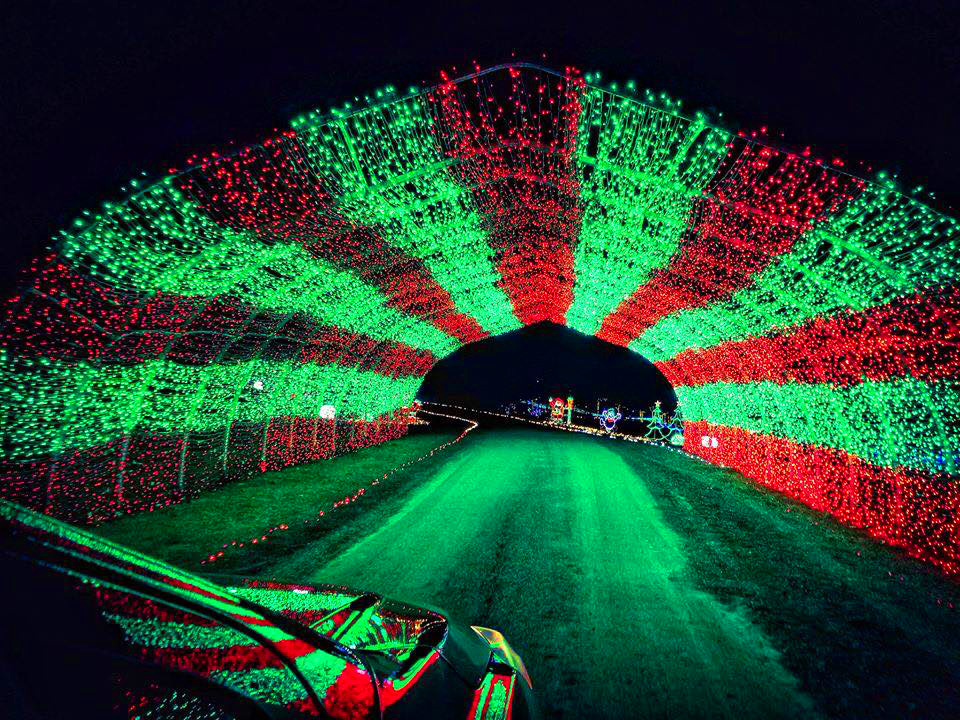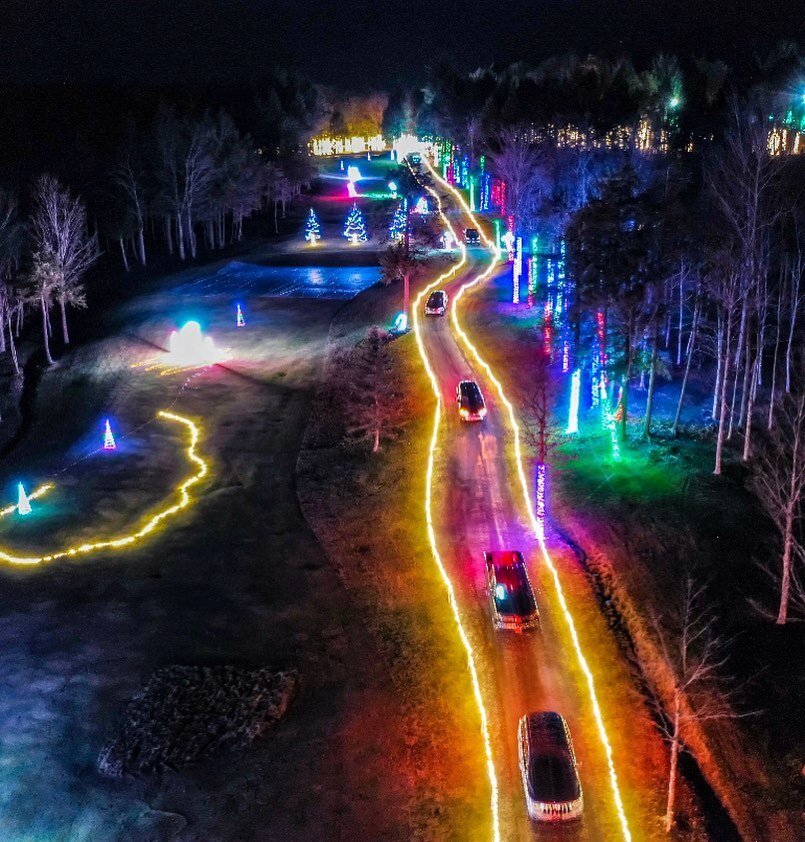 Among the festivities designed to lift your holiday spirits include a drive-through Christmas light display, a showing of classic holiday movies, a Christmas tea, memorable shopping experiences, and more. According to Endless Mountains Visitors Bureau Executive Director Jean Ruhf, the event will showcase all that small businesses have to offer during the holiday season.
One of the popular events during An Endless Mountain Christmas is the Festival of Lights, a 2.5-mile drive-through Christmas light display held at Stone Hedge Event Center & Golf Course, Tunkhannock. The display will be open during select evenings through Thursday, Dec. 31, except Christmas Eve. A fee will be charged per vehicle. After viewing the spectacle, visitors can enjoy s'mores and hot chocolate and shop from various vendors. Due to the pandemic, there will be no pictures with Santa or train rides this year, but they will return in 2021. Complete details about the event are available at www.facebook.com/The.Festival.of.Lights.at.Stone.Hedge.Golf.Course. 
The Dietrich Theater in Tunkhannock will present The Twelve Movies Of Christmas, free Christmas movies from Friday, Dec. 4 through Thursday, Dec. 17. For a list of the films and their showtimes, visit www.dietrichtheater.com.
The Dietrich Theater will also host Santa Live on the big screen on Dec. 4, 4 to 8 p.m. Children will be able to talk with Santa. Reserve your 15-minute time slot before they're full! www.wyccc.com/santalive
Christmas Tea at The Oldest House, 297 Main St., Laceyville, will take place from Dec. 4 through Sunday, Dec. 6. All three floors of the hours will be decorated for the Christmas season, and mulled cider and cookies will be served. Details about the event are available at www.the-oldest-house.com.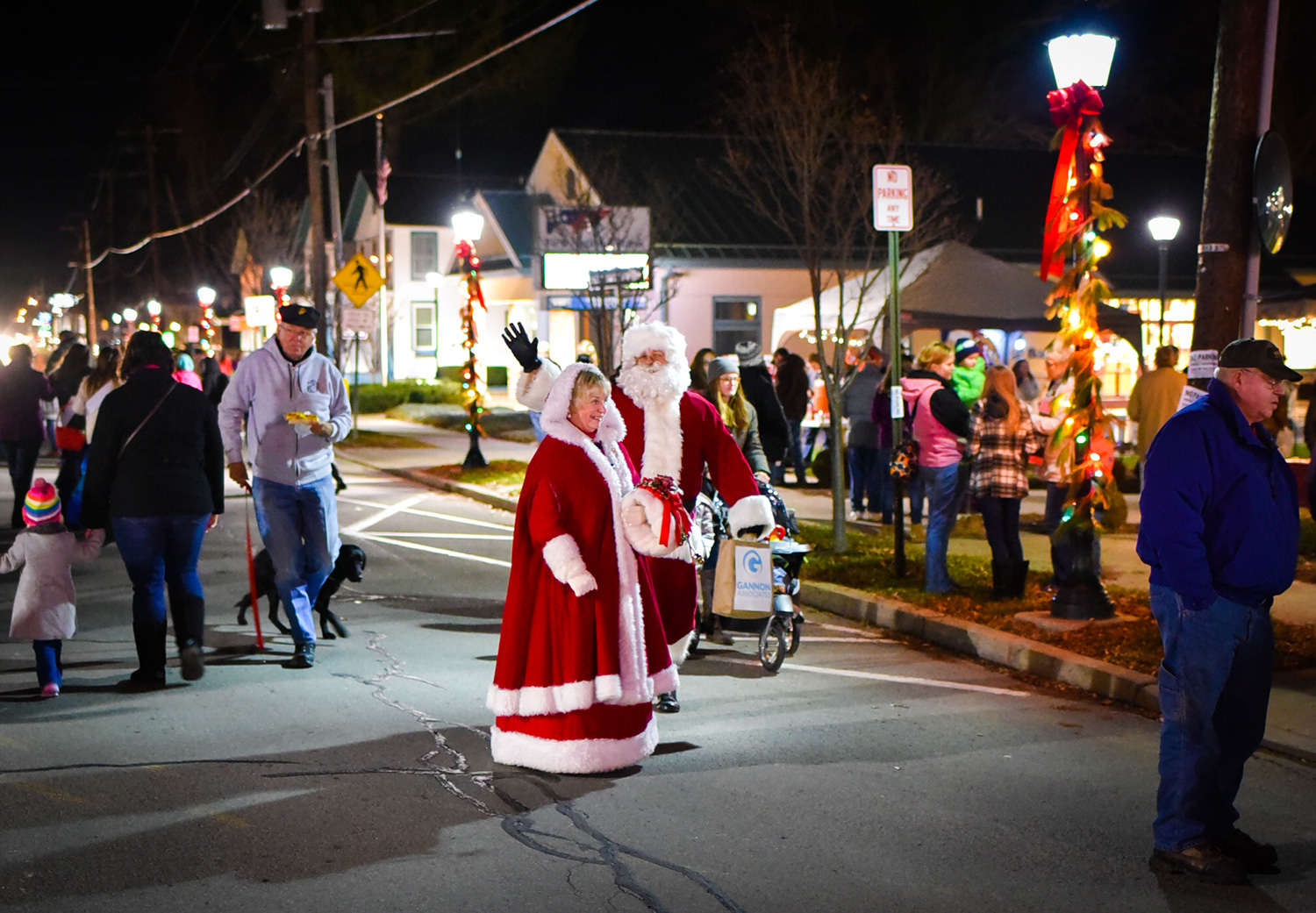 Each year the small town of Tunkhannock ushers in the holidays with their Christmas In Our Hometown event. The 2020 edition will be no different, live reindeer, visits with Santa, vendors and food trucks to fill your belly. The festivities take place on Dec. 5, from 10 a.m. to 5 p.m. For more information log on to www.tunkhannockbusiness.com
On Saturday, Dec. 5, from 9 a.m. to 4 p.m. Christmas at the Rosemont Inn will feature visits with Santa, outdoor shopping, and pet photos with Santa. More details are available at www.facebook.com/therosemontinn.
Forest City Christmas, Main Street, Forest City, Dec. 5, 5 to 8 p.m. There will be vendors along Main Ave., and a Christmas tree lighting at 5 p.m. www.facebook.com/gfcbanepa
Christmas on the Farm will take place Saturday and Sunday, Dec. 12 and 13, 10 a.m. 4 p.m. at Henningstead Organic Farm, Mehoopany.  Visit with the animals, crawl through the hay fort, get your photo with Santa and have milk and cookies with Mrs Claus. That's just some of the fun things to do at Christmas on the Farm! www.facebook.com/henningsteadorganicfarm.
A complete schedule of activities, attractions and lodging is available by visiting www.endlessmountains.org and choosing "View Our Upcoming Events." More information is also available at www.facebook.com/anendlessmountainschristmas or by contacting the Endless Mountains Visitors Bureau at 800-769-8999 or email info@endlessmountains.org.
O' TANNENBAUM, O' TANNENBAUM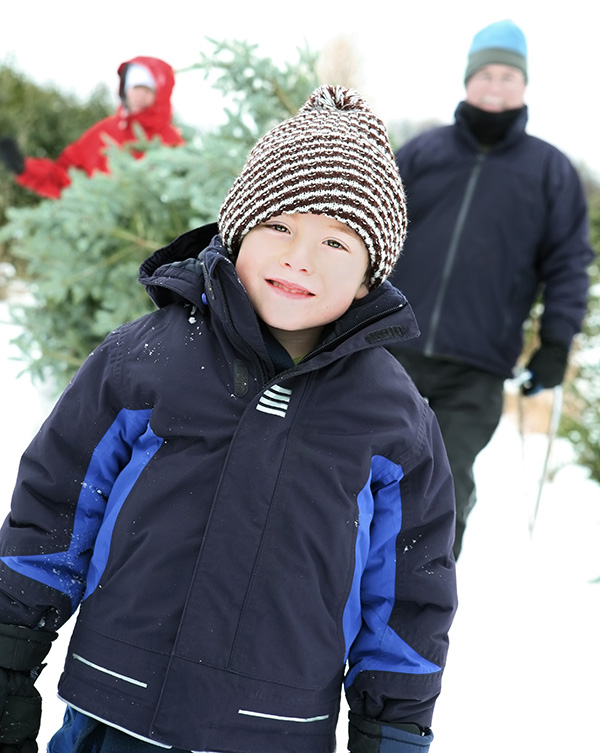 To add to the holiday magic, the Endless Mountains is the place to go for freshly-cut and live Christmas Trees! The area is home to several Christmas tree farms. 
Balewski Christmas Trees, 309 Billings Mill Road, Tunkhannock, 570-575-3116, facebook.com/BalewskiChristmasTrees2/
Bennie's Nursery Tree Farm, 93 Barzilowski Road, Tunkhannock, 570-386-4266, www.benniesnurseries.com
Ebbs Creative Landscapes, 60 Bridge St., Tunkhannock, 570-967-2253, www.facebook.com/Ebbs-Creative-Landscape-Design-107369959343563/
Kessler's Tree Farm, 742 SR 1019, Hallstead, 570-879-4604, www.facebook.com/Kesslers-Tree-Farm-374120716001647/
Rock Hill Tree Farm, 1471 Gainer Hill Road, Dushore, 570-924-4399
Stone Crop Tree Farm, 2711 Franklin Hill Road, Hallstead, 570-967-2253, www.facebook.com/Stone-Crop-Farm
DON'T FORGET SMALL BUSINESS SATURDAY!
Many of the local businesses will celebrate Small Business Saturday on Nov. 28 with special offers. 
Mercantile 22, 22 E. Tioga St., Tunkhannock, www.facebook.com/Mercantile22 
Blossoming Stems Floral, 1 Kim Ave., Suite #8, Tunkhannock, www.facebook.com/BlossomingStem 
J.R.'s Hallmark, 513 Towne Plaza, Suite 116, Tunkhannock, www.facebook.com/jrshallmark
Winterland Winery, 8028 Route 220 Dushore, www.facebook.com/winterlandwinery.