20th Annual Lake Arthur Regatta
Morgan Christopher Summer 2018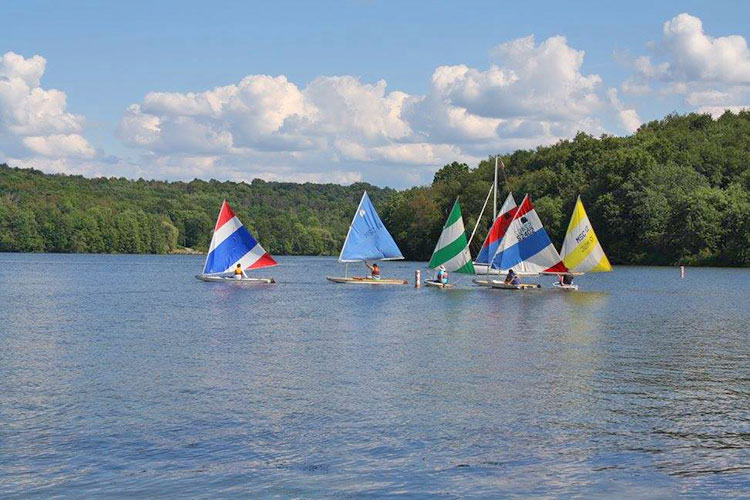 Summer, the season of cookouts and campouts, family vacations and spectacular sunshine, is the time of year when people naturally look to spend time in or near water. Fly fishing in mountain creeks, swimming in public pools or simply watching the summer sun reflect off gentle waves of a lake are but a few of the ways folks spend their leisure time by bodies of water across Pennsylvania. One event, The Regatta at Lake Arthur, held annually at Moraine State Park's South Shore the first weekend of August, is the perfect way to celebrate the season, savor the scenery and enjoy time relaxing on the water.
Since the 18th century, regattas (from the Venetian word regatta, meaning "contention for mastery") have brought people together for rowed or sailed boat competitions that include social and entertainment activities surrounding the races themselves. The joy of competing, creating camaraderie among participants and promoting boating skills are what attract participants and visitors to these events. It is these experiences that visitors can expect to discover at the two-day event that will take place this year on Saturday and Sunday, Aug. 4 and 5, in Butler County.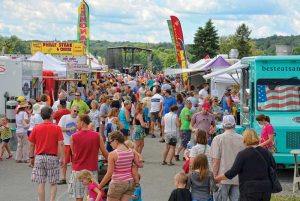 The 20th annual Regatta at Lake Arthur is expected to draw thousands of visitors to experience and enjoy the 3,225 acres of Moraine State Park and its 40 miles of scenic shoreline. Event director Holly Muchnok explained, "The event celebrates the beautiful open spaces of the region while embracing the natural resource that is Moraine State Park." There is no admission and many of the activities of the two-day regional event are free, making it a budget-friendly consideration for families looking for summer getaway ideas. Unlike the competitive river regattas held in metropolitan locations, this lake regatta held in a state park emphasizes time spent in nature enjoying the great outdoors as one of the drawing factors for families and outdoor enthusiasts.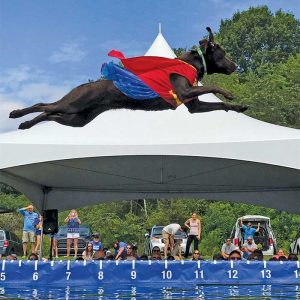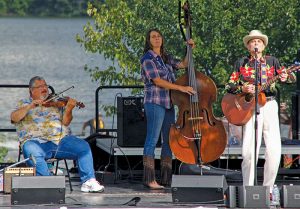 DockDogs Competition and live entertainment is just some of the popular of the family-friendly activities at the Lake Arthur Regatta
One of the most popular events from last year's regatta will return this year to delight attendees. DockDogs is a canine aquatic activity that gives the entire family an opportunity to compete on the water while including the family dog. From the docks of the lake, pet owners and their pooches compete in a variety of distance jumping contests. Members of the Pittsburgh-based 3 Rivers DockDog group will be on hand to coordinate the competition and to let visitors know how they can get their own dog participating in these fun events. Dog lovers will delight in this popular competition.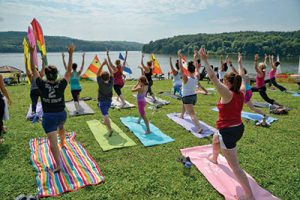 Also set to take place throughout the weekend, the popular "SummersCool" program will encourage visitors to celebrate the great outdoors. Classes and instruction presented by representatives of sponsors like L.L. Bean, Northface and the team at Pennsylvania's Department of Conservation and Natural Resources will introduce visitors to a wide variety of outdoor activities and skills. Visitors can explore new interests at scheduled sessions like stand-up paddleboarding, kayaking and yoga, while park staff will lead groups on hikes through surrounding areas of Moraine State Park. These sessions, to be held Saturday and Sunday at various times, are a great opportunity for people to explore the park as well as to sample new activities they may be interested in exploring as part of a healthier lifestyle.
All weekend the lush grounds of the park will serve as a beautiful backdrop for the car cruise, which is a popular draw during the event. Classic cars, restored roadsters and competitive vehicles will all be on display throughout the weekend. Car buffs will want to experience the unique collection of automobiles that will be displayed throughout The Regatta at Lake Arthur.
Saturday night will feature a spectacular fireworks display, which is a summertime staple of the event. On both days, vendors will offer regional dishes and popular summer fare as well as beverages and confections. Artists and artisans from across the region will also be on hand to share their crafts and products for display and sale throughout the weekend.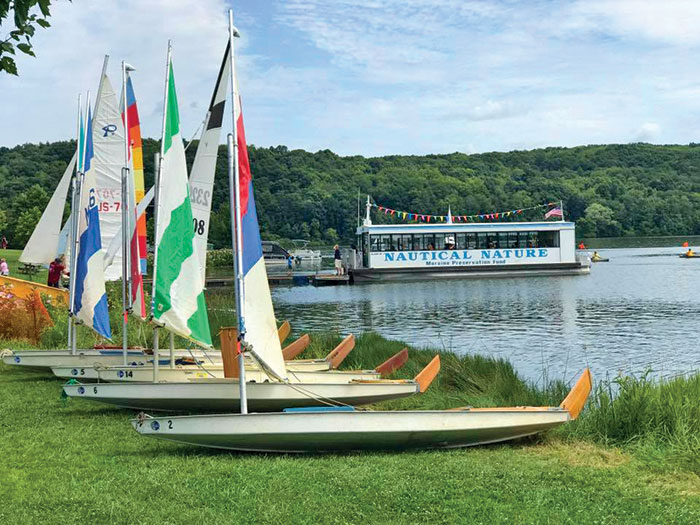 The 2018 Regatta at Lake Arthur will take place on Aug. 4 from 10 a.m. to 10 p.m. and on Aug. 5 from 10 a.m. to 6 p.m. Full schedule details and more information about SummersCool classes, DockDogs, the car cruise and other events can be found at www.lakearthurregatta.org or by calling 724-687-0707.