It's A Jeep Thing
Summer 2022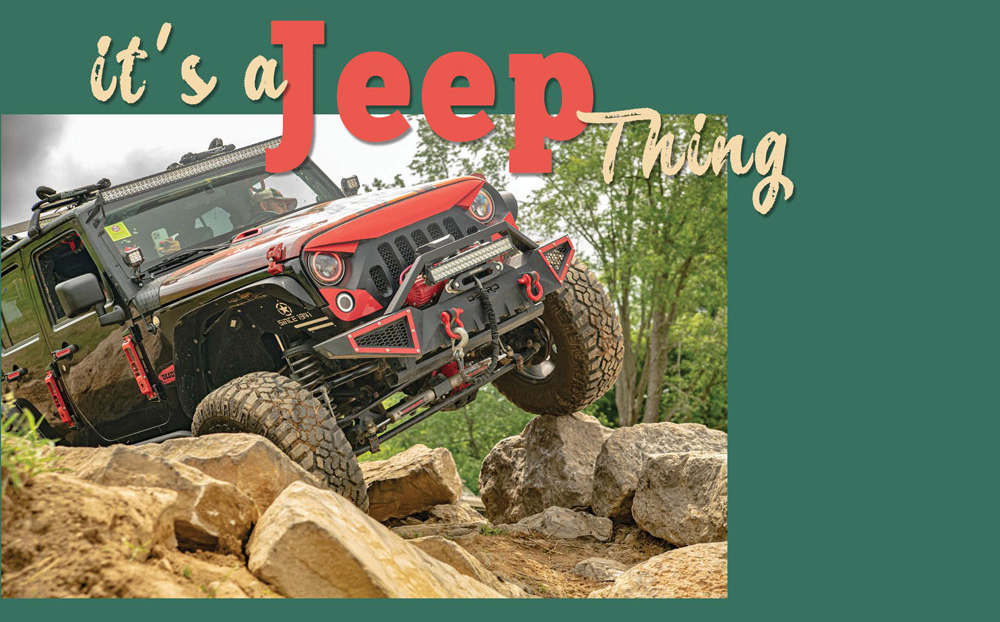 If you're a Jeep fan or an off-roading fan or you just like to have a good time, the Bantam Jeep Heritage Festival checks all the boxes. The 11th annual festival devoted to the father of all Jeeps and its birthplace will take place in Butler County from June 10 to 12.
History of the Jeep
Butler is the birthplace of the Jeep. In 1940, the U.S. Army put out the call to auto and tractor manufacturers to produce a rugged, four-wheel drive vehicle that could carry soldiers as well as heavy artillery, and candidates needed to provide a working prototype in just seven weeks. Only two manufacturers responded: The American Bantam Car Company of Butler, PA, and Willys-Overland Motors of Toledo, Ohio. Bantam was awarded the contract because it agreed to deliver its prototype in 45 days.
Working around the clock, Bantam was able to bring its plans to life. The Army tested the prototype for a month but eventually gave Bantam's blueprints to Ford and Willys for production because the small company could not fulfill the 75 vehicles-per-day quota. Bantam did, however, produce 2,675 jeeps for the military. Ford and Willys produced a total of 600,000 jeeps for World War II.
Festival Fun
On Friday, June 10, Jeeps from across the U.S. will gather in Butler for the Jeep Invasion. One thousand Jeeps of all models are expected and will be greeted by 15,000 Jeep enthusiasts. In addition to their favorite vehicles, attendees will enjoy live music and food during the street party.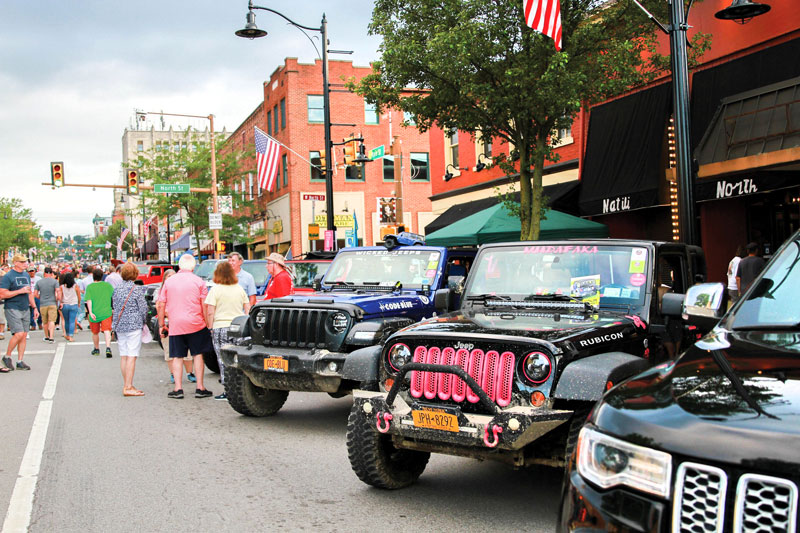 That isn't where the fun ends. In 2021, festival organizers debuted Bantam Property Trail Sessions, where Jeep participants experience three hours of off-roading on three different levels, from stock to extreme. The excursions are limited to 250 Jeeps per session, with two sessions on Friday and Sunday and three sessions offered on Saturday. While festival organizers continue to bring new experiences, 2022 will be the final year for the scenic 5-mile trail ride through Moraine State Park.
Cooper's Lake Campground in nearby Slippery Rock will once again host activities all weekend. The on-site trails will offer opportunities for people of all skill levels from seasoned pros to novice off-roaders. The Jeep Playground obstacle course will give participants the opportunity to test their driving skills.
The fun doesn't stop there, as the Barbee Jeep Race – which will take place from 6:30 to 8 p.m. on Saturday – is a crowd favorite for hilarious spills and intense competition. Registered riders will compete in their own battery-operated, ride-on Jeep on a downhill slalom-style course. With $600 up for grabs for the top three winners, you can be sure that the competition will be fierce.
Formerly known as the Festival of Lights, Light Bars & Brews is a competition where Jeep owners show off their lights for judges made up of various festival vendors. Cash prizes will be awarded in three categories. Along with the competition, festival attendees will be able to enjoy beverages from Butler County breweries and wineries. Light Bars & Brews will take place on Saturday from 8:30 to 11 p.m.
In addition to poker runs, best-of competitions and challenges, other activities will include more than 150 vendors selling Jeep parts and accessories and a Jeep History Exhibit featuring a military encampment.
Participants and spectators alike continue to make the trip to Butler County for the Bantam Jeep Heritage Festival.
---
IF YOU GO:
Festival information: bantamjeepfestival.com
Lodging and nearby attractions: visitbutlercounty.com
Location: Butler is about one hour north of Pittsburgh.
Cooper's Lake Campground, 205 Currie Road, Slippery Rock, PA 16057
Property Trails of Bantam, 989 Kildoo Road, Portersville, PA 16051