2021 FALL FOLIAGE FORECAST
Fall 2021
Pennsylvania has a longer and more varied fall foliage season than any other state in the nation, or anywhere in the world.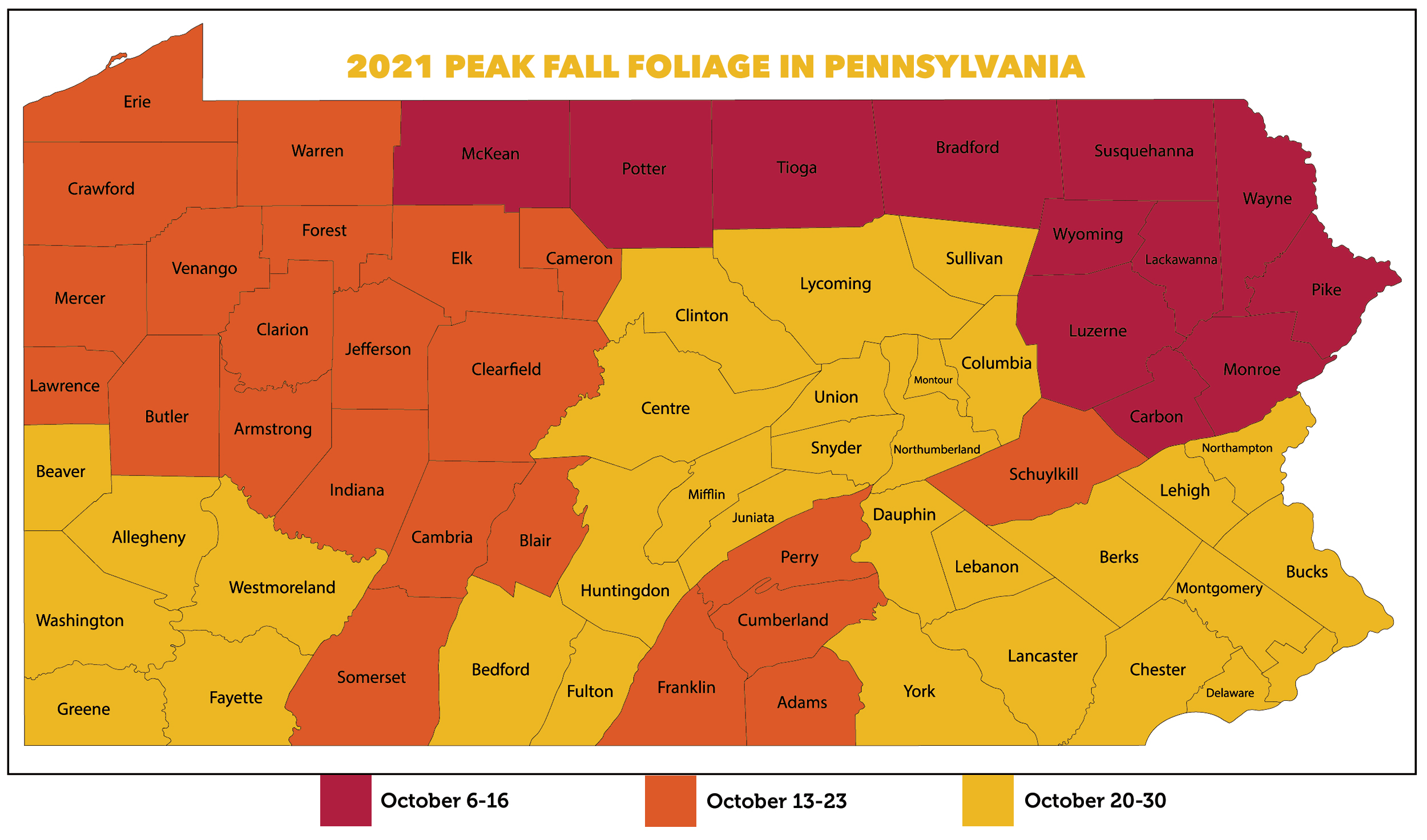 The 2021 Fall Foliage Forecast map is based on data from the experts at smokymountains.com, who predict the foliage peaks for the entire U.S.
Check out the 2020 fall foliage peak maps at PA DCNR Bureau of Forestry
This is a forecast and therefore may not be completely accurate. Many factors, like rainfall and temperatures go into the timing and brilliance of fall foliage.